Have you noticed? In recent months we have seen presentations that are very full-bodied, yes very full of announcements, but addressed - probably - only to shareholders, certainly not to gamers. Obviously, there are exceptions, or those cases divided in half; yet, on the whole, the idea that I got is that communication in video games has really evolved too much and not always in the right direction, going to completely lose the emotions of the past, those conferences even emotional, if you will, and dedicated exclusively to players.
In this article, therefore, I would like to take stock of the situation with you, examining two great recent examples of communication (Ubisoft and CD Projekt RED), coming to some evolutions and big changes we have experienced, especially since 2020, a terrifying year dominated by the terrible COVID-19 pandemic that we are still trying to archive today.
Ubisoft and CD Projekt RED: two borderline cases
And I would start right from Ubisoft, in my opinion the best (but actually worst) example for you to better understand my reasoning. The event in question, to which I had the opportunity to participate in preview (my report of the event), was revealed to the public as an evening dedicated in a first part to the Ubisoft world in general, and in a second part completely dedicated to one of the biggest franchises in video game history i.e. Assassin's Creed. On the first part of the event, although nothing major has been revealed, there is very little to point the finger at; perhaps just the almost non-presence of pure and raw gameplay, which we have seen at times and only thanks to the extraordinary Mario + Rabbids Sparks of Hope (our review), developed by Ubisoft Milan. For the rest, trivially, it was a Ubisoft Forward without infamy and without praise.
It is the second part of the event that largely inspired this article that I had in my barrel for a while, the one focused entirely on Assassin's Creed. It was, not surprisingly, the fifteenth anniversary of the franchise (our dedicated special), which the French house had promised fans to celebrate with a gigantic parenthesis dedicated to the future of the brand. Well, in fact it was, yet the ways, the material shown and, in general, the entire presentation, seemed anything but addressed to the fans, to boys and girls who have been buying Assassin's Creed for fifteen years. They didn't seem like it because the projects – it would be more correct to say the logos – shown were really too many. Without exaggerating, between chapters dedicated to home consoles and PCs, video games designed for mobile platforms and, finally, even film adaptations in collaboration with Netflix, more than a dozen. And I also add that each of these projects was presented with not even an official name or a definitive logo: in the best of cases there was a very short trailer in engine; at worst a CGI trailer.
Perhaps it was just my impression, yet the idea that I still have today, weeks later, is that of a communication that is anything but dedicated to the fifteenth anniversary of a saga that has endlessly filled Ubisoft's pockets. In addition, the burden, at the end of the event they even dared to open the pre-orders of the collector's edition of Assassin's Creed Mirage, which people should have pre-ordered based only on a CG trailer. No, guys! Absolutely no! This is not the way to communicate; not what a first-hour fan expects with the Altaïr poster and Ezio Auditore statue in the room.
Press side, therefore from our point of view, in this case my point of view, I was at least lucky enough to receive a couple of extra information on Mirage, thanks to a private panel. However, not at all sufficient to revive the fortunes of a weak event and, let's say it finally, designed for shareholders only. After all, in September, Ubisoft, which was coming out of a period of great economic exchanges, talk and shares, simply wanted to appear as a healthy company and still intent on cuddling its goose that lays the golden eggs, Assassin's Creed, which recently signed a new milestone thanks to Valhalla, now at 20 million players .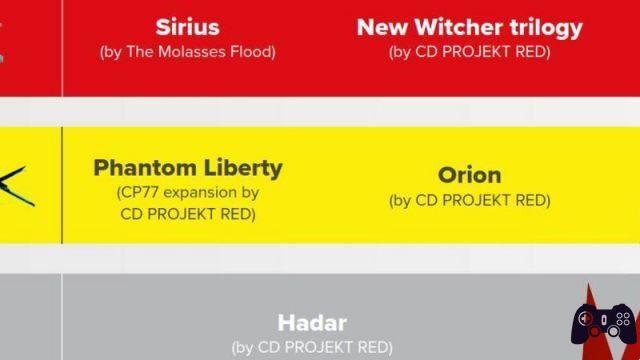 CD Projekt RED certainly didn't do better, which has decided to make a classic shareholder meeting public, in order to sow hype and confuse players with names, logos and projects dedicated to well-known IPs such as Cyberpunk and The Witcher, and more. The difference, which in fact makes this case less serious than the previous one, is that at least the various announcements had not under any circumstances been announced as a gaming event dedicated to gamers; it was simply decided to make everything public at a later date. A situation that in any case I don't like at all, above all because the protagonist is that same CD Projekt RED still ache from the Cyberpunk 2077 case, an example of bad management and communication that we hope never to see again.
The Polish developers, by the way, probably because they are a bit resentful of the players' response, they subsequently decided to formalize one of the many projects dedicated to the franchise of The Witcher, specifically Canis Majoris, which we now know very well is the remake of the first The Witcher developed in Unreal Engine 5. Still in its infancy and therefore far from reaching the market. It exists, that's all.
Well, but not very well, in short. As some would say.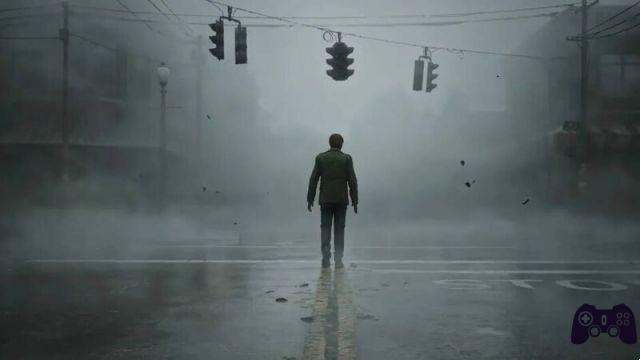 Konami and its clumsy return to the world of video games
Konami closes the round, the least guilty of the three, despite being recognized by most as the most hated among the communities, especially following the breakup of relations with the well-known Game Director Hideo Kojima. Why less guilty? Also in this case, moreover, the announced projects were many, once again divided between different platforms. Well, from my point of view, although the communication wasn't the best, the intentions were more than positive. In short, we wanted to shout out loud to the fans that Silent Hill is still alive and that Konami is still willing to invest money in the development of new video games.
So, let's say they made some typical beginner mistakes (in their case, typical of a company that has perhaps forgotten how to communicate to an audience of gamers who, for years, have been asking for nothing more than the return of video games that have had a great impact on their lives). Waiting for the next step, or communicated project (according to some rumors, it could be the remake of Metal Gear Solid 3), therefore, Konami is currently sorry.
And what do you think instead? Do you appreciate the direction in which the various market players in the video game industry are going?