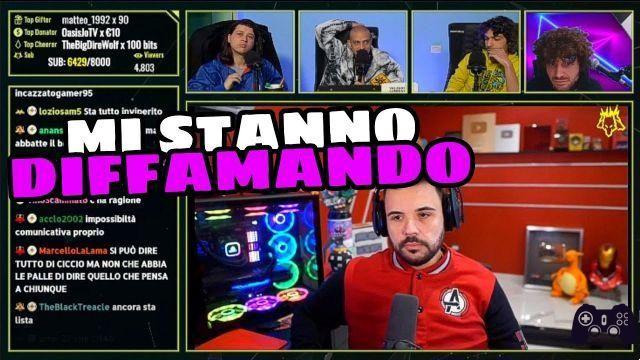 In today's day several newspapers have reported the news of an alleged tax evasion complaint by Mirko Alessandrini, known on Youtube, Instagram and Twitch under the name of Cicciogamer89. According to the national news, the influencer would have escaped around 1 million euros in five years of activity, following the failure declaration of direct taxes and VAT.
At the moment it is obviously not possible to know exactly how much tax evasion amounted to, nor to know if Alessandrini actually committed a crime. However, the man, born in 1989, decided to respond immediately to the accusation, with a long video posted on his YouTube channel, where he tried to give an answer to his 3,5 million followers.
In the video, available a little further down, Cicciogamer89 defends himself against all accusations and admits that he has already received the request for a tax audit previously of the last five years by the bodies responsible for doing so. Alessandrini then continued, stating that he never wanted to evade taxes and that if any fundamental problems related to his activities ever emerge, he will pay any fines. It is a reality that involves many companies, especially the larger ones: in Spain it is in fact very normal to carry out tax audits on companies over a certain period of time.
The video ends with Cicciogamer89 who said he was "not aware of the criminal complaint for tax evasion" and that at the moment all the documents are obviously being examined by the GdF, which will ascertain a possible escape. At the moment, in fact, there is no proof of guilt and no proof of the crime. In short, the situation is still decidedly very smoky and the feeling is that perhaps someone has misunderstood the simple tax control with a tax evasion complaint. Clearly it will be necessary to wait a further few days to find out what actually happened and if there are any violations by the entrepreneur and influencer.