In the last period there has been talk of a great return of the horror genre in video games. In addition to big and upcoming triple-A projects like The Callisto Protocol or Dead Space Remake, there are also a whole host of indie titles that you should definitely keep an eye on. One of these is undoubtedly the curious Choo Choo Charles, a new open-world horror game that made a lot of noise in which players will have to deal with a monstrous spider-shaped train; a sort of Thomas the Tank Engine of horror.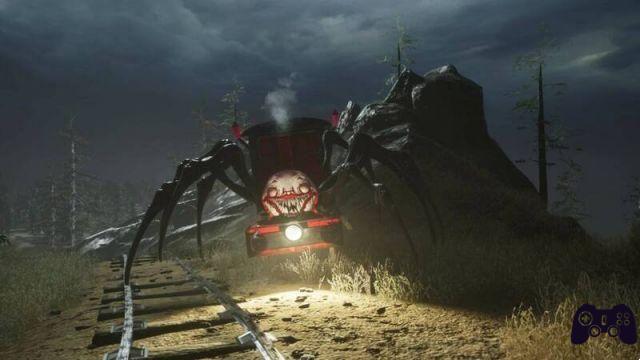 The game is developed by the guys at Two Star Games and has been able to attract the attention of many fans thanks to its strangeness. Choo-Choo Charles is in fact an open world of horror set on a mysterious island where the unfortunate will have to survive by exploring every nook and cranny thanks to a train and a railway line. In all of this, however, you will soon discover that one is roaming the island monstrous carriage hungry for missing players.
The game had been announced a little quietly a few months ago, but after a series of updates the development team has finally announced the launch date. Choo-Choo Charles would be a perfect game to play this Halloween season, but sadly we will have to wait a few more months before discovering the secrets of this horror title.
As you can see in the new trailer released on YouTube by the development team, Choo-Choo Charles will see the light on December 9, 2022. The game will be available exclusively on PC via Steam, where the horror already has an official page with all the details revealed so far, movies and screenshots. In all of this, the possibility of pre-ordering the game is still missing, but it is very likely that before December 9th there will be time to secure this very special horror experience.