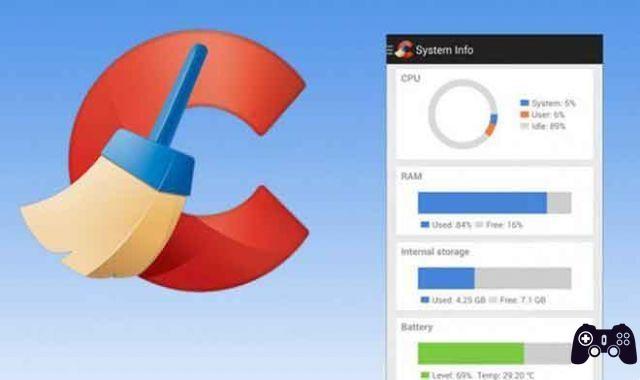 Smartphones are the most important and precious thing we own, as they not only connect us with others but have also become our personal agenda, guide, entertainment and source of work for many. We are all thrilled when we get our hands on a new smartphone, but that all changes after a few months of use.
Quick navigation, quick responses, and the ability to launch apps in microseconds seem to have disappeared and are being replaced by lag issues, increased waiting time to open apps, and so on.
No, this is not the time to replace your smartphone but to optimize it. Every car needs maintenance and your smartphone is no different. It may not require external cleaning, greasing, or oiling, but it definitely requires software maintenance which includes cleaning and removing unnecessary and temporary files along with redundant apps.
Now, this optimization process cannot be done manually and requires the help of a third party Android app. There are many such apps in the software market, but I would like to introduce a special app: CCleaner for Android.
CCleaner Review for Android: The free application to optimize Android
CCleaner for Android is free optimization software that helps eliminate unwanted files such as junk and temporary files to regain storage space, free up memory, monitor system and browse safely.
This application is developed by Piriform who had previously created CCleaner for Windows and Mac which I must say are some of the most popular PC optimization apps that have been around for a long time. Other Piriform apps include:
CCleaner: it's all in one optimization app for Windows and Mac for computers.
Recuva: This app helps to recover deleted files and folders from hard drive and external drives.
Defraggler: Defraggler is an app that helps speed up your computer by placing all the file fragments scattered in the sectors of your hard drive.
Speccy: this fantastic app lets you know the specifications of your computer and answers the famous question "What's inside my PC?"
Note : All the applications mentioned above are for PC and the basic version is available for free.
CCleaner for Android: features
Here are some features of CCleaner for Android that will surprise you:
Get valuable storage space
The first benefit of using CCleaner is that this app helps you to reclaim the unnecessarily occupied limited storage space we have on our smartphones. This is done by scanning, identifying and removing all junk files, temporary files, cache, cookies and other unimportant files.
Monitor battery consumption
CCleaner for Android determines battery levels and highlights apps that are consuming the most battery. It also allows users to hibernate those applications with just one tap.
Keeps your device
This app also checks the physical temperature of the device and frees up RAM so applications can start and run faster.
Easy to use
CCleaner for Android is a simple and fast app, very easy to use and requires no difficult configuration. With just a few taps you can fully control and optimize your Android device.
Lightweight app
CCleaner itself is a lightweight app, which means it doesn't consume a lot of resources and is compatible with almost any device.
Uninstaller
This app contains a section that helps users identify apps on your system and allows them to uninstall the ones you don't recognize or use anymore. This saves both memory and memory resources once again.
CCleaner for Android: Benefits and Limitations
Professionals:
Improve the speed of your phone
Reclaim storage space
Easy to use
Safe navigation
Against:
CCleaner for Android: specifications and prices
| | |
| --- | --- |
| Developer | Piriform Software Ltd |
| country of origin | UK |
| Evaluation | Zones |
| Last updated | 05/02/2021 |
| Install | 50.000.000+ |
| Cost | Free |
| In-app purchases | Yup |
| Link to download | Download now |
The final word on CCleaner for Android Review: fix your phone
It is important to optimize your phone the same way you keep your PC. There are many applications on Google PlayStore that claim to optimize your Android smartphone but how do you know which one is the best? When it comes to making a choice, there are a few points you can always consider:
Cost. CCleaner is available for free with all basic functionality.
Developer. The parent organization is Piriform which has long established itself with reliable products such as CCleaner for PC.
Features. CCleaner for Android offers a lot of features that will not only save battery life but also speed up your phone and gain storage space.
Further Reading:
The best alternatives to AirPods
The best headphones for wireless gaming
The best smart scales
Top 3 CCleaner Alternatives to Clean Your Mac
The best noise canceling headphones