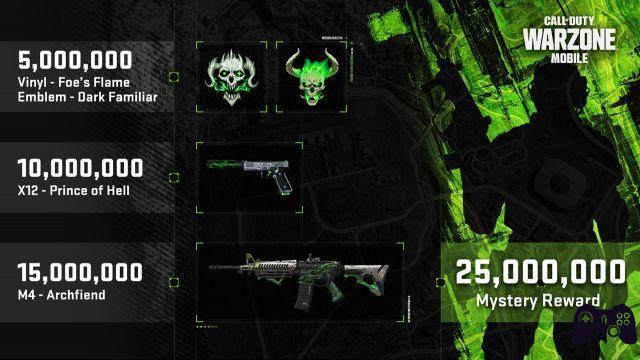 Call of Duty 2022 is nothing short of inspiring for fans of this historic FPS saga. In addition to a brand new main chapter and sequel to the hugely popular battle royale Warzone, Activision is also planning a new title for mobile devices. Let's talk about Call of Duty Warzone Mobile, a miniature version of the free-to-play that is entertaining fans on consoles and PCs a lot, and with regard to this mobile iteration, some details on the methods present at the launch have recently emerged on the net.
Thanks to a preview event, Activision has unveiled what will be the multiplayer modes present at the launch of Call of Duty Warzone Mobile, and thanks to what happened recently some of the first gameplay videos have appeared on the net. In one of them, posted on the 'MobileWarzone' YouTube channel, it can be clearly seen what the new Warzone for mobile will look like along with some multiplayer modes.
The multiplayer offer that will be proposed by Call of Duty Warzone Mobile includes two modes: Domination e Team Deathmatch. Both modes will feature a number of different maps, all taken from the Verdansk battle royale map, including Boneyard and TV Station. These two modes I want to give players the opportunity to level up their favorite weapons to then use within the main mode, or the battle royale which will be played up to a maximum of 120 players.
That's about it as far as the new details on Call of Duty Warzone Mobile are concerned. To date, a better specified launch date has not yet been revealed, but according to what was declared by Activision a few months ago, the new mobile title of the COD saga should see the light on Android and iOS devices in 2023.
Before saying goodbye, we advise you to visit our YouTube channel, where you can find videos dedicated to the gaming world at 360 degrees.