Instead of the usual new chapter after Call of Duty: Modern Warfare 2, it would appear that Activision is considering replacing this tradition with one new expansion of the last game released. S will be a new and large expansion that will perhaps replace a new video game with its classic annual release, since it could also involve the campaign itself.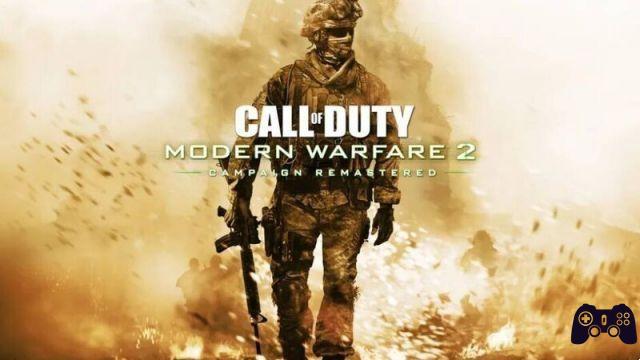 The first thoughts on such a possibility were inspired by a leaker of Call of Duty: Modern Warfare 2, such TheGhostofHope, who was the first to share the news of a new paid campaign for the game, coming in the course of 2023, noting that all of this would be available in a bundle that will include a 20th Anniversary "Greatest Hits Map Pack" featuring classic maps from the original Call of Duty: Modern Warfare 2 of 2009, as well as maps of the entire series.
Following in the wake of these revelations and the media attention they received, alongside that of fans, he also spoke on the matter Jason Schreier, by Bloomberg, confirming the news, without however ever going too far on the subject. In relation to all this, he published a tweet in which he denies absolutely nothing, but always remains vague: "Next year [Activision Blizzard] will sell new things for Call of Duty: Modern Warfare 2. An expansion or something like that", and while not having too many certainties about the future situation, he still confirmed that it will involve "things from the countryside".
Furthermore, in a relationship also by Schreier of February, eurogamer reports the confirmation that the new expansion will replace the release of a new video game for 2023, underlining that it will be the first time in about two decades in which the series will not be renewed with a new title. For now, however, we still don't have too many confirmations from Activision, assuming that more details will surely be shared with the community following the release of Call of Duty: Modern Warfare 2 the 28 October.