After what appears to be, finally, the conclusion of the soap opera between Microsoft and Sony for the acquisition of Activision, Call of Duty: Modern Warfare 2 returns to be talked about for a rather strange case. Months ago, in fact, the developers announced a map which, later, completely disappeared from social networks and promotional material for the game.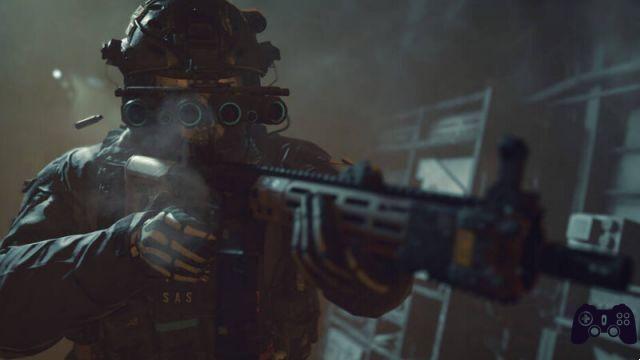 The map in question, in the original intentions of the developers, was announced under the name of Marina Bay Grand Prix. The setting is freely inspired by the Singapore Formula 1 Grand Prix which can be recognized unequivocally from the first videos released by Activision. However, a few months before the game's launch, this scenario mysteriously vanished into thin air. Even those who have tried the Call of Duty: Modern Warfare 2 closed beta (which you can buy on Amazon) have noticed its absence, and the studio has made no further mention of the content, until now.
However, it seems that the map has re-emerged from the oblivion in which Activision has bound it and is ready to make its return with some changes. As noted by Eurogamer, first of all, the developers have changed the name to Crown Raceway, in order to detach itself from the wording "Grand Prix". However, many distinctive elements of the Singapore circuit are still clearly present. Indeed, we can see the Singapore Flyer Ferris wheel overlooking the runway and the famous Marina Bay Sands hotel, known for its ship-shaped ceiling.
Activision has not released official communications on the matter but it seems legitimate to make a hypothesis. In fact, it is probable that the Formula 1 federation has raised rights issues regarding the presence of the circuit in Call of Duty: Modern Warfare 2, thus forcing the developers to run for cover and modify the multiplayer map in such a way as to detach from the its original inspiration. In addition, the game seems ready to welcome other maps loved by players and that have made the fortune of the series, such as Rust.