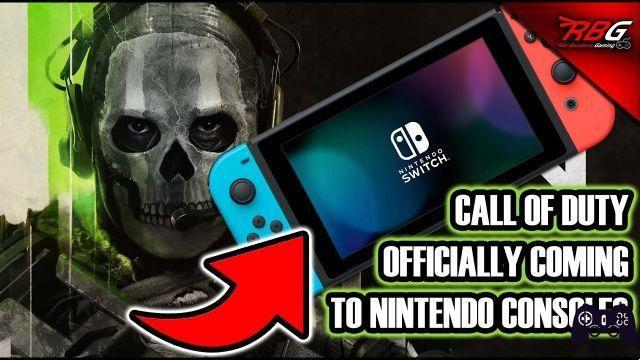 Waiting to convince all the antitrusts and regulatory bodies around the world, Microsoft has solid plans to acquire Activision Blizzard. And those plans mainly concern Call of Duty, the most important IP of the group, at least in terms of earnings and copies sold.
The takeover of the group behind hits like World of Warcraft, StarCraft, Overwatch and Diablo, as well as Crash Bandicoot, Spyro and precisely Call of Duty it's getting more and more difficult. In fact, new obstacles seem to emerge every day and perhaps someone at Microsoft really expected it, given that unlike previous acquisitions, the Redmond giant is trying to buy itself a real publisher. To try to get the go-ahead from regulatory bodies, Microsoft has now literally launched a sort of campaign in newspapers and social media, with high-profile statements from its executives. Like the latest from Phil Spencer, who tried to talk about the future of CoD on Twitter.
"Microsoft has decided to make a ten-year commitment to bring Call of Duty to consoles as well Nintendo after the acquisition of Activision Blizzard. Microsoft is intent on bringing more games to all platforms where people prefer it," Phil Spencer said on Twitter. A reasoning that applies, at least for now, only to the most successful titles such as the shooter series by Activision and Minecraft.
Microsoft has entered into a 10-year commitment to bring Call of Duty to @Nintendo following the merger of Microsoft and Activision Blizzard King. Microsoft is committed to helping bring more games to more people – however they choose to play. @ATVI_AB
— Phil Spencer (@XboxP3) December 7, 2022
Phil Spencer's words are clearly a form of PR, public relations. An agreement like this however, it could change the point of view of the various antitrusts: these statements should in fact drop all the charges on a possible monopoly by the Redmond giant. If this declaration of intent will really be enough, we will find out only in 2023, a fundamental year for this acquisition of the group by Microsoft.
For many other unpublished contents, we invite you to visit our YouTube channel