The modder community, in recent years, has increasingly accustomed us to a whole series of very ambitious projects. Among the games most targeted by modders lately there are two titles that are very distant in terms of game structure and as an offer to enthusiasts, but both of these experiences are very open to a whole series of very particular and experimental mods. Let's talk about Minecraft e DOOM, two great icons of the gaming world who find an incredible meeting point with this latest mod that has recently appeared on the net.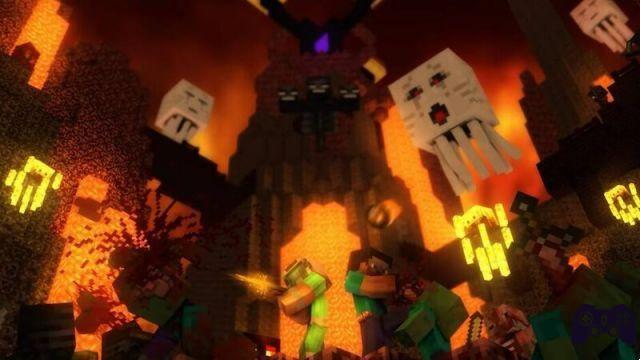 We are talking about Brutal Minecraft, wonderful name for a fully converted DOOM mod (you can buy Eternal on Amazon) that allows us to play a crazy and ugly version of the Mojang sandbox. It must be said that thanks to this mod it is no longer even a question of playing a sandbox, but a real first person shooter à la DOOM in which the cubed graphics and the iconic characters of the Mojang title mix with firearms and the boomer shooter mechanics of id Software's FPS.
The mod in question was presented together with a video posted on Alpha Beta Gamer's YouTube channel, where we can see, in just over twenty minutes, how fun this fan-made creation looks. It is in all respects a perfect mix between the two experiences which takes the best of both, both in terms of gameplay ideas and the structuring of the experience and graphics.
If this mod has been able to attract your curiosity, where to know one last thing; i.e. you already can download to this address. In conclusion, before saying goodbye, we advise you to also visit our YouTube channel, where you can find videos dedicated to the gaming world at 360 degrees.