These days a whole series of insistent rumors about a possible remaster of Horizon Zero Dawn are flooding the net. A short leak was enough to give rise to a strong discussion by Sony enthusiasts, who don't seem to be entirely happy to welcome a re-release of a game released only five years ago. In all of this, those who have taken this possible news worse are the fans of Bloodborne, who have been clamoring for a remaster of the beloved From Software title for years now.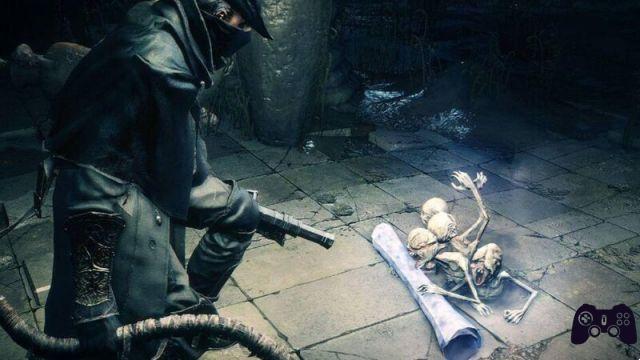 In the past there have been several occasions in which Bloodborne fans (which you can buy on Amazon) have been able to smell the return of this great classic on new generation consoles and on PC, but still today there has never been anything official by Sony. We know very well how much fans of soulslike experiences are extremely fond of the From Software title released exclusively on PS4, and precisely because of its exclusive availability it is one of the most requested remasters at the moment.
Especially on various social networks, many fans are publishing a series of posts and memes that make fun of these rumors regarding the return of Horizon Zero Dawn on PS5, teasing Sony for wanting to re-propose a remaster of a game so recent compared to other exclusives left further behind . There are even those who shoot it big, taking everything with extreme irony and assuming the arrival of a remaster of God of War Ragnarok before that of Bloodborne.
Sony remastering every PS4 game besides Bloodborne to torture me https://t.co/QpEVb43Jpm
— 9 VOLT (@9_volt_) October 2, 2022
We don't know for sure if the PlayStation studios are really working on a Horizon Zero Dawn remaster and on all those projects that are mentioned in the recently emerged leak. What is sure is that a new PlayStation communication appointment has been missing for a long time that can better clarify what the new first party productions will be arriving on PS5.