Almost twenty years ago, Criterion Games, famous for the Burnout series, made a shooter that, for those who tried it, remained engraved in the memory. Black, in fact, is considered by many to be one of the best FPS experiences of all time thanks to its gameplay that has been able, already in 2006, to offer an excellent gaming feeling.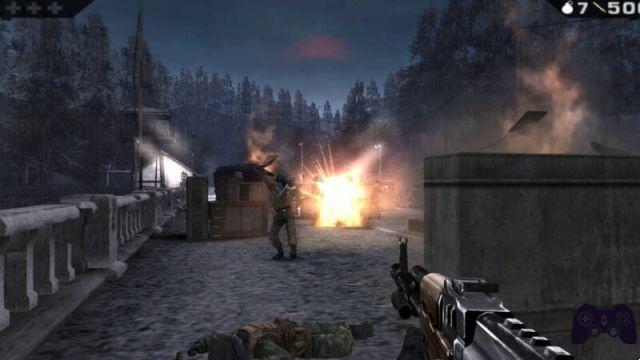 Because of this, many fans were disappointed to find that Black wasn't getting a sequel. Criterion, in fact, has preferred to veer towards other projects despite the fact that the sales of the title have boded well for a possible sequel. Some important figures such as Sean Murray, who perhaps someone will remember for No Man's Sky (found on Amazon), have also left the studio. In this climate, the possible second chapter has fallen by the wayside.
However, some of Black's writers recently spoke to ThatHitbox to provide a retrospective on the title. Thanks to their words, in fact, we have a rather definite overview of what was the hypothesized future for the game. According to reports from Richard Bunn, game designer of titles such as Burnout Paradise, the development of the second chapter had already started and some things had already moved. For example, the developers hired a miniaturist to build models of real-world locations for the game.
The focus of the second chapter of Black, in fact, would have been focused on a more realistic style that was inspired by games like Hitman. Always in the role of a Black Ops, in fact, we would have found ourselves tracking a target to be eliminated in the various missions. Additionally, Criterion's plans also included the ability to separate the head and gun in the chamber rotation. This way, it would have been possible to look around regardless of where our weapon was aimed. The full interview includes many more details and we recommend you read it to get a complete overview of what this FPS from Criterion Games could have been.