Yesterday evening we learned of yet another postponement among the ranks of games in development at Ubisoft studios. It is, once again, Skull and Bones, the pirate title that until a few months ago seemed to have finally found its stability. Now, the situation of Ubisoft releases is certainly not that of a few years ago, and there are several projects that have shown themselves too early. Among them there is undoubtedly also Beyond Good and Evil 2.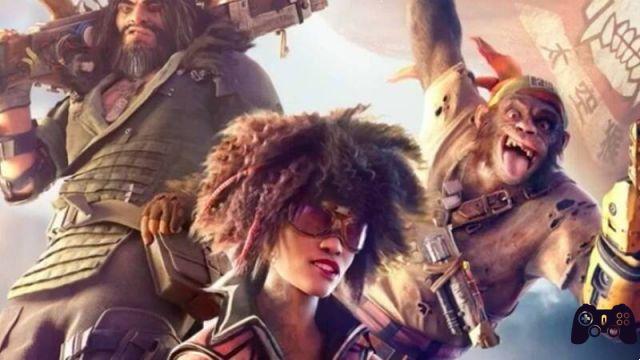 The sequel to the highly acclaimed title released in the early 2000s was shown for the first time ever during Ubisoft's E3 conference in 2017, but still today there is no trace of the game on store shelves. Over the years, the transalpine company has returned to talking about the project, but never outlining a concrete launch period. Till today the beauty of 5,234 days have passed since that first announcement, and this leads Beyond Good and Evil 2 to become the holder of a negative record.
Not exactly a first to be happy about, and according to what was declared by Brendan Sinclair of Gameindustry, Beyond Good and Evil 2 ha battuto Duke Nukem Forever in this bizarre ranking of games announced and then disappeared from the scene. The latest Duke Nukem chapter was then released after a long wait lasting 5,156 days, but we all know very well how much that final project failed to please the fans of the crazy FPS franchise.
Duke Nukem Forever went 5,156 days from its announcement in 1997 to its release in 2011.
It has been 5,234 days since the first Beyond Good & Evil 2 trailer was released.
— Brendan Sinclair (@BrendanSinclair) September 28, 2022
At the moment Ubisoft has not yet returned to talk about Beyond Good and Evil 2, but we can safely imagine that the development of the title has not gone through moments of easy management. The abandonment of Michel Ancel from the project, a great author who contributed to the birth of the brand, certainly influenced a lengthening of development, but the most worrying thing is that even today, five years after the announcement, we still don't know much about the game.