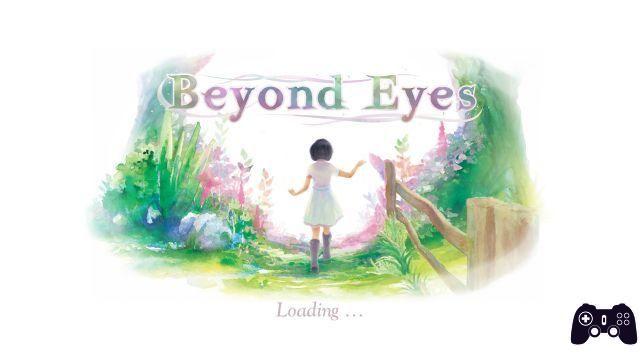 "Beyond Eyes". Sometimes, you just need a simple title to describe an entire concept: it is "beyond the eyes" that you have to go, in order to enjoy the new Indie title of Tiger & Squid and Team 17. It is "beyond the eyes" that one must "look", to be able to immerse oneself in the very idea that allowed the game to become reality. Because, when the eyes are no longer a valid resource, there is no choice but to rely on something else: hope, perhaps, but also a pinch of imagination and courage in venturing into an unknown world, very different from how it is. always imagined.
Beyond Eyes it is this and much more, both in a positive and (unfortunately) in a negative sense. Accompanied by an impeccable artistic sector, the player is called to live a story of friendship and hope in the role of Rae, a blind girl who has no friends other than a small striped kitten named Nani. When Nani stops going to find little Rae, the little girl will feel she has to follow her heart in search of her only friend, venturing into the outside world without ever having explored it before.
Beyond Eyes is a title with an incredible graphics sector and an amazing concept. Unfortunately for him, however, the new Team 17 title fails precisely in the attempt to become "a masterpiece", missing the target due to a few, unpleasant gaps which, unfortunately, are impossible to ignore.
The title is available on PC for € 12,99 and up PlayStation 4/Xbox One for € 14,99.
Version tested: PC.
A painting that comes to life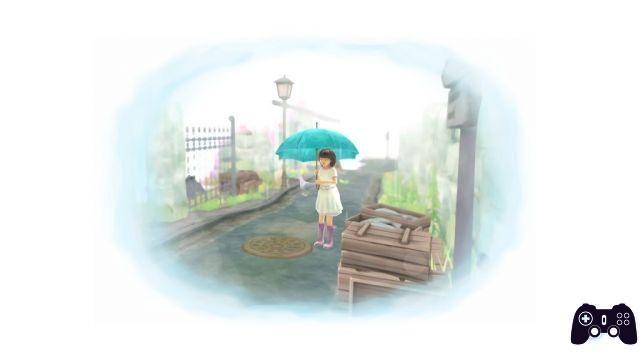 Beyond Eyes follows one of the most beloved strands of the most recent Indie games
Beyond Eyes follows one of the most popular and loved strands of the most recent Indie games, trying to tell a story of impact through some rather simple gameplay elements. To The Moon had done it perfectly, Brothers had done it equally fascinatingly, and the Tiger & Squid title it seems to want to continue to beat on that ground already sown by all its predecessors. Without a doubt, the premises are more than good: a blind girl looking for her only friend who decides to leave her garden to venture into the outside world, discovering all its positive and negative sides.
Such a concept could not fail to be flanked by an artistic sector of a certain depth, and, in fact, the guys of Tiger & Squid did not disappoint expectations at all: the whole game looks like a watercolor painting that comes to life, with humid colors and not too determined almost to want to accord with Rae's perception of the world around her. The "levels" resemble a blank canvas waiting to be filled with color, and there is no scenario to appear if Rae has not been able to pass by, or at least close enough to smell. And here, at every step, Rae slowly shapes every corner of the place in which she is immersed, coloring the bridges, piers and streets with her imagination and the only help of the senses that she has left. From time to time, then, Rae will hear a sound; but the player will have to pay close attention to what he thinks he has noticed, as there are no deceptive senses like those of a child who cannot "see".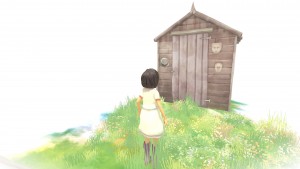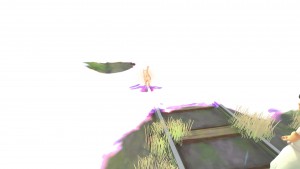 A game that plays with the player while playing (?)
Beyond the visual sector with splendid and to say the least artistic tones, what is most striking, in the first hour with Beyond Eyes, is how the developers managed to make their idea on screen. The title encourages exploration, but we soon realize that behaving exactly as a blind child would do turns out to be the best way to continue (see the image below): skirting an environment to explore its contours and only at that point venturing towards its center is one of the most useful exploration processes within Beyond Eyes, which force the player to change direction every time he runs into an obstacle and to fully identify with Rae.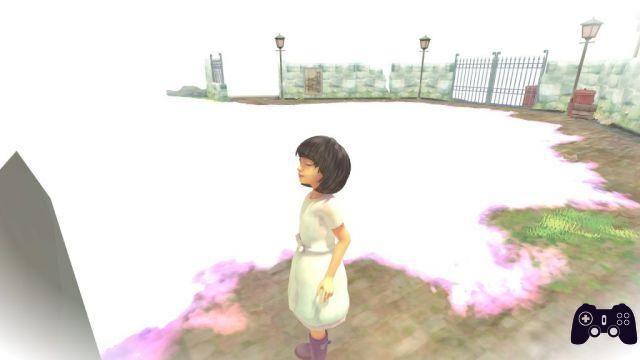 You could spend the first hour of the game staring at the screen with your mouth open
The level of identification, within Beyond Eyes, it's incredible: you could spend the first hour of the game staring at the screen with your mouth open, struck by the way in which the Tiger & Squid have managed to convey the very concept of Rae and her relationship with the world. In Beyond Eyes, in fact, it is the game itself that "plays" with whoever is on the other side of the screen, forcing him to identify himself as the girl (in an attempt to distinguish sounds and shapes) and causing him to be afraid of the same things that frighten little Rae . What in the short term turns out to be one of the greatest strengths of Beyond EyesHowever, it doesn't do as well in the long run, being, rather, one of its biggest weaknesses.
It is in fact after the first hour of play that the real problems of the title begin to surface: Rae, for example, is a determined and energetic girl, but she is still unable to see where she is going; for this reason, the little one will never be able to run through the scenarios, moving with such slowness as to make the game experience so diluted as to discourage in any way the complete exploration of the environments (which, among other things, are extremely built well, and they deserve to be seen in full). The title, from time to time, also forces us to backtrack to unlock a passage that will bring us closer to our goal, but each step back will correspond to a piece of fun that goes away, because Rae simply moves too slowly (also in the places he already knows) to make even just a pleasant return to the environments already explored. The whole is seasoned with a disarming background monotony (which breaks a bit in the very short section in the rain) which, although accompanied by some random appearance of the splendid soundtrack, fails in the attempt to be varied two or more times during the course of the entire gaming experience.
Once past the splendid initial impact, Beyond Eyes begins to fail
After the splendid initial impact with the title and its concept, therefore, Beyond Eyes begins to lose beats under the incurable weight of monotony, undermined by that same game formula that had been his strong point in the first sixty minutes of gameplay. Clashing against a wall will no longer cause astonishment and, once you understand how Rae's senses allow themselves to be deceived by the surrounding environment, even most of the small "twists" will be predictable and will stop surprising. From time to time, fortunately, the environment around Rae may still leave you speechless for its colors or its structures; but nothing more.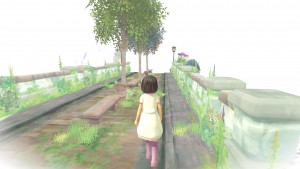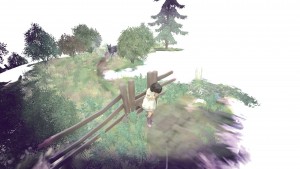 A good story; a "so-so" game
The Beyond Eyes problem is definitely not to be found in development
Beyond Eyes it has received quite mixed and heterogeneous views from critics, and it's not hard to imagine why. The title is splendid at first glance, and the developers have certainly managed to make the idea of ​​Rae and her handicap perfectly, describing in an excellent way her intimate relationship with the world around her (willing to change according to her feelings and his deepest fears). If, however, the concept of the title is undoubtedly impeccable, it would be superficial to consider only the narrative part of Beyond Eyes; strong in enchanting graphics and an equally poetic story, the title collects several hits when it comes to competing with other "narrative experiences" of a slightly higher caliber (such as, in fact, To The Moon or the same Brothers mentioned at the beginning ), which manage to provide a right combination of gameplay and story, absent, however, in the title of Team 17. If, to this, we add a narrative that could certainly have been written in a better way (at least on the first part of the ending), the Tiger & Squid title has all the potential to become a title to be bought only at a lower price than the current one.
The problem, however, is certainly not to be found in development: what undermines the most Beyond Eyes it is, unfortunately, its very concept, fascinating in the short term and terribly boring in the long term. Using a blind girl can be interesting and even "unique" for half an hour or a full hour in a row; after skirting yet another wall in search of yet another passage, however, the gaming experience begins to weigh a little more, making Beyond Eyes a title certainly worthy of being played, but also to be abandoned miserably after its conclusion.
[nggallery id = "1584 ″]
Verdict 8/10 But ... Did I learn to paint? Comment Beyond Eyes is an Indie title with an amazing graphics sector and an undoubtedly unique concept. Each scene looks like a work of art that comes to life under the footsteps of Rae, a defenseless little girl who, deprived of sight, finds herself having to travel through an unknown environment in search of her only true friend: the kitten Nani. The gameplay system could leave you speechless for a good part of the first hour of the game, but it is precisely when you exceed that limit that Beyond Eyes reveals itself for what it is: a title with a strong narrative impact that, unfortunately, is lost in a teacup when trying to be fun for the player. Despite this, however, the Tiger & Squid title succeeds perfectly in the intent to leave its mark in the hearts of those who play it, limiting itself to becoming "a wonderful story" and, unfortunately, little else. Pros and cons
✓
Amazing first impact
✓
Exceptional graphics compartment
✓
Concept with unmatched strength
x
Boring in the long run
x
Too distracting
x
Poor script