If you're looking for some great Xbox One titles to add to your collection, you've come to the right place! Whether you're an experienced or casual gamer, we're sure this guide to the best Microsoft exclusives for Xbox One will help you find it! Ready to play?
If you are a video game enthusiast you will have experienced the feeling of indecision several times. Which console to buy? What games to play? Well, if you still have doubts about which console is right for you, take a look at our guide, which will help you choose which is the best console to buy right now. If you have already chosen your favorite platform, however, I advise you to read it anyway: you will surely discover something interesting!
In this guide of the best exclusives Xbox One we will not propose a ranking, but a list of video games of excellent workmanship that, we are sure, if they have not already conquered you they will surely do it now!
In this list of the best Xbox exclusives I will also add the type of title we are dealing with, and who it is suitable for and why. We know perfectly well the feeling of doubt that comes when looking for the perfect video game… so let's get started right away! Whether you own an Xbox One S, a new Xbox Series X, an Xbox Series S or even a PC, these they are titles that will capture your interest.
Microsoft's strategy foresees the arrival of its own exclusive titles for some time even on older consoles, in order to ensure a smooth transition to the new generation. In this shopping guide, in fact, you will find many games that are available on all platforms of the Xbox ecosystem. Speaking of consoles, now, between Play Anywhere and Xbox Game Pass is quite an understatement. Soon we will also draw up another guide on the best exclusives available also or only for the new consoles.
Best Xbox One Exclusives: The latest news
In the last few years Microsoft has been able to flesh out its catalog, thanks above all to the sensational Game Pass, which allowed the arrival of numerous very valid titles in the catalog and all belonging to very different genres. In this guide we will list the best exclusives available on Xbox Onetrying not to leave anything behind.
Microsoft has finally regained its identity by proposing one great variety of titles very different from each other. In the last year, several important titles have been released for all tastes: just think of the strategic Gears Tactics, Tell Me Why, the new graphic adventure of DONTNOD and even Battletoads, the return of the fighting toads of Rare. With the purchase of Zenimax e the arrival of Bethesda titles in the line up, moreover, the future looks brighter and brighter.
Some titles, however, cannot be said to be completely exclusive. Ori And The Will of the Wisp, for example, was also recently released on Nintendo Switch, and therefore it is not possible to consider it anymore. a real exclusive, even if it certainly contributed a lot to giving character to a console that desperately needed it. We have not included any other titles either manufactured by Microsoft, but available on other platforms, like Wasteland 3, for example.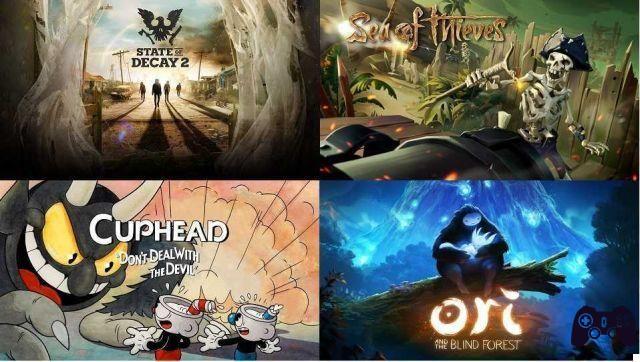 Action adventure… and a little bit of everything - Best Xbox One exclusives
Developed by Undead Labs, State of Decay 2 is a deep and original survival. Knowing how to handle a weapon will not be enough to survive the zombie emergency; you will need all the help you can get, and for that you will have to learn to create the right alliances. State of Decay 2 is not just about surviving; it is above all knowing living in a community on the verge of despair and knowing how to manage its members in the best way, even at the cost of making sacrifices. The title is available for Xbox One and PC.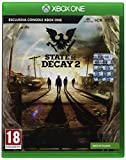 State of Decay 2 - Xbox One
The dead have returned and civilization has collapsed; even the military failed to stop the zombies and now humanity is on the verge of extinction
29,95 EUR Buy on Amazon
Probably the most talked about exclusive of spring 2018 and a real credit for Xbox One owners. Rare's adventure will make you feel like real pirates: choose your character, get yourself a ship and crew and set sail! In Sea of ​​Thieves, treasures await you to find, hordes of enemies to take down, seafaring songs to sing and lots of memories to share with your travel companions, thanks to the co-op mode of the title!