What are the best video games for kids and which are the best consoles to play them on? here's the answers
The videogame world is constantly expanding and it becomes increasingly difficult to understand its contours and nuances. Many games are released every day and on many different platforms. The hardcore fans and industry insiders are always up to date, but it is obvious that not everyone can get a complete picture of the situation.
A parent, for example, who has to give their son or daughter a video game, could be in trouble. What are the best children's video games available on the market? This is the question that many will ask. Well, we are here to answer and help you in your choice.
Not only will we bring you the best video games for kids, but we will help you understand if they are the right ones for you, clarifying the degree of difficulty, the need to help your children (or siblings or grandchildren or any degree of kinship you have) to play or mount your purchases and the presence of extra purchases, digital or not.
Also, if you are trying to figure out which is the best console to give to your children, here is the guide to the best consoles available!
Without delay, let's start to find out what your gifts will be!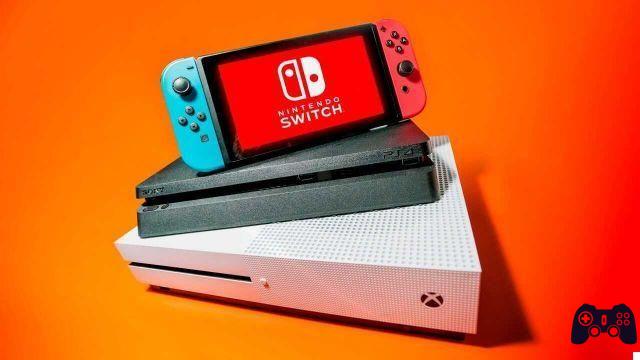 Starlink: Battle for Atlas | Best video games for kids
We talked extensively about Starlink: Battle for Atlas in our review but, in a nutshell, what do we need to know? In the Ubisoft game we control a spacecraft and, exploring an alien system, we fight against evil robots, together with our team of heroes. The real peculiarity, however, is linked to what is out of the game: the game includes a model of a shuttle, with weapons and characters.
The model is mounted on the controller and attached to the console with a cable: in this way, the child will be able to see in the game the ship he is holding in his hands. Moreover, after the hour of the videogames, he can continue his adventures using the spacecraft.
Difficulty: Selectable, at the lowest difficulty it is suitable for all ages.
Should I help the child in any way?: Yes. Younger children will not be able to attach and detach the model from the controller - the strength and precision of a teenager is required, at least.
Are there any additional packages of any kind?: Yes, there are many ships, characters and weapons. They can be purchased as a later gift to keep your child playing, without buying another toy.
What do you need to play?: Any platform: PC, PlayStation 4, Xbox One, Nintendo Switch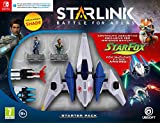 Starlink Starter Pack Switch - Nintendo Switch
In Starlink: Battle for Atlas you lead a heroic team of interstellar pilots with the aim of freeing the Atlas solar system from the Forgotten Legion
16,00 EUR Buy on Amazon
LEGO | Best video games for kids
The LEGO world is certainly loved by many children and obviously cannot miss its videogame transposition. The real strength of LEGO video games is that there are countless of them, based on tons of movies, comics and cartoons. Whether it's the world of DC, Marvel, Star Wars, The Incredibles, Harry Potter doesn't matter: they are all works with a similar structure and very suitable for a young audience. You have to fight, jump and solve small puzzles, but above all they are very long and full-bodied games: if the child gets passionate, it will take a long time before doing everything!
Difficulty: Medium low.
Should I help the child in any way?: No, LEGO games are simple and straightforward, there will hardly be a need for help.
Are there any additional packages of any kind?: In digital format, many LEGO games have small additions (characters or extra levels), which are negligible, but still inexpensive.
What do you need to play?: Any platform: PC, PlayStation 4, Xbox One, Nintendo Switch.