In this list we will see the best JRPGs to play absolutely! Before starting with the list of the best JRPGs chosen by us, it is good to make some small premise!
This is a list and not a ranking of best JRPG! The titles will be cited in a completely random order. In addition, you will find video games readily available and currently on the market for current generation platforms.
To streamline the article, we had to choose only a small part of the vast range of titles of this genre. All the more reason to take advantage of the "comment box" made available to you. Use it to let us know which you think are the best JRPGs!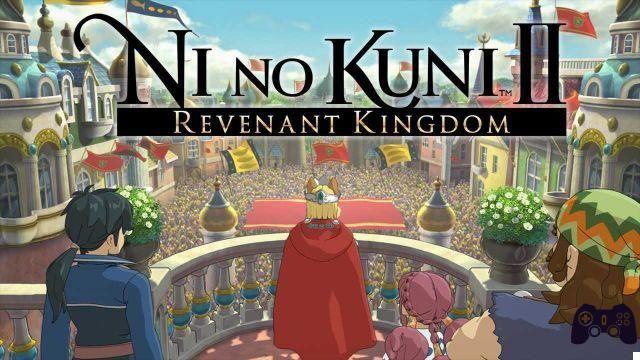 The first of the best recommended JRPGs is: Ni no Kuni II - The Destiny of a Kingdom
Ni No Kuni 2: Revenant Kingdom is the opening videogame chosen for this special. Probably not an unmissable title but necessary to give the right amount of options to you readers.
Taking on the role of Evan Pettiwhisker Tildrum, the very young king of the kingdom of Gatmandù, will be an experience that will mark you! The ability to use magical arts and to do battle thanks to mystical creatures called "Cioffi" will make the challenges even more fun and unique.
As you can read from our review this videogame developed by Level-5 is an ideologically Japanese but essentially Western video game. A sentence that means everything but a little really makes one understand. As said to deepen these issues, and discover the real value of the game, our review is at your complete disposal!
Without giving you too much (useless) information, just know that we consider Ni No Kuni II one of the best JRPGs, and an excellent video game (although not excellent), which has the merit of being accessible even to newcomers to the genre. The mechanics (almost) voted more to action fights than to real role-playing battles allow a great choice of approach to gameplay.
The animations, the plot, the colors, many gameplay mechanics derive instead from the purest section of Japanese-style RPGs. By playing this video game the desire to rediscover the first chapter will be stronger and stronger and if you have never approached the world of JRPG you can undoubtedly start from here!