Here is a ranking of the best free to play and free games available today on the Xbox store. Each of these titles is available for free to all Xbox Live owners
Here is a list of free games for you that, on Xbox, will allow you to spend many hours of play without having to spend anything. Of course, the games that are part of this ranking are of different genres and the ranking is drawn up taking into account the hours of play offered and the level of entertainment proposed. If you also want to find out which are the best free to play for PS4, I refer you to our guide. Ready to discover i best free to play and free games for Microsoft home consoles?
A rapidly growing market
It is increasingly evident that the video game industry is growing and with it the relative prices. Obviously it must be said that very often it is the technical level of the game itself that raises the price, given the standard required by users to label a video game as "triple A". This explains why many free to play titles become very popular, keeping up with the numbers of big titles. A very interesting aspect to consider is that free games are catching up now a very high level of quality and for this reason they present themselves as very valid titles. Now stop the chatter and let's go.
Best Free to Play and free games for Xbox: Magic Duels
Magic Duels is definitely the title on the list that needs least introduction. In fact we are talking about the free to play based on the homonymous and very famous trading card game Magic: The Gathering. The card game will allow you to face epic card duels in campaign mode, with the various plots that will update with each expansion of the physical card game. Furthermore, with a roster of over 1300 cards, you will be able to face other players with unique decks. To get the cards you can get packs daily with missions or through the gold earned from duels. Take part in the most famous card game in the world completely free of charge.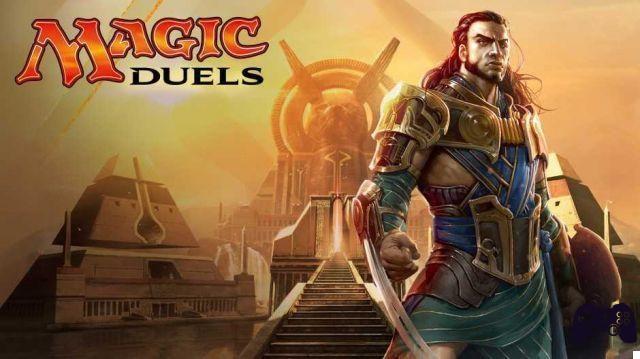 Best Free to Play and free games for Xbox: Smite
Smite it's a moba developed by Hi-Rez completely free to play. The game offers the possibility to play many different modes with around 90 characters. The characters, all divinities belonging to different mythologies, cannot be unlocked through the favor earned after each game. The game is obviously focused on multiplayer and competitive, although Hi-rez periodically releases co-op adventures that allow you to obtain customization items such as skins or voice packs. The game, always followed by its developers, will provide you with hundreds of hours of play.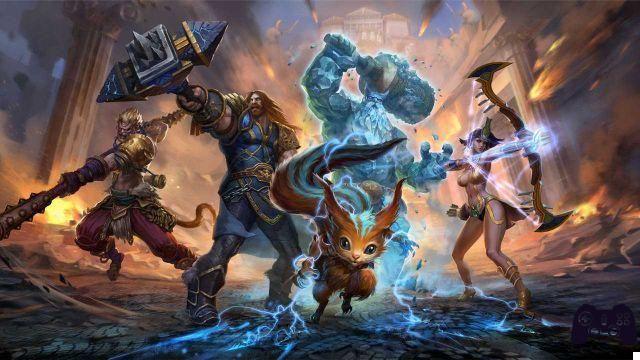 Best Free to Play and free games for Xbox: TERA
TERA, o The Exiled Realm of Arborea, is an online role-playing game set in the fantasy world of Arborea. This world was generated thousands of years earlier by two titans tired of the struggles between their fellow men in their universe. After the enormous effort to have created this new universe, they settled on a planet becoming fertile ground for the proliferation of life and turning into the continents where your adventure will take place. In TERA you will have the possibility to create your own character choosing between many unique races and different classes. As in any game loot and crafting will be essential components to best shape your build. So get ready to embark on the countless adventures that await you above the founding titans in one of the most played free mmorpg of recent years.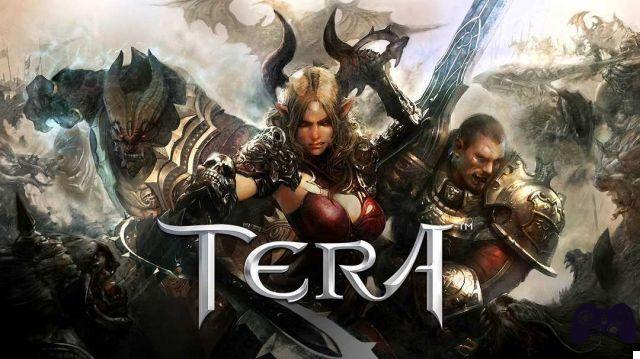 Best Free to Play and Free Xbox games: Path of Exile
Path of Exile is a third person action RPG with isometric camera. The game, in puro stile Diablo, will allow you to tackle the campaign mode alone or with a group of friends. The game bases all its success on wide possibility of modeling the character. Each player will be able to choose between 6 distinct classes and all your powers will be the result of the gems you equip in your armor.
Instead, your statistics will be made up of unlockable passive skills through a system of points obtained by leveling up. These skills they are about 1300 and are arranged on a shared tree between the various classes. So your starting character may get the skills of another class as the game progresses. In addition, the developers periodically release updates and announce limited-time events to get unique rewards.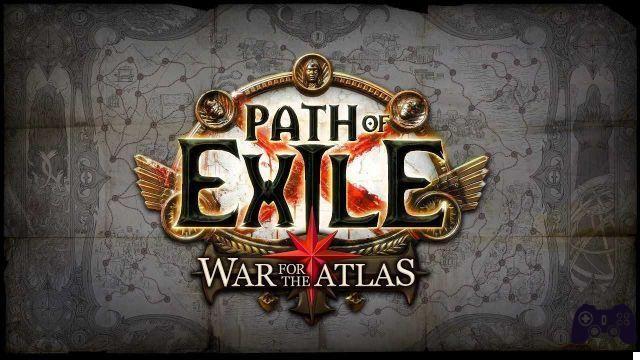 Best Free to Play and free games for Xbox: Fortnite
The most successful battle royal ever that needs no introduction, Fortnite is one of the most played free to play games on both console and PC. Many hours of fun guaranteed in the continuous struggle for survival and construction. The game will allow you alone or with a party of take on the classic 100 players in one of the craziest and funniest challenges ever. There is no need to add more to describe the epic battle royal of epic Games.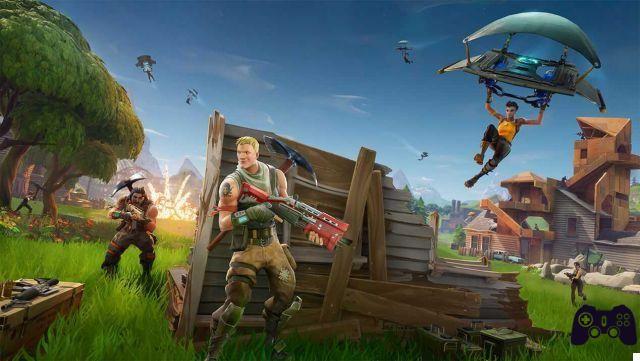 Best Free to Play and free games for Xbox: Apex Legends
After Fortnite could not miss, in this our special list, Apex Legends. The battle royale of EA and Respawn is one of the best titles of 2019 and certainly one of the surprises of this year. We are close to its season 2 and we are all very curious to know and see what they have in store for us. Meanwhile, we can enjoy an excellent FPS and a beautiful one variety in the gameplay given by the presence of multiple legends, all usable and different from each other.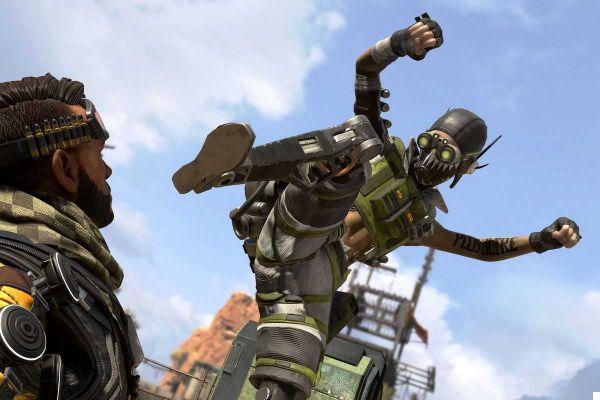 Best Free to Play and free games for Xbox: Warframe
Warframe is a third person RPG shooter. The game earns the title of this ranking for the simple fact that it could potentially engage you for an infinite number of hours. The fundamental mechanics of the game is that each object is craftable and customizable with materials. The game through the story missions or the many daily events will allow you to unlock the schemes of many weapons and warframes, the biological armor that make up your character. Aiming to have every single object in the game will take you a lot of time but given the variety of missions you won't be bored.
Each object can be customized thanks to a wide choice of colors and skins and can be defined with the use of mods, over 800 different from each other, which will build your built. The game cyclically releases new Warframes and weapon sets related to events or plots. Also with a little patience you can get Platinum, the game's paid currency, by exchanging items with other users. Hypothetically you could unlock paid sets and bundles without even spending a euro. If you are looking for a game based on ruthless farming, you have found what is right for you for free.

Best Free to Play and free games for Xbox: AirMech Arena
Is your thirst for destruction and war utterly relentless? Good, AirMech Arena is the game for you. Wars and battles between giant robots able to change shape and become real machines of war and death. Depending on your style of play, you can decide whether to turn into a humanoid or an airplane and so on. Are you ready to discover all the transformations crazy to which this free to play will submit?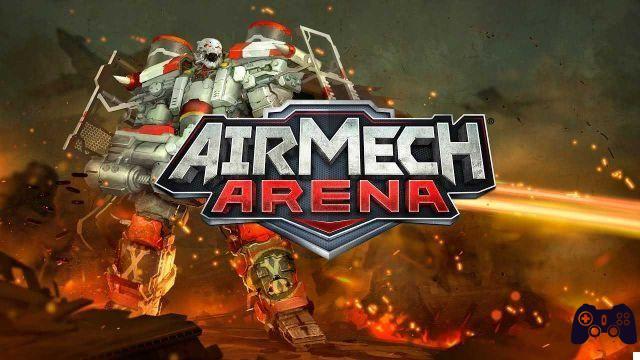 Best Free to Play and Free Xbox games: Paladins
Paladins is a great classic when it comes to free and free to play games. Much like Overwatch, you will find yourself facing very fast-paced and colorful multiplayer games, characterized by the use of different characters. Find the perfect build for you and embark on this fun adventure together with all your friends. Absolutely recommended and worth trying.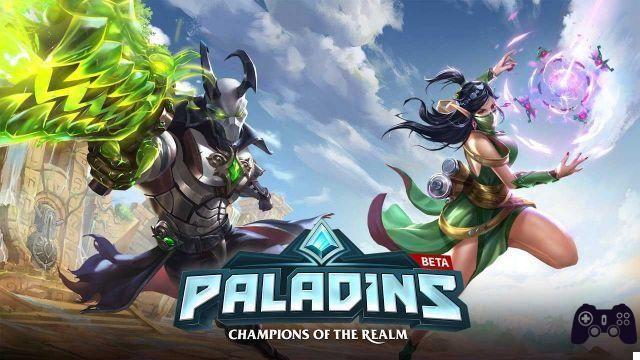 Best Free to Play and free games for Xbox: Brawlhalla
A free to play branded Ubisoft, would you ever have expected it? It is a title very similar to Smash Bros, a nice variety of characters borrowed from different narrative universes, videogames and more. Lots of combat modes and lots of fun opportunities. Are you ready to challenge everyone in the company of your friends or in single? Brawlhalla it is absolutely a game to try and to deepen, moreover the continuous updates make it always a title on the crest of the wave.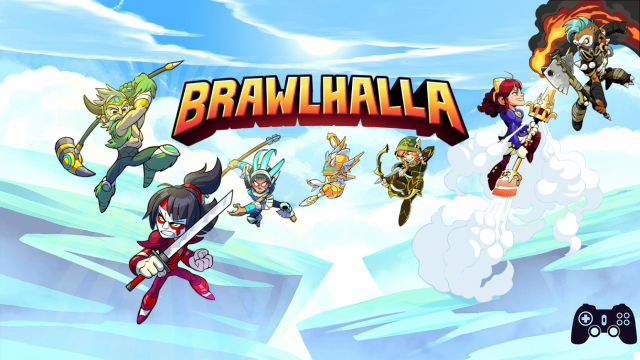 Best Free to Play and free games for Xbox: Neverwinter
Have you ever thought about a videogame version of Dungeons and Dragons? Yup? Then you have surely thought about Neverwinter. All the experience of the famous role-playing game revisited in a virtual key and completely free! In Neverwinter you will have many races, many classes and many missions available. Very enjoyable in single but especially in company. Structured like the most classic online MMORPGs but with a third person view. The technical sector is not the best but it does not matter when there is a similar game involved, in fact the title is very immersive and you will hardly get bored.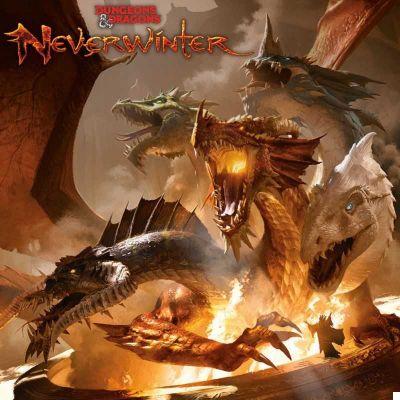 Have fun gamers!
If you are still undecided I remind you, again, that all the games above are free and therefore trying them costs you nothing.
Obviously all the aforementioned games allow different forms of in-game purchases but these do not take anything away from the game itself. It is therefore up to the player decide how much to spend on the title, although in some cases the situation can get out of hand, like the case we talked about in Counter Strike.
They are therefore free to play a valid alternative to "triple A" video games? Let us know your opinion!
I remind you that all games can be downloaded from the store for free for all users with an account with Xbox Live subscription.