In this guide we will see which are the best Free to Play and free games for PS4, so let's get started!
The urge to perform daily tasks is scarce, but the desire to nerd on PS4 never ends. One of the best ways (if not the best) to pass the time without investing any capital, is playing Free to Play titles. So, let's start with the list (in random order) of the best Free to Play and free games for PS4.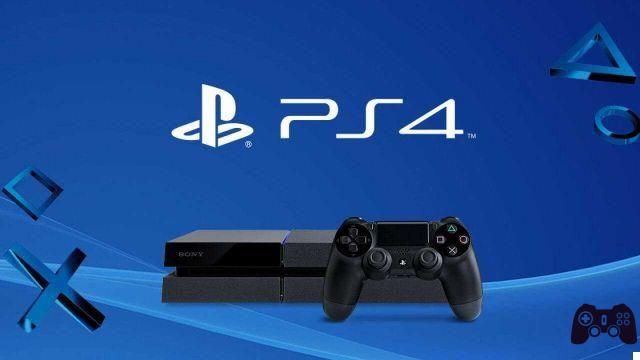 Best Free to Play and free games for PS4
What is the difference between Free to Play and Free titles? The former are free titles, but have some in-game purchases (or microtransactions), which can be aesthetic or not. In this guide, however, we will try to avoid Pay-to-Win. Free titles, on the other hand, are videogames that place the entire gaming experience in front of the player, without any kind of micro-payment inside.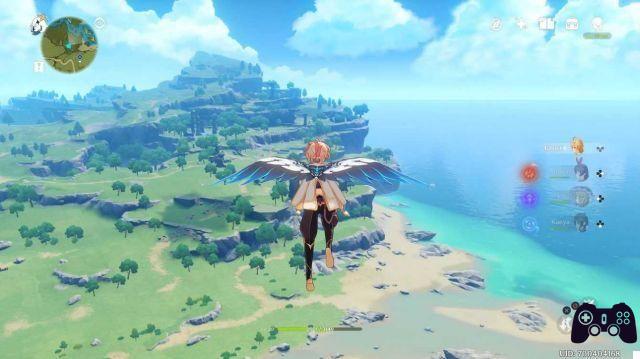 Genshin Impact - Best Free to Play and Free Games for PS4
Genshin impact it's a really noteworthy title. It will be the inspired art sector, the open-world with a vast fantasy map or the fluid and fun action combat with a myriad of characters available, but the Gacha proposed by myHoYo is a one-of-a-kind free-to-play. You just have to try it!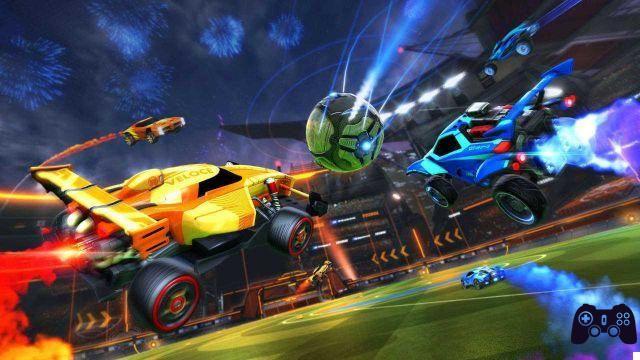 Rocket League - Best Free to Play and Free Games for PS4
Since the end of September 2020, the famous football game where we have the four wheels as protagonists: Rocket League, has become free-to-play. Psyonix Studios' game is not only one of the best f2p games around but, more generally, it is one of the funniest multiplayer titles to play with your friends. Support for cross play is the icing on the cake!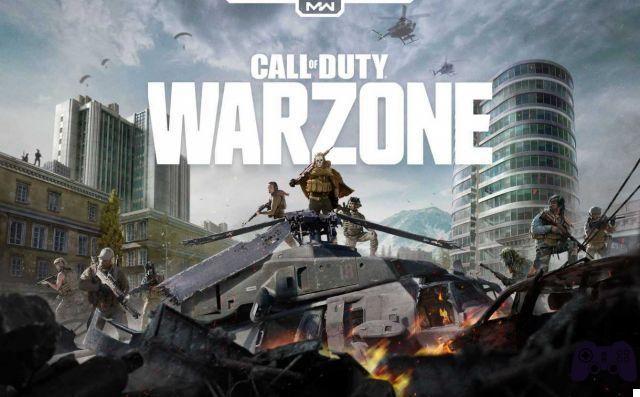 Call of Duty: Warzone - Best Free to Play and Free Games for PS4
Call of Duty: Warzone follows in the footsteps of the famous Battle Royale, also offering the same mode in the world of Call of Duty: Modern Warfare. The title has managed to add some good news to a genre that, for some time now, has been stable. On our site you can find several guides regarding the title of Activision, like the one containing some tips and tricks for winning matches!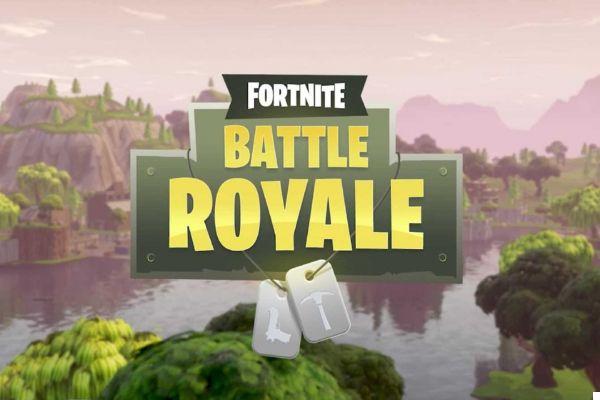 Fortnite - Best Free to Play and Free Games for PS4
This is, in all likelihood, the most popular free multiplayer game in the world, thanks to very good reasons. Starting from the foundations laid by Player Unknown's Battlegrounds, Fortnite has been able to propose a simple and immediate third-person gameplay, in which whoever survives in matches from 100 players. The title is free and none of the microtransactions in the game will affect the gameplay in a noticeable way, as they allow you to purchase cosmetic items. The title of epic Games it is constantly updated and is punctually enriched with new features.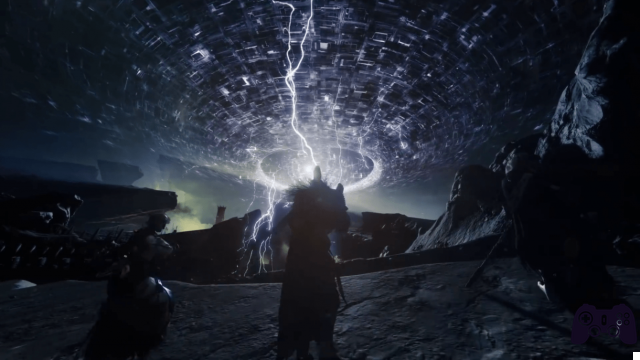 Destiny 2 - Best Free to Play and Free Games for PS4
Destiny 2 is one of the most famous FPS in the world. From the first of October, Bungie has decided to overturn the economic nature of the title, making it a real Free to Play. The free version contains, in addition to the base game, also the expansions: The Curse of Osiris and The Warring Mind. This offer is really rich given that the last two DLCs are missing from the appeal: Forsaken and Shadows from the Deep, which can be purchased separately, in addition to the annual pass.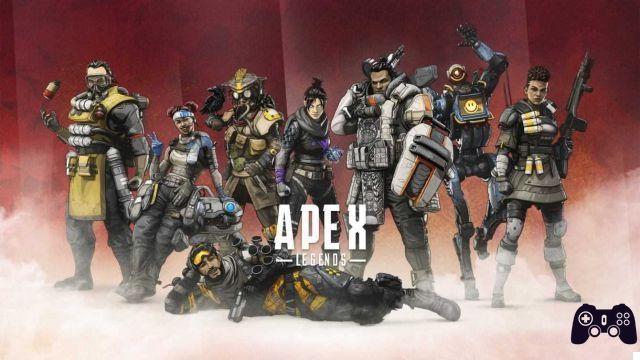 Apex Legends - Best Free to Play and Free Games for PS4
Apex Legends was a worthy competitor to Fortnite at the time of its release. The Respawn title was a smash hit, reaching 25 million players in less than a week and a lot of following on Twitch, but what does Apex Legends propose? A Battle Royale based on team action and the specific abilities of each legend. The title has brought several new features, such as the respawn of fallen comrades, and continues to be updated with new challenges and "seasons". Those who are tired of the usual BR should try the title proposed by Respawn, since it could prove to be a real gem.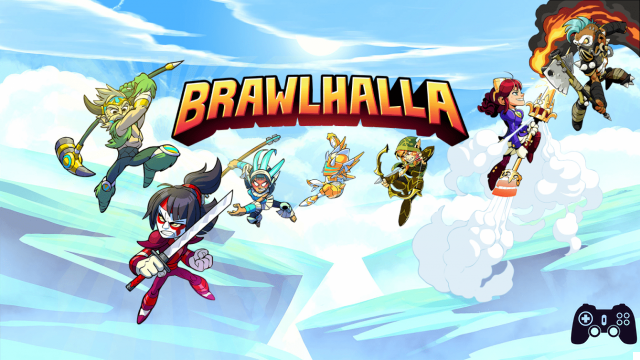 Brawlhalla - Best Free to Play and Free Games for PS4
Brawlhalla is a 2D fighting game in puro stile Super Smash Bros. Analyzing the gameplay, basic Brawlhalla mirrors Smash in that the goal is to knock other fighters off the map. It features a simple control system that allows new players to learn quickly, which is perfect for an F2P game. Also, it has different game modes interesting, a plethora of maps and one vast array of fighters that keep the experience always compelling. As if that weren't enough, weapons drop from the sky just like in Smash. In the Free to Play model, Brawlhalla allows players to fight with six different heroes each week. If you decide to buy a € 20 pack, you will unlock all 41 fighters, including the future ones.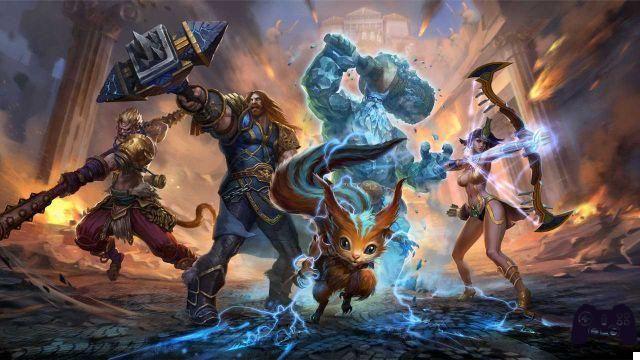 SMITE - Best Free to Play and Free Games for PS4
Smite is such a pillar MOBA since 2014. It stands out thanks to its third person view, differentiating itself from LoL, Heroes of the Storm or Dota 2. The change of perspective also alters the style of play, changing the traditionally strategic MOBA formula, with a action-oriented gameplay. To date, there are nearly 100 characters (or gods) playable, each with their own abilities.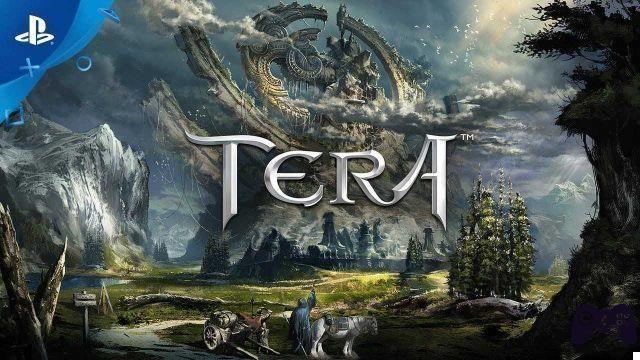 TERA - Best Free to Play and Free Games for PS4
With a real-time combat and skill-based combos, TERA (The Exiled Realm of Arborea) landed on PS4 last year. Set in wonderful fantasy world, players can choose between 7 races and 13 classes, in order to build their perfect hero. With endless customization options (some sold through microtransactions) and party features including guilds and voice chat, this is a MMORPG perfect for Sony home console.
Warframe - Best Free to Play and Free Games for PS4
Combining the sci-fi aesthetics of games like Mass Effect and Halo, with martial arts-inspired combat, Warframe is one of the most impressive action games available right now. While it's free, Warframe is an excellent example of technique and functionality, with gods really good controls on console. The title also includes a considerable number of options Customization which will allow you to modify the armor. You even have access to your own spaceship, which will be used as a base during missions. Once on the ground, however, mobility will not be limited, as 7 different parkour moves allow you to move in otherwise unreachable areas, with a very high level of spectacle.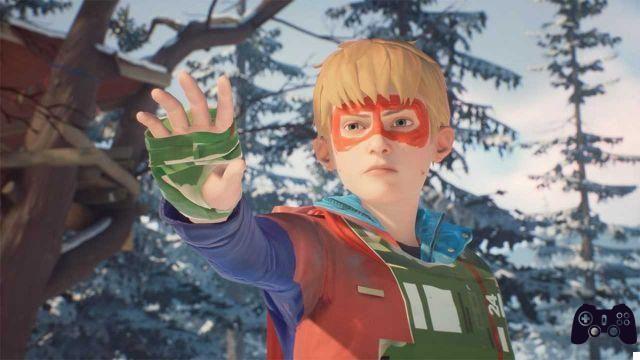 The Fantastic Adventures of Captain Spirit - Best Free to Play and Free Games for PS4
The Fantastic Adventures of Captain Spirit is a completely free piece of Life is Strange and small in size, as well as a precursor to the official sequel to the first game. This two-hour journey into the mind of tender seven-year-old Chris is wonderful, from start to finish. It is not the longest game in the world but it is completely free, and if you are a lover of deep stories, this is exactly for you.
Pro Evolution Soccer 2020 Lite - Best Free to Play and Free Games for PS4
Do you like challenges? Well, the Free to Play version of Pro Evolution Soccer 2020 allows you to experience all the most exciting moments of managing a football team. You will be able to play the modes myClub e PES LEAGUE online (for which PS Plus is required), play offline through the performances and improve your skills with the mode training. Of course, it's much more limited than the full product, but it's still a nice way to get a feel for what modern PES looks like.
Dauntless - Best Free to Play and Free Games for PS4
Do you like Monster Hunter? If the answer is yes, Dauntless is for you. Either alone or with up to three other companions, you will have to find and defeat huge beasts, to then bring the booty to the base. The latter will be used to enhance yours equipment, which you will have to choose carefully based on the mission. The graphics sector is very nice, based on one cartoon style which makes it a joy to behold, letting you admire the beautiful views as you search for your next goal.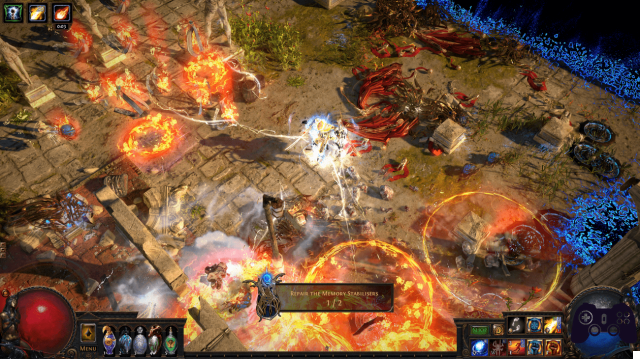 Path of Exile - Best Free to Play and Free Games for PS4
Recently landed on PS4, Path of Exile is inspired by Diablo and other dungeon crawler RPGs. Originally released in 2013, Path of Exile continues to receive regular updates and is now a game Free to Play of the highest level. The plot is not fantastic and it touches on what are the basics of every RPG: dressed in rags and fighting to become the best fighter of all time. However, Path of Exile has its own identity thanks to its own extended skill trees, an incredible range of loots and: new bosses, game systems and fighting styles that are rolled out regularly.
Neverwinter - Best Free to Play and Free Games for PS4
As for the games MMORPG, Neverwinter it could be the perfect entry point for newbies. It is not overly complex in its systems and is one of the MMO titles that you can simply play, without having to consult various mystical tomes. Despite being F2P, he is not afraid to propose tons of content, In fact has all the expansions previously available on PC from the moment you start the game, on PS4. Are you ready to immerse yourself in Forgotten Realms di Dungeons & Dragons?
Paladins - Best Free to Play and Free Games for PS4
It's easy to get through Paladins like a cheap Overwatch clone at first glance, but this team shooter has its own peculiarities, as well as being a Free to Play. Paladins stand out from the heroes of the Blizzard title, allowing you to customize them through trading cards, adding an extra layer of strategy to goal-based combat. With a rich lineup of maps and an ever-growing roster of champions, Paladins is a great team shooter.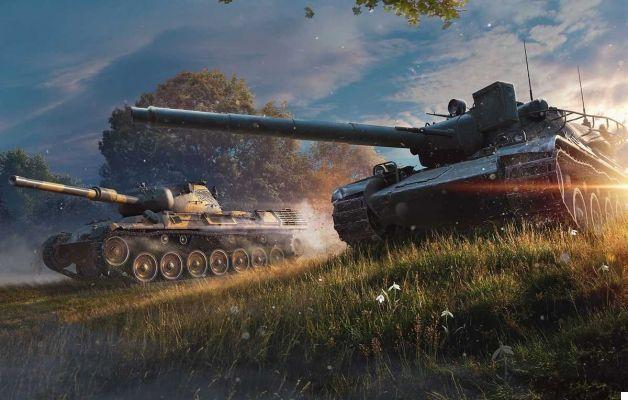 World of Tanks - Best Free to Play and Free Games for PS4
Many shooters in recent years are fast-paced games, which are based on futuristic themes. World of Tanks, however, proposes a more strategic gameplay, based on fight between tanks. This PvP title from 15 against 15 by Wargaming.net, offers an experience that rewards tactical thinking and teamwork. With a large selection of tanks, land vehicle enthusiasts who have participated in the most famous wars will have their teeth. We would like to point out that it is not the best of games if you want a balanced experience with no shopponi here and there.
Gwent: The Witcher Card Game - Best Free to Play and Free Games for PS4
Gwent: The Witcher Card Game is a very challenging card game that CD Projekt Red originally conceived as a side hobby in The Witcher 3: Wild Hunt. The clash between ingenuity and statistics that Gwent has been able to give has become a much loved pastime that can entertain for hours and hours. This is for sure one of the best collectible card titles available, not because it is Free to Play, but for the studio behind it.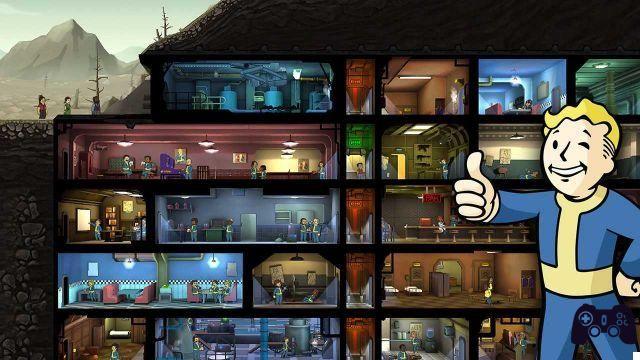 Fallout Shelter - Best Free to Play and Free Games for PS4
Fallout Shelter commits you to oversee your personal Vault in the universe of Fallout . If you are tired of the complexity of the main games of the saga, Shelter should be your next point of reference. Originally released as a mobile game, Fallout Shelter is essentially a full of waiting times. It's not as overwhelming as some of its peers, however, you can build the Vault of your dreams with a little patience. There are loot boxes, but these are totally optional.
Let it Die - Best Free to Play and Free Games for PS4
Made by Grasshopper Manufacture, Let it Die is an intense hack-and-slash game which takes inspiration from titles like Dark Souls. As you tackle its many levels, you'll have to beat boss after boss to get to the top of a tower, which has mysteriously come out of nowhere. On your way you will meet strange characters and, as you climb to the top of the tower, you will be closer and closer to death. Instead of your recently deceased character being respawned to fight again, he transforms into a "Hater" and will attack the next character you command. This is more than enough incentive to survive as long as possible.
H1Z1: Battle Royale - Best Free to Play and Free Games for PS4
Being halfway between PUBG and Fortnite, H1Z1 on PS4 is a revised version of the old title on PC, with changes introduced to improve console playability. Like almost any title Battle Royale it is quite easy to learn, but it is very difficult to be "good". The title is full of cosmetic microtransactions, quietly negligible because many objects can be unlocked through matches.
Let's review all the titles in the guide with a recap!
Rocket League
Call of Duty: Warzone
Fortnite
Destiny 2
Apex Legends
Brawlhalla
SMITE
TERA
Warframe
The fantastic adventures of Captain Spirit
Pro Evolution Soccer 2019 Lite
Dauntless
Path of Exile
Neverwinter
Paladins
World of Tanks
Gwent: The Witcher Card Game
Fallout Shelter
Let it Die
H1Z1: Battle Royale
See you next month!
These are the best Free to Play and free games for PlayStation 4. We remind you that the guide will be constantly updated month by month, always offering new videogames considered among the best F2P.
Keep following Holygamerz to always keep up with the latest news, regarding the gaming world and beyond!