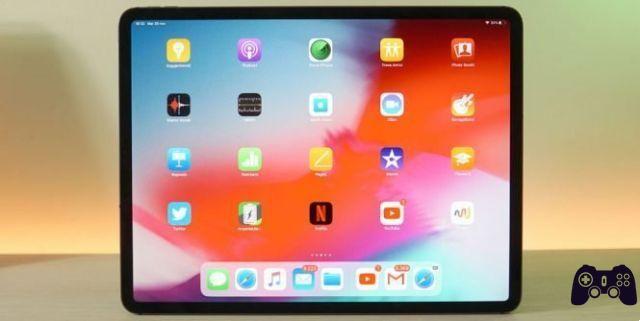 Amazon Fire is more than just an e-reader. Download some of the best apps from the Amazon Appstore to have fun, be productive and organize yourself better. Since the debut of the first Kindle Fire, the number of high-quality apps for Amazon Fire tablets has grown dramatically.
Whether you have a Fire 7, Fire HD 8, or Fire HD 10, the Amazon tablet is only usable with installed apps. This Amazon Fire app list will help you see all the possible uses for your tablet, from entertainment to productivity.
Some of the apps on this list focus on collaboration and task management, while others are designed for watching videos, reading books, listening to music, and other media. Some apps are great for the whole family and others, like those for taking notes or accessing personal documents, you may want to keep private.
Free alarm clock for me
Who needs a traditional bedside alarm clock when you have an Amazon Fire? With an app like Free alarm clock for me, you can set an alarm, choose the tone to wake you up, set the snooze timer, dim the screen, and even view a weather report right on the main clock. The Pro version (99 cents) eliminates ads and lets you choose your music to wake you up or fall asleep.
Amazon Fire TV
If you already have an Amazon Fire TV device, download the app to control your television from your Amazon Fire tablet. L'app Amazon Fire TV offers navigation and playback controls, a better keyboard, voice search functionality, and quick access to your apps.
Colorfy
Find relaxing adult coloring books, Colorfy allows you to choose your colors and apply them with a simple touch. The basic pages are available for free, but the more complex pages are paid.
Easy installer
Easy Installer di Infolife allows you to transfer APKs to your Amazon Fire. In other words, when you have an app somewhere other than the Amazon Appstore, this program helps you install it. You need the APK file for the app you intend to install and Easy Installer as another piece of the puzzle for it to work. Be careful, though; apps from unapproved sources are more likely to be Trojans or otherwise malicious.
ES File Explorer
If you need the best method to manage all the files on your tablet, ES File Explorer will keep everything in order for you. This cloud-based file manager allows you to view and manage all your apps, documents and media in one place.
Goodreads
Goodreads, use your Amazon account as login, is a social app to discuss, review and rate books. It also helps you keep track of the books you've read, the books you want to read, and the ones that are queued on your Kindle to read later.
Home Landscapes
If you like playing puzzle games, and you also like long term games, Home Landscapes offers you both. You will have to match items and earn points which will be used to restore an old mansion. If you enjoy working towards a goal, Gardenscapes will allow you to set up a garden.
Malewarebytes
An Amazon tablet is also an Android device and I don't know if you've heard of it, but malware can easily sneak into Android devices these days, unless you're protected. One of the simplest ways to add a layer of protection is to download Malwarebytes.
It allows you to scan and clean your device and keep privacy under control for free. The premium version offers phishing alerts, real-time malware removal, potential adware detection.
Monument Valley
The stunning graphics and imaginative narrative of Monument Valley see themselves in the sequel to the title for € 2,99. Help Ro, the main character, explore virtual worlds with his son, solving puzzles and marveling along the geometric structures similar to MC Escher.
Minecraft
If you love games, you have to pay the price of € 6,99 to play Minecraft. Long heralded as one of the best mobile games, Minecraft lets you enjoy a sandbox-style game and take part in the most intense survival mode, while building things with blocks.
Netflix
If you have a Netflix account (like so many of us), then you should install the app Netflix on your Amazon Fire so you can watch movies and TV shows whenever you want. You can also download movies and series for offline viewing, which should come in handy when you're on the go.
NordVPN
You are always tracked when you use the internet, so why not download one VPN and make sure advertisers and others can't see your business online? One of the best options for your Fire tablet is NordVPN, which offers safe browsing and online anonymity in one reliable product.
Office Suite Professional
While the Amazon Fire is very suitable for reading, watching videos and gaming, that doesn't mean it can't be used for productivity. On the contrary, if you have Office Suite Pro installed. This app gives you access to basic office software, such as a word processor and spreadsheet editor. Office Suite Pro is also compatible with all Microsoft formats. The main difference between the free version and the one that costs € 14,99 is the additional security measures.
Pinterest
Pinterest is a free social site that allows you to create visual collage panels of things that tickle your fancy. It is immensely useful for planning certain types of projects and events. For example, I used it to organize a home renovation project by "blocking" the images of the kitchens I liked and using them as a source of inspiration. Others use the site to brainstorm visual ideas for weddings, holidays, wardrobes, meals, and more.
Plex
If you have photos, music, movies, and TV shows on multiple devices, consolidate and stream everything to your Fire tablet with Plex. Just download the Plex Media Server to your PC, Mac, Linux computer, or NAS device, add and organize your content, and connect via the Amazon application. Get some extra benefits with Plex Pass for € 5 per month, € 20 per year, or € 120 for an unlimited pass.
Podcast Addict
There are some great podcasts out there, then Podcast Addict is a great hub for managing and discovering your favorites. This app does all the work of a media player, audio streamer and database. If you love the free app, consider supporting the developers by investing € 3,99 for the paid version.
Remember the Milk
Remember the milk is a simple and popular task management app that helps you remember everything you need to know, whether it's to "buy milk" or complete an intricate set of to-dos for your work. With a free account, you can sync your activities with the web app once every 24 hours. You will have to pay € 39,99 per year for a Pro account to get unlimited automatic syncing with the online version of Remember The Milk, as well as reminders and notifications.
Spotify
With Spotify, you can listen to practically any song on demand. It's free with ads, but upgrade to the Premium version and you can skip the ads and download as much music as you want for offline listening.
TuneIn Radio
TuneIn offers over 100.000 radio stations from around the world, from local radio, music and sports to news, podcasts and radio talk. Subscription to the Premium version costs € 9,99 per month also gives you access to live sports and ad-free music.
Township
Who knew running an entire city could be so much fun? In Township You grow crops, build factories and buy livestock - all in the name of your customers. Build the best city and fulfill multiple orders to make the most money possible. It's a crazy addiction.
Twitter
Twitter it is a blessing and a curse; it's a great way to stay in touch with friends and acquaintances and keep an eye on the latest news, it's great fun. It is also the best app to use as a screen for watching live TV, i.e. annual special events like sports or The Academy Awards.
VLC Media Player
VLC Media Player is a free media player that supports more image and video file formats than any other competitor. If you download something from the Internet and can't play it anywhere else, this program is likely to be able to read it.
Further Reading:
The best tablets for children
How to update Amazon Fire Stick to the latest software
How to install Sky Go on Firestick / Fire TV?
How to change the name of alexa
How to download Disney Plus on Kindle Fire