After a first announcement, Babylon's Fall managed to attract the attention of fans of Platinum Games productions. On the other hand we are talking about one of the most talented development teams on the market. Despite the high curiosity towards the project, however, several doubts soon arose which were all confirmed with the launch of the game. Now that Platinum Games and Square Enix have declared their servers shut down, the Japanese team has decided to break the silence.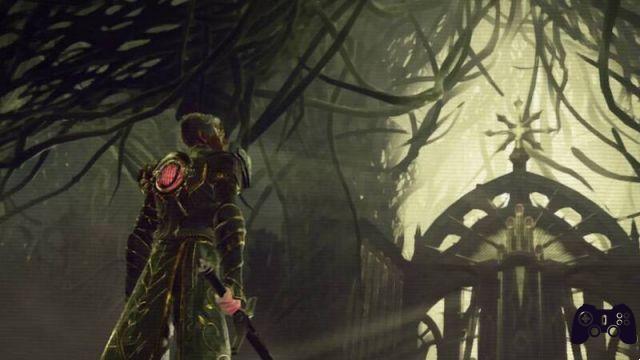 The CEO of Platinum Games Atsushi Inaba took the floor, who was recently interviewed by the editorial staff of VGC. Primarily Inaba said he was very sorry for the fate of Babylon's Fall (which you can buy on Amazon), but most of all he was sorry that Plainum Games fans felt disappointed by this recent production. In fact, the title immediately had very low numbers of players, who then definitively abandoned the game after a few weeks.
Furthermore, what emerges in this interview is a feeling of frustration that accompanied Inaba throughout the post-launch period of the game, given that he was unable to comment on the progress of the project. The chat with VGC, however, also leaves some positive aftermath given that the CEO of Platinum Games has confirmed that, despite the flop of Babylon's Fall, the Japanese team intends to continue with its future plans related to live service experiences.
PlatinumGames CEO Inaba comments on Babylon's Fall closure for the first time
– feels "extremely sorry" about any disappointment caused to PG fans
– he's frustrated he couldn't comment earlier
– it won't change the studio's upcoming live-service planshttps://t.co/drBaHrZ87h pic.twitter.com/9cYL1pQM7s
- Nibel (@Nibellion) October 6, 2022
We just have to wait with curiosity for the next Platinum Games live service projects, hoping that everything that went wrong with Babylon's Fall can serve as a lesson at the studio. In the meantime, the Japanese team will release the long-awaited Bayonetta 3 this October, and we are sure that with this project Inaba and his companions will be able to withdraw after the recent flop.