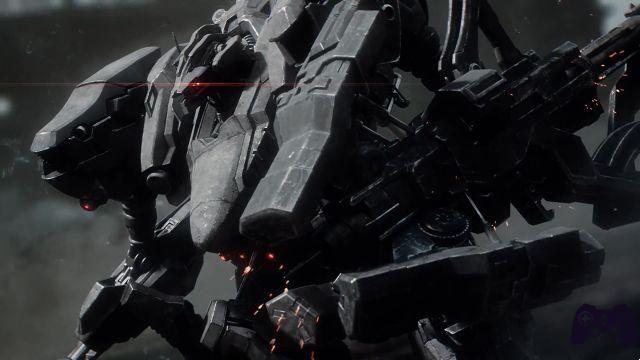 In the last hours the fans of From Software they've had enough flesh to speculate on for the next few months. Going beyond the landslide victory of Elden Ring at TGA 2022, another announcement also caught the attention of fans, namely that of Armored Core 6: Fires of Rubicon. Now we also know the name of its game director, and it is not Hidetaka Miyazaki.
Masaru Yamamura will be the official director of Armored Core 6. To announce it, officially, was Bandai Namco itself through a special press release. Yamamura is known in the industry for being the lead designer Sekiro: Shadows Die Twice. The press release also specifies that in its early stages of development the game had Miyazaki at its top, then replaced, even if never completely excluded from the project (currently, in fact, he holds the role of "Initial Game Director", supporting the project in less direct way).
We remind you that the previous chapter to Armored Core 6 was released about ten years ago. It was precisely this long pause that made the recent announcement of the project totally unexpected. The new document dedicated to the title and shared by Gematsu also anticipates some of its internal dynamics: "Based on the knowledge acquired during the joint development of their recent titles, Bandai Namco Entertainment and FromSoftware want to offer a new action game. Combining FromSoftware's longstanding experience in mech games and their solid signature gameplay, Armored Core 6 Fires of Rubicon will be a new action experience. Players will assemble and pilot their own mech with 3D maneuverability to move freely through fast-paced missions. Take on tough challenges and overwhelm your enemies with dynamic movement that takes full advantage of ranged and melee combat."
Before saying goodbye, we suggest you drop by our YouTube channel, where you can find videos dedicated to the videogame world at 360 degrees, with curiosities, goodies and reflections on the sector and the current approach possibilities it offers.