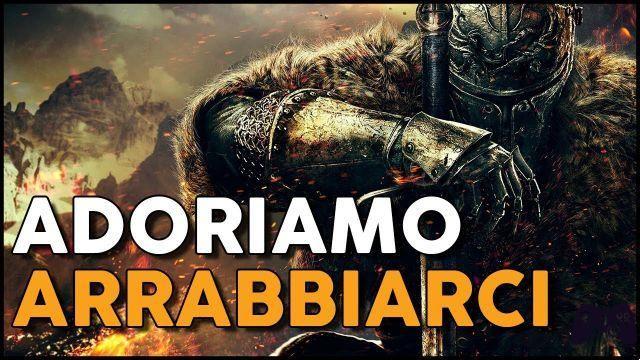 Among the most exciting announcements of the latest The Game Awards 2022 there were more goodies to keep an eye out for in the coming months. Among all, however, there is also a certain Armored Core 6 Fires of Rubicon, the sixth iteration of the well-known From Software saga which marks the return of the mecha series after a good ten years after the last chapter, Verdict Day. Now, after a wonderful first announcement trailer to say the least, let's begin to discover the first details on the next From Software game.
To give us the first official information on Armored Core 6 were the same Hidetaka Miyazaki and Masaru Yamamura of From Software, who chatted with the editorial staff of IGN. Among the highlights of the interview, let's find out how the return of Armored Core will propose to us an action-packed third-person gaming experience, where the essence of the single player and the customization of your mech will be strongly highlighted.
Another fundamental fulcrum of the experience will be the boss fights, a great strength of all the previous From Software productions. In all this, however, Armored Core 6 will also propose a change from the gameplay side, which, according to what emerged in the recent interview, will abandon the structure that has made all the latest soulslike productions so popular by FromSoftware.
At the moment it is not yet clear what kind of gameplay Armored Core 6 will adopt, whether it will have a more traditional style of play for the series or if it will go in a new direction; but what is clear is that one cannot expect to find in this game some of the stylistic features that have made the success of titles such as: Demon's Souls, Dark Souls, Bloodborne, Sekiro and Edlen Ring. It will therefore be a breath of fresh air for From Software productions and we can't wait to be able to find out more.
Before saying goodbye, we advise you to also visit our YouTube channel, where you can find videos dedicated to the gaming world at 360 degrees.