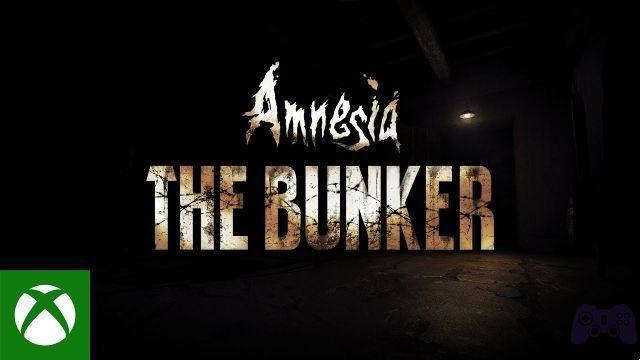 Two years later since the last chapter, Frictional Games has announced a new iteration for its hit horror series Amnesia. Called Amnesia: The Bunker, the announcement of the new game had been anticipated by the insider The Snitch in recent days, but obviously no one understood exactly what he was referring to.
As reported by the developers, Amnesia: The Bunker is set in a World War I bunker, where players will play a mysterious protagonist with a single shot in the gun. "Look out for and use every tool and weapon at your disposal, while trying to keep the lights on no matter what," reads the description on the game's Steam page.
The new title does not detach itself from the atmosphere of the series. With Amnesia: The Bunker the first-person camera returns, that hidden horror returns and is difficult to show, instilling a sense of anxiety for players. The title will be an open world and will offer different solutions to the various puzzles that players will encounter. On the sidelines of the announcement, the first trailer was released, which you can find a little further down and which offers us a first look at the game environment and the terrible threat that surrounds the protagonist.
As for the release date, at the moment Frictional Games hasn't revealed anything about it yet. Amensia: The Dark Bunker is currently slated for a generic March 2023 release, but the precise day has yet to be revealed. The target platforms are "console and PC", so the game will most likely be available for all PlayStation and Xbox consoles. We just have to wait for further details, which could arrive during The Game Awards 2022 or later, perhaps around January 2023. Continue to follow Game Division for all the news and announcements in the pipeline from the world of video games.
For further information, video reviews and much more, we are waiting for you on our YouTube channel.