Brussels continues its advance. After calling into question Google, Apple and Facebook, the e-commerce giant's turn has come Amazon. The fight of the EU Commission against the American tech giants seems to be only just beginning.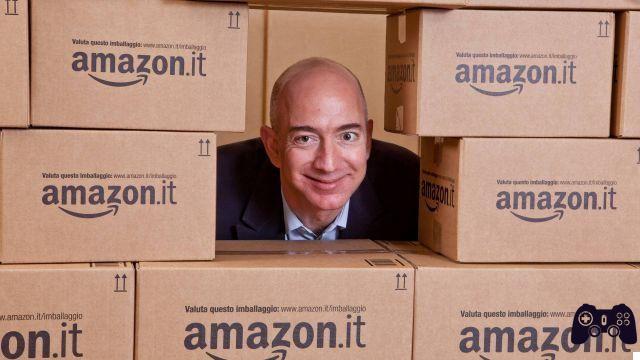 La European Commission lashed out at Jeff Bezos' company accusing it of abuse of its dominant position in France and Germany, the European countries that Amazon sees as its main markets on the continent.
Specifically, the company is accused of improperly exploiting the non-public data of companies that rely on the online platform for the sale of products. Furthermore, the way in which the giant pushes its services such as Amazon Prime and Buy Box is under investigation.
Amazon of course rejects all kinds of accusations and remember that it currently represents "less than 1% of the global retail market" and that there are larger retailers in every country in which it operates. The Vice President of the EU Commission, Margrethe Vestager, said such statements replied that the point is not "questioning the success or size of Amazon, but the distortion of the market".
"The value of online commerce has doubled in Europe in the last five years, reaching as much as 720 billion euros in 2020," continued the Danish. Amazon's shares, according to the allegations, they would damage the EU single market especially given the strong growth in online sales caused by the pandemic.
Read also: Amazon One, from today to pay just the palm of your hand
As the ANSA website recalls, the real problem concerns the role that Amazon plays: the company "acts at the same time as a seller of its own products and a sales channel for other independent companies. Amazon thus has access to a massive amount of non-public data of merchants who use its platform: from the number of products ordered and shipped to the revenues obtained, passing through user clicks on products. All information that flows into the sales algorithms of the Bezos company, which uses them to calibrate offers and sales strategies to its advantage ".
If the allegations are confirmed, the Seattle-based company could face a hefty fine that would amount to up to 10% of its global turnover.
Looking for a smartphone with a good quality / price ratio? Huawei P40 Lite is available on Amazon for less than 130 euros!