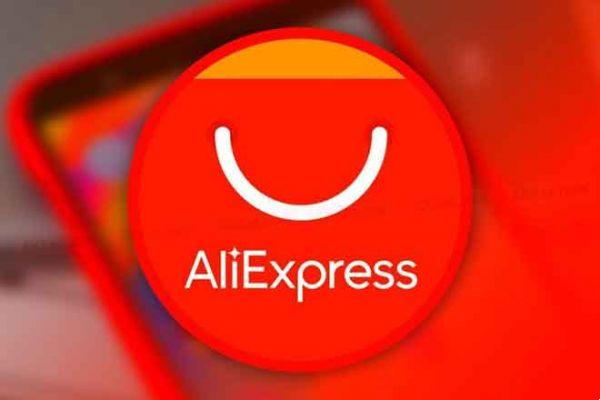 AliExpress is the international arm of the Chinese distribution giant AliBaba, aiming to challenge online giants like Amazon and eBay. But is it safe to shop on AliExpress? How long will it take for the items to arrive and what if they don't? Is AliExpress legal? Are you likely to be a victim of fraud if you shop there? Here are the answers you are looking for.
What is AliExpress?
If you're not familiar with AliExpress, here's a quick example: it's a huge online retailer owned by The Alibaba Group, a multi-billion dollar company that started out as a business-to-business buying and selling portal. Since then it has also extended to business-to-consumer, consumer-to-consumer, cloud computing and payment services.
To give you an idea of ​​how big Alibaba is, they reported over 25 billion di dollars of sales on (November 11) 2017. AliExpress is Alibaba's online consumer marketplace for international buyers (while TaoBao is for China). It enables small businesses in China to sell to customers around the world. Just like Amazon, you can find just about anything there. Unlike Amazon, all sellers on AliExpress are third-party - AliExpress itself doesn't sell anything. They only supply the market.
Why is AliExpress so cheap?
If you browse some of the products on AliExpress, you will probably notice right away that many of the prices are really low. Why is this? There are two distinct different possibilities, both of which you will find in abundance on the site.
First, there is the possibility that you are buying directly from a manufacturer, which reduces the cost of selling. The costs for manufacturing in China are slightly lower than in other countries. Lax enforcement of intellectual property laws can also help.
A lot of electronics have great prices on AliExpress, because they are made in China and you can buy them directly, avoiding the retail markup added by a middleman.
The second possibility that an item is extremely cheap is that it is counterfeit or fraudulent (or semi-fraudulent, as is the case with the GooPhone I5). China is known as a hotbed of counterfeit manufacturing, and AliExpress is no exception.
Taken together, AliExpress offers some great deals, but not all products are legit. Here you can find all kinds of counterfeit items, from electronics to clothes. Some sellers are also known to defraud buyers by getting them to pay before they receive an item and then disappear with the money.
Of course, being able to tell the difference between a bargain and a rip off is key when buying something from AliExpress.
How long does it take AliExpress to deliver?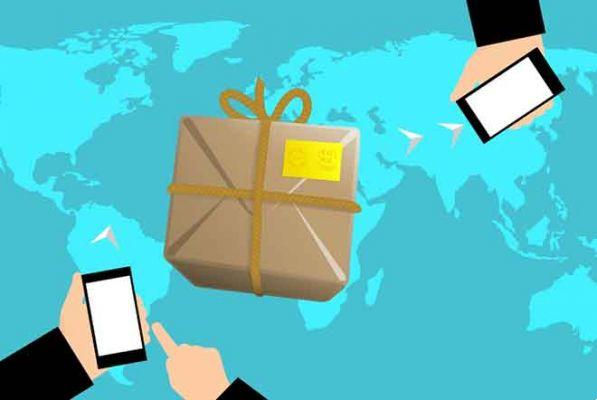 All items on AliExpress have an estimated delivery time on the product page, and it is usually between 20 and 60 days. Yup, two months they are terribly long to wait for something you bought online! In my experience, around two weeks is the average time it takes for most items to arrive, but you definitely need patience to buy direct from China.
Note that this will be even slower at certain times of the year, such as Chinese New Year (towards the beginning of February) and Single's Day (11/11). I once made the mistake of buying some Christmas presents during the Single's Day sale - some of them didn't make it to mid-January.
Almost all shipments (even those with free shipping) will have a tracking number, but it may take a week before a tracking number is added. After that, you should be able to track the package as it wanders through the various Chinese post offices and, after a long wait, arrives at your country's customs clearance office.
If you don't have a tracking number after 10 days, you should contact the seller. You will not be able to open an official nondelivery dispute until the maximum delivery time has been exceeded.
In six years and thousands of dollars of shopping on AliExpress, I only had to open two cases for non-delivery. One could be traced to my local customs office, but had been there for a month. The seller offered to send it back and, for sure, I received both packages about a month later. Another was never shipped and there was no tracking number. AliExpress has issued a full refund.
The hidden cost of AliExpress: import taxes
If you are new to buying an item shipped to your country from overseas, you may not have a clear idea of ​​import taxes; or that sellers will often attempt to circumvent such taxes on your behalf.
Almost all countries have an import tax - a percentage value of the cost of imported goods that must be paid to your government when you bring something into the country.
In the EU, this is 20% VAT which is levied on almost everything. It is your legal responsibility to pay, and the shipping company will pay it on your behalf, then issue the invoice. They will also charge you a fee for the privilege; this is another $ 10-15 flat rate. Of course, that means a $ 10 gadget might not be the real deal once the $ 2 and $ 10 handling fee is added.
Many people are shocked to find these hidden allegations and end up leaving a bad review for the seller. As a result, you'll find that most sellers will automatically mark all packages as a low-value "gift", bypassing import duties. To be clear: this is illegal. You should pay the taxes. But unless you're trying to take out a large-scale fraud, it's not the kind of illegal that's really going to get you in trouble.
If you are looking to deliberately import something without paying duty, you will need to do so using the slow and free shipping method. Express couriers such as DHL have stricter rules and will not carry packages marked as gifts. If something can only be shipped by express courier, consider at least another 20% of the cost to be paid on arrival before your package can be released.
What about the quality of AliExpress products?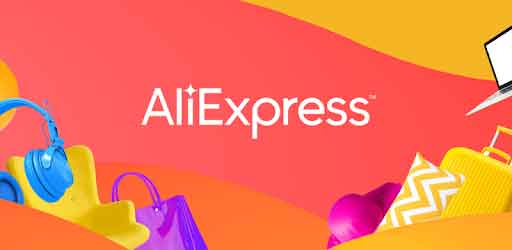 In most cases, the products purchased will be the same as those in the main street. However, you may sometimes feel unsatisfied with the product. For example, maybe the material thickness of that dress is not as expected.
Unless there is something specific on the list that you can point to as incorrect, simply not liking the merchandise you purchased is not a good reason to request a refund. So what can you do if you are not happy?
Don't buy from that seller again. If the item has actually been delivered and the product description and photo are accurate, AliExpress itself won't help.
You may be able to negotiate a partial refund. If your first instinct was to review the product as 1 star, that's almost certainly not an option anymore. Valuations are important and can be your only bargaining tool.
You may be tempted to return the goods, but be very careful. Shipping something to China may cost more than what you paid for the item in the first place and that cost will not be refunded. The traceability of items sent back to China is unreliable at best, and sometimes they can simply disappear altogether at the Chinese customs office.
Be realistic about the price you are paying. Check out some YouTube videos to get an idea of ​​the kind of quality to expect (apparently, "AliExpress Videos".
The real danger of AliExpress: scammers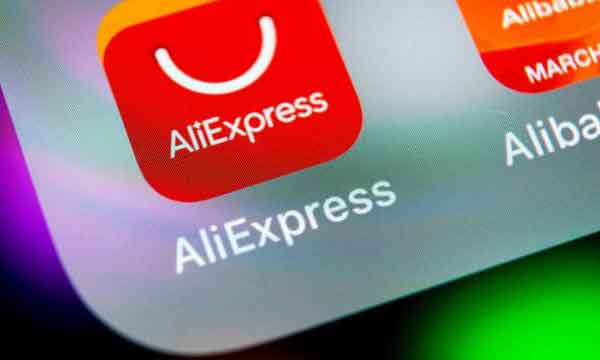 There's a hole in AliExpress: the merchant approval process. I can't say what kind of process is done, as only Mainland China merchants are allowed to sell on the site, but there have been a lot of scams on the site. So many, in fact, that AliExpress Security Center has a section on fraud cases and tips on how to avoid fraud when buying from their site, certainly a good thing.
So, how to stay safe from scammers and scammers when shopping on Chinese sites like AliExpress? The same way you do it everywhere. Here are four tips: if you follow them, you shouldn't have any problems.
1. If the price sounds too good to be true, it probably is
Scammers engage you with the promise of a once-in-a-lifetime deal (this is one of the strategies used in the recent wave of eBay fraud). Check other sites to see what the current rate is for what you want to buy, to make sure the price on AliExpress isn't too low. Self è extremely low, you are probably buying a counterfeit product or ready for a scam. For non-branded products, savings of up to 75% compared to a retail store are not unusual.
2. Use AliPay's escrow service
Commitment protects you in a number of ways. First, your credit card details aren't provided to the seller, so you don't have to worry about them stealing your identity or shopping with your card. Second, the payment is not released to the seller until you have confirmed that you have received your purchase. So if you get scammed, you can just get an easy refund from AliExpress and not have to go through the long, painful and probably hopeless refund process with the seller. Second arrow in favor of AliExpress.
3. Check the seller's feedback before buying
If a seller has a bad reputation for defrauding buyers, there will likely be evidence in their feedback and reviews. Be wary of sellers with any mention of not delivering or sending inferior products. In the time I've spent on AliExpress, I've seen mostly positive reviews and never had a problem getting what I ordered.
4. Check your order carefully when you receive it
Since the escrow system allows you to withhold payment until you have received your order, you can confirm that you have gotten what you paid for. Make sure everything is included, that it looks like what you ordered and that if you bought a branded item it doesn't look like a fake. Once you have marked an item as received, you have 15 days in which you can still open a merchandise dispute. We can say that AliExpress is quite safe.
So, is AliExpress safe to buy?
Evidence suggests shopping on AliExpress is indeed safe. However, always be careful and live in reality. AliExpress is a great online marketplace where you can save a lot and get great deals. As with all online sellers pay attention to what you buy, where you buy it and always read reviews using the translator.
Related article: Alibaba, the complete guide
Further Reading:
How to root and install TWRP recovery on LG K9
Reliable Chinese online shopping sites
How to delete a Skype conversation
Transfer Android apps to an SD card to free up space
How to delete Instagram account