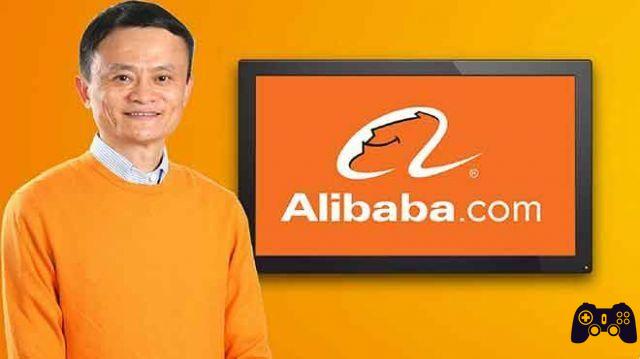 How does Alibaba work? When it comes to online marketplaces, the first name that comes to mind is Amazon. Amazon certainly is a big ecommerce company, but there is another upcoming ecommerce company that is about to (and has already begun to) take over the internet market. It is a China-based company whose founder was rejected by KFC. Now he is the richest man in China. This e-commerce giant is none other than Alibaba.
With one of the most successful business models in the world, this company is in the process of taking control of the online market globally. But how does Alibaba work?
What is Alibaba?
The Alibaba Group was founded by Jack Ma along with 17 other co-founders in 1999 with the Alibaba.com website, a business-to-business portal with the aim of connecting Chinese manufacturers with international buyers.
Today, Alibaba Group Holding Limited is one of the largest companies in China providing consumer-to-consumer, business-to-consumer and business-to-business sales and various other services via e-commerce web and offline portals. Leading earning services include electronic payment services, marketplaces, and data-centric cloud computing.
Alibaba business model
Alibaba has come a long way since its inception in 1999. As of April 2016, it is the largest retailer in the world surpasses Walmart, with operations in over 200 countries. But what exactly is Alibaba Business Model? How did you manage to achieve this success?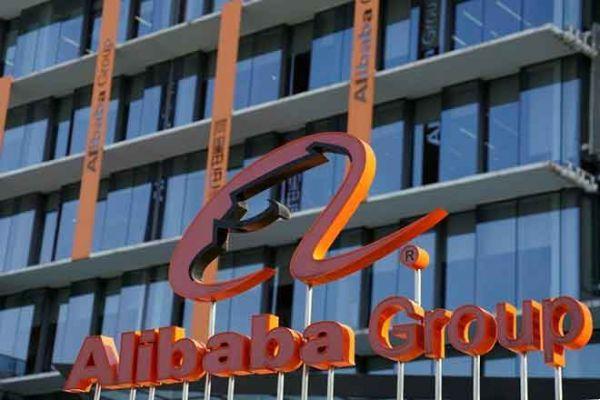 How does Alibaba work?
The business model differs from other online sellers like eBay and Amazon. He focused more on business-to-business exchanges. Unlike the usual business-to-consumer approach, Alibaba focuses on being a platform for suppliers to sell bulk products at wholesale prices to small or medium-sized businesses around the world, who then resell them for a profit in their national markets.
Although Alibaba focuses on business-to-business commerce, it also supports other exchanges through e-commerce web portals. Taobao is aimed at consumers for commerce, while like Tmall it is for the upcoming Chinese middle class to buy branded goods. There are many other branches through which Alibaba makes money.
How does Alibaba make money?
Alibaba's Busines model consists of three main web portals: Alibaba.com, Taobao, and Tmall. They all serve to connect various types of buyers and sellers. However, there are 6 other branches of Alibaba which include Aliexpress, 1688, Alimama, Alibaba Cloud, Ant Financial and Cainiao Network. All of these subsidiaries are so well integrated that the Alibaba group is a great ecosystem.
How can I start selling on Alibaba?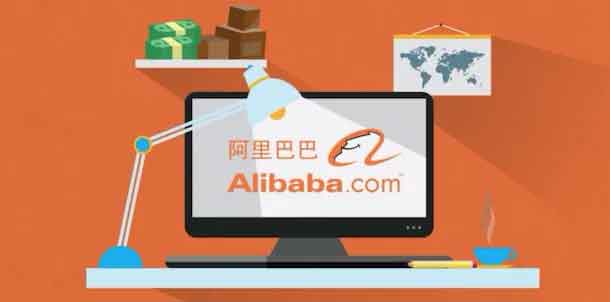 1. Go to the home page of the Alibaba seller
Visit the Alibaba seller's homepage and scroll down the page until you reach the section that lists the three subscription plan options. Compare the plans and when you know which one you want, click on the relevant sign up link, for example 'Get Basic Plan'.
2. Select the "Join for free" tab and then:
Please specify your country
Specify if you are a supplier, a buyer or both
Enter your name
Enter your company name
Provide your phone number and email address
Create a password
You can then enter the code provided and click "Create my account".
3. Check your email
Check your e-mail. Click the link in this message to verify your email address.
4. Enter your payment details
Select the subscription plan you want to subscribe to, then enter your payment details. You can pay by credit card, debit card or bank transfer.
5. Complete authentication and verification
The final step is to complete the authentication and verification process by:
Provide some personal information, including your name, job title, and email address.
Provide company information, including company name, registered address, registration certificate, and website URL.
Verify your phone number.
Provide corporate tax details.
How to rate your articles
You will need to consider a couple of factors when evaluating articles on Alibaba:
Your expenses Consider how much it costs you to procure / manufacture, store and ship your products. What represents an acceptable profit margin that is greater than the total production costs?
What buyers are willing to pay. Research the market to find out how much other Alibaba buyers are paying for similar products. Use this information, along with experimenting with your pricing strategies, to set a reasonable price for buyers.
Eventually, hopefully you will be able to find a happy medium that suits both you and your customers.
What types of payments does Alibaba accept?
Alibaba accepts a variety of payment methods:
Credit card
debit card
Telegraphic transfer
PayPal
Online bank payment (USD and EUR only)
Western Union (USD only)
How to get paid by international buyers
When a customer pays you in foreign currency, it's important to find an inexpensive way to convert those funds. While you can let your bank do the currency conversion for you, that means paying high transaction fees and accepting an exchange rate well below the mid-market rate.
This is why many companies choose to open an online merchant account. These multi-currency accounts allow you to receive quick payments in the buyer's local currency, as well as access higher exchange rates.
It might interest you: List of Reliable Chinese Online Shopping Sites
How to arrange Alibaba shipment
When you are processing an order contract with a buyer, you will need to quote shipping costs and delivery times. Because it allows users to buy in bulk, depending on the size of the order, you may need to consider using a specialized international shipping service.
There are many international carriers to choose from, so compare quotes from different suppliers to find the most reliable and cost-effective option. For international orders, you will also need to choose between:
Shipping by air. This is a faster and more reliable option, but also a more expensive one.
Shipping by sea. Sea freight can be slower, but it can be much cheaper for large and heavy shipments.
Finally, if you need to ship products from China, Alibaba offers its own logistics service, Alibaba Logistics. There are two options:
Alibaba.com Packages are shipped from China to countries around the world.
Alibaba.com Air Express viene shipped from China to the United States.
How do I market my Alibaba products?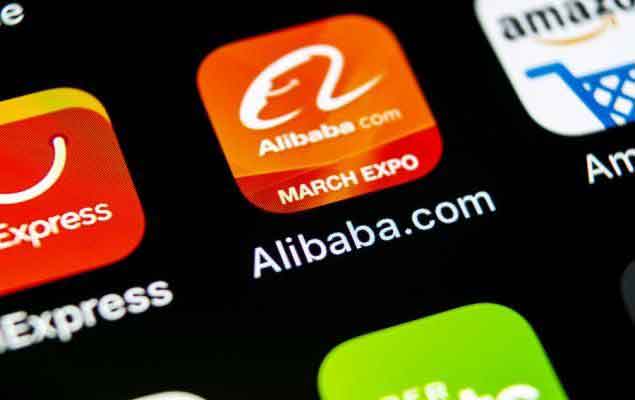 Alibaba offers a range of tools you can use to market your products to buyers, including:
Keyword advertising to make your products more visible in search results.
The My Keywords tool to evaluate the performance of your keywords and optimize your product listings.
Online promotional campaigns for new suppliers.
Offer shoppers discounts and coupons.
Promote your most important products through product showcases.
Create your online store.
What to watch out for with Alibaba
Make sure you are aware of these risks and drawbacks before you start selling on Alibaba:
Competition. Alibaba is headquartered in China, a country famous for manufacturing and selling low-cost consumer goods. In some cases, it may simply not be possible for your business to compete with the prices offered by other suppliers.
Alibaba fees. The cheapest subscription paid by Alibaba costs USD 1.399 per year, so it's important to make sure the platform is the right choice for your business before signing up.
Not suitable for all online sellers. According to Alibaba, the companies that are most successful on this B2B platform usually:

Sell ​​10 or more products
They have 2 or more employees
Get annual revenue of at least $ 500.000
Have some export experience

How does it work. Alibaba is not involved in the buying and selling process. Once you have received a customer order, you will need to contact the customer to finalize the order and payment details.
Export and customs requirements. Alibaba can help your business connect with buyers around the world, so you'll need an understanding of all the rules and regulations you'll need to meet in order to ship your items overseas.
Ease of use. Alibaba can be a confusing platform for navigating to new sellers. There is a lot of information to be taken and it will take you some time to navigate the site and find all the details you need to start selling.
Read also: Where to buy Chinese phones?
How do I decide what to sell on Alibaba?
Alibaba is an online marketplace for global import and export firms that sell items in bulk quantities. You can sell products in a wide range of categories, including:
Consumer electronics
Appliances
Clothing
Trendy accessories
Packaging and printing
Beauty and personal care
Home and kitchen
machinery
Vehicles and accessories
Sports and entertainment
Watches, jewelry and glasses
Lights and lighting
Mobilia
Garden supplies
Pet products
Health and medicine
Office and school supplies
Tools and hardware
Accessories and telecommunications
Toys and hobbies
Male child
Gifts and crafts
Luggage, bags and suitcases
How to find products to sell
There are a few simple steps you can take to help you decide what to sell on Alibaba:
Market research. Browse a range of categories to find out which products are popular sellers and why. Will you be able to offer similar products for the same (or better) price?
Check the buyer's requests. You can consult buyer inquiries for products on Alibaba to assess the level of demand for different product categories.
Sign up for email alerts. You can also subscribe to Alibaba's trade alerts system, which sends the buyer's latest inquiries to your inbox.
Is it worth selling on Alibaba?
While it is entirely possible to make money by selling, there are no guarantees of success. Not only will you have to compete with a wide range of other suppliers, many of which are based in China and may offer products at rock bottom prices, but you'll also need to consider Alibaba's membership fees and other overheads.
But while it's not certain you'll make money on Alibaba, there are a few simple things you can do to increase your chances of success:
Get started with a free subscription. Before signing up as a Gold provider, sign up for a free membership so you can try out Alibaba's features. This allows you to get an idea of ​​how the platform works and the level of buyer demand before paying any money.
Cooperate with a Chinese manufacturer. Many products sold through Alibaba are made to order, so joining forces with a Chinese manufacturer could help increase profit margins and fulfill orders faster.
Market research. Research how other vendors are marketing and evaluating similar products. This will help you understand how to attract your target buyer and how to rate your items.
Look for buyers. Be proactive in generating new business. Instead of waiting for buyers to come to you, browse the latest buyer's inquiries and provide quotes to all potential customers.
Related article: The best websites to buy Chinese mobiles safely
Further Reading:
AliExpress, the complete guide
How to root and install TWRP recovery on LG K9
How to delete a Skype conversation
How to delete Instagram account
What is an .OBB file and how to use it