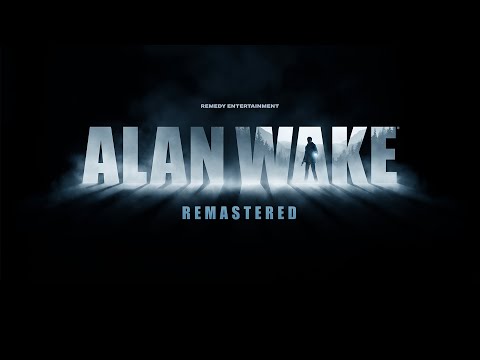 In a surprise move, Remedy Entertainment has made a shadow drop on Nintendo Switch in the past few hours. Waiting for the second chapter of the series developed by the Finnish studio, Alan Wake Remastered therefore also arrives on the portable console. The developers have spread the news via a trailer that shows the horror classic in action.
After a few scenes showing the arrival of Alan and Alice in the town of Bright Falls and the consequences of this journey, Remedy immediately shows its title framed inside the Japanese console before revealing the announcement: Alan Wake Remastered is available today on Nintendo Switch. That the title was in the works for the Nintendo home console is nothing new, however, the studio had not yet released any statements regarding a launch period. It therefore seems that fans will not have to wait long before returning to escape from the darkness of Bright Falls.
Also on Nintendo Switch, Alan Wake Remastered shows its revisited graphic sector and the polished cutscenes to bring this classic back in step with the times. For those who need a refresher, the title tells the story of the writer Alan Wake who, with his wife Alice, arrives in the town of Bright Falls in search of a less chaotic environment than New York to rediscover his inspiration. However, the city is surrounded by an aura of horror that will disrupt the lives of the couple forever.
Remedy Entertainment is also working on a sequel to its horror game, which we haven't heard from in a while. The latest update on the state of the works, in fact, dates back to about three months ago. While waiting for the second chapter, however, you can already enjoy Alan Wake Remastered (which you can also find on Amazon), available today also on Nintendo Switch.