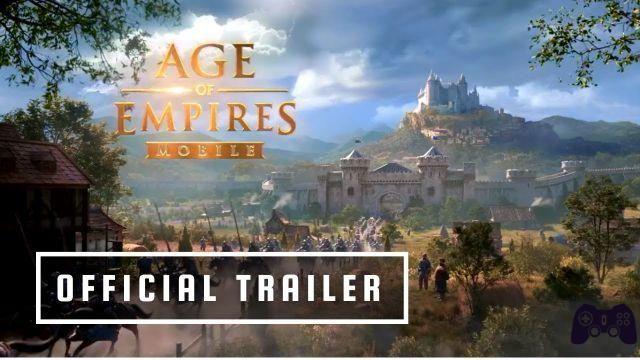 Through a recent trailer dedicated, Age of Empires Mobile has been officially announced. On the YouTube channel of the series, World's Edge has released the first images dedicated to the title, so as to allow fans to begin to build an idea about the project, still at the beginning of its journey for now.
Based on what we know so far, Age of Empires Mobile will be available on all devices (tablets and smartphones), both on iOS that of Android. This reveal trailer, although not too generous with details, still formalizes a job that fans have been waiting for for some time, with the necessary questions still awaiting answers, given that the details are still very few, contrary to general curiosity.
Starting from the images released we can still begin to get an idea about the aesthetics and especially the graphics, even if the yield of the latter will vary from device to device. The general attention to detail, present in these 24 seconds of footage, seems to bode well, even if we have not yet seen anything outside of a very short sequence that could mean anything. We don't even have a release date for it Age of Empires Mobile, and no gameplay details, even if it is easy to hypothesize a general simplification in the structure of a game, which in this case was born as a mobile, therefore incomparable to its previous chapters.
In these days, however, the Age of Empires saga has not stopped at this single announcement, also revealing Age of Empires 2 and 4 Definitive Edition (for Xbox One and Series X / S) and the remaster of Age of Mythology Retold and the arrival of the saga on Xbox. It seems that fans will still have a lot to play, experimenting with new projects even away from PC and console. We just have to wait for more details on Age of Empires Mobile.