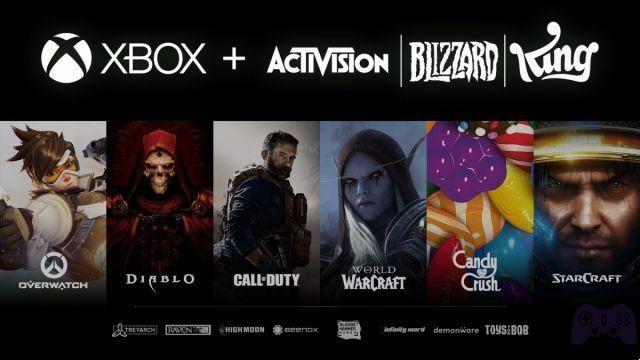 China said no to review Microsoft's acquisition of Activision soon. The news came in the last few hours, when the Chinese government expressly denied the Redmond giant the carrying out of the practice in a short time, as reported by Seeking Alpha and immediately after the announcement of the stop by Blizzard to renew the partnership with NetEase .
The process of the country's regulator will therefore not be shortened. China therefore undertook to thoroughly examine the question of the deal between the two companies, taking all the time necessary to evaluate the possible outcomes and decide whether or not to give the green light to the acquisition of Activision gives part of Microsoft. It is the exact same process that two other antitrusts are currently facing: the CMA, as far as the United Kingdom and the European Union are concerned. Both regulatory bodies have decided to postpone their decision on the acquisition and so will the Chinese government, which has effectively rejected the request to examine the files in a few days.
Ever since January, which is since Microsoft announced interest in taking over the Activision Blizzard group, everyone knew it was going to be really hard to convince the various antitrusts around the world. Unlike the old acquisitions, such as that of Zenimax, Microsoft is currently trying to absorb a real publisher, with several brands and development studios that have always published on multiple platforms, with all the doubts of the case, expressed in very convincing manner by the European Union.
(FYI) China said to Reject 'Simplified Filing' request for review of Microsoft's planned Activision deal
China's State Administration for Market Regulation said to have rejected the request, according to traders, who cited two separate reports.https://t.co/kX3oX0bGxK pic.twitter.com/zmnsEILHY2
— Idle Sloth (@IdleSloth84_) November 18, 2022
After this stop (the third in the autumn period, after the European and the British ones), now it will be up to the American antitrust to expose itself on the matter. The verdict of the FTC (Federal Trade Commission) should arrive towards the end of November 2022 and it is very likely that it will have a specific weight for all those called to analyze this acquisition, worth about 70 billion dollars.