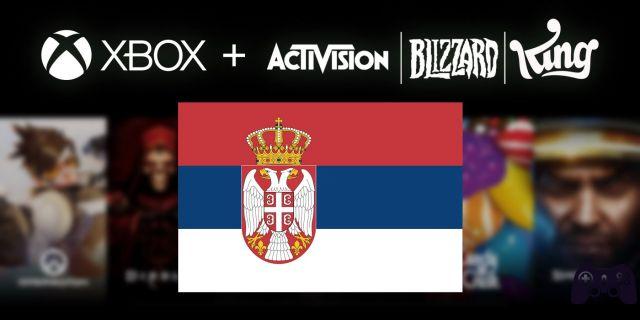 ---
There would be further steps forward for Microsoft's acquisition of Activision Blizzard. After the postponement of the decision by the CMA, the Chinese government and the European Union, according to Reuters the acquisition received the third approval after that of Brazil and Saudi Arabia. This is Serbia, with the regulatory body that would have given the ok (at least according to what was reported by the press agency) to the deal between the two US companies.
The news comes along with a new proposal that Microsoft is expected to deliver to the European Union to unlock the entire acquisition, or a deal to be offered by Sony, which would commit the Redmond giant to keep Call of Duty on PlayStation consoles for another ten years. This is a decidedly important step, which would resolve the knot of contention: the Japanese giant has in fact strongly opposed the acquisition because it does not want to lose the huge flow of money that the shooter owned by Activision Blizzard brings into its coffers .
In the past Phil Spencer had already exposed himself favorably in keeping Call of Duty on PlayStation consoles. However, no document has been signed in this regard, also because it is practically impossible to know if the franchise will still exist over the next few years and if it will have the same impact. The document could therefore "oblige" Microsoft to produce the game anyway, as well as to make it multiplatform.
At the moment the acquisition of Activision Blizzard by Microsoft is subject to investigations by various antitrusts, including the US one, or the FTC. It is not excluded that the acquisition will be successful, but at the moment any decision is postponed to 2023. In fact, next year will be the fundamental one to understand if the Redmond giant will be able to close what is certainly the most onerous deal in the history of this industry.
For more video game content, please subscribe to our YouTube channel.