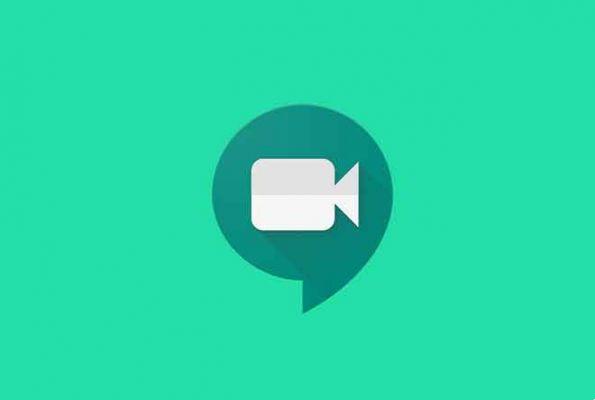 Google Meet was released partly in response to the global pandemic that forced everyone to stay at home and partly in response to Zoom's growing success. The service is new and quite reliable. However, there are times when users aren't allowed to join meetings on Google Meet, while others have said that Google Meet doesn't let you join the meeting even after clicking Join multiple times.
There are two situations here. The first is when Google Meet won't let you join a meeting, which means the error is at the end. The second is when Google Meet doesn't let you join the meeting even after clicking Join multiple times, which indicates that something is wrong.
Google Meet and Zoom: what are the differences?
1. Google Meet Restrictions
The free version of Google Meet allows up to 100 attendees. All attendees must have and signed in to a Google account (workspace or regular Gmail account). After joining, attendees who are not signed in to their Google account will be moved to a lobby where they will "ask" the organizer to allow them to join the meeting.
The participant will be able to register only after the host has approved the request and not otherwise. You might find it annoying, but Google has added it for security reasons so unwanted users can't bomb your meetings and ruin your day. The video call time limit for free Google Account users is set at 60 minutes.
2. Google Meet Requirements
You don't need a Google Chrome browser to use Meet, but Google still recommends it. However, there are some other requirements that you need to meet before attending a meeting. There are also some system (hardware) requirements that you should check and verify that your system meets them.
3. Google workspace and meeting link format
A Google Workspace (formerly G Suite) account is required to join a meeting hosted on a Workspace account. Users or attendees outside your organization can be invited to join the meeting, but only through a link.
Did you get a link to join a meeting? What kind of link is it?
meet.google.com/alphanumeric-code
meet.google.com/lookup/random
g.co/meet/nickname
The first meeting link is for those outside the workspace domain, while the remaining two will be based on whether the attendee is signed in to a Google account on the same domain. What kind of Google account do you have?
How to use EpocCam with Zoom, Skype, Microsoft Teams and Google Meet on Windows
4. Enter the correct meeting code
The safest way to join a Google Meet meeting is to click on a shared link. It may happen that you make spelling mistakes when entering the code. Of course, the easiest way is to copy and paste the code, especially if it's on a different device than the one you're using to join the meeting. Note that dashes are not necessary but make the code easier to read.
5. Different device
Some students using Chromebooks have found that they cannot join a Google Meet session using the Google Accounts provided by the school. Perhaps the school authorities have placed restrictions on the administration level. I would recommend trying your personal Google account or a spare one on a different device. It could be your personal smartphone, for example.
An indication of this is when you get the error "You are not authorized to attend this meeting".
6. Account permissions
Your Google account may not have received the necessary permissions to join the meeting. Again, this may also be true for the workplace. You will need to ask your administrator to make sure your computer and Google ID are authorized before you can join Google Meet meetings. If not, you'll see an error message stating that you can't join the meeting or that Google Meet isn't allowed to join the meeting. A way to test this theory is to try attending another meeting. You can do it?
How to mute everyone on Google Meet
7. Removed / Expelled from the meeting
As much as I avoided accepting it, this could be a possible reason. The organizer can remove (or kick) attendees from a meeting if needed, and when they try to join again, an error will be displayed. While we cannot comment on what happened, we suggest that you contact the host using other means such as Slack or WhatsApp.
Google notes that if an attendee is refused to join a meeting twice, they'll be blocked and won't be able to "knock" again. And if the attendee is kicked out, she can't even knock or rejoin the meeting.
8. Clear the cache
We've already covered how changing the device you're using to sign in can help resolve the Google Meet not allowed to join error. If you don't have access to another device, try clearing your browser cache if you're using a Chrome / Chromium-based browser and app cache if you're using an Android app.
Conclusion
Google did a commendable job of keeping Meet easy and simple to use, or it just got inspired by Zoom. Either way, Meet is a solid app and is quickly integrated into other Google apps like Gmail. Deep integration with other Google apps opens up a number of possibilities and shows Google's commitment and plans to the app. The sooner we get to know it, the better it will be for us users.
Further Reading:
How to use Google Meet without showing your face
Google Meet and Zoom: what are the differences?
2 methods to enable grid view in Google Meet on PC and mobile
Download, install and use Google Meet on PC (Windows and Mac)
How to make a video call from Messenger Rooms via WhatsApp