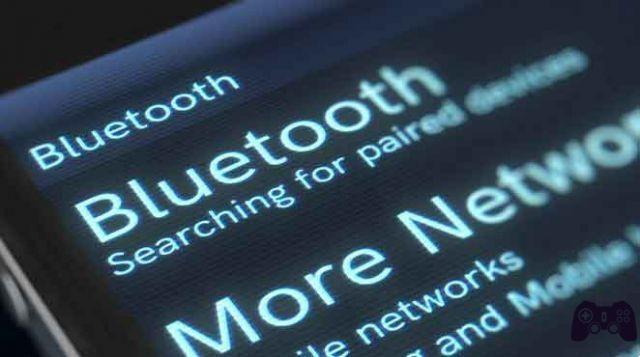 Have you tried to pair a Bluetooth device to your Android phone and are having difficulty? Like you, we too have often wondered why a simple pairing of devices leaves us upset. That's why we've compiled six (6) troubleshooting solutions to help you fix the problem. Follow the instructions carefully and you should have your Bluetooth device connected in no time.
Before changing device settings or other complex solutions, you need to perform some vital preliminary checks. Especially on the Bluetooth device. First of all, does the device have sufficient battery power? Do some Bluetooth accessories have low power or do not reach a certain battery charge?
If the device is not battery powered, make sure it is properly connected to a power source. You also need to check that the device is set to pairing mode and that no other devices are connected to it. If the problem persists after running these checks, here are a few other things you might try.
How to connect Bluetooth headphones to any device
1. Turn Bluetooth back on
This should be your first point of reference whenever you fail to pair Bluetooth devices to your Android phone or tablet. Turn off the Bluetooth, turn it back on after a few seconds and try the pairing process again.
2. Forget the device
If you have previously paired and used the Bluetooth device, but suddenly it refuses to connect to the Android smartphone after some time, forgetting the device might help.
This involves deleting the Bluetooth device from the smartphone's Bluetooth connection memory and reconnecting from scratch.
Step 1: launch the Device Settings menu and select Connected Devices.
NOTE: Depending on the make and model of your device, this option may be labeled as Bluetooth, Bluetooth Settings, or other similar variants.
Step 2: In the 'Previously Connected Devices' section, tap the gear icon next to the affected Bluetooth device.
If you don't find the device in the list, tap the View All drop-down arrow and click the gear icon on the device you want to forget.
Step 3: On the device details page, click the Delete icon and select Delete Device in the confirmation prompt.
Now, go back to the Bluetooth settings page (see step 1) and tap "Pair new device" to reconnect the Bluetooth device. By the way, put the Bluetooth device into pairing mode. And if you're asked to confirm or enter a pairing confirmation code, click Pair or OK.
3. Restart your device
This applies to both devices in question. Turn off and on the Android device and the Bluetooth device. If you still can't pair both devices when they turn back on, try resetting the Bluetooth device.
4. Reset the Bluetooth device
Due to a distinction in design, functionality and types, the process of resetting Bluetooth devices can vary. To reset some Bluetooth devices, you should hold down the power button for a few seconds. Others may require you to hold down the power and volume buttons at the same time. It is highly recommended that you consult your device's instruction manual or visit the product website for accurate instructions.
If your Android smartphone still does not establish a connection with the Bluetooth device you just reset or with any other Bluetooth device, you should reset its network settings.
5. Reset your network settings
It is recommended that you perform a network settings reset when your phone does not connect to any Bluetooth device, but other devices do. All Bluetooth connections, devices and configurations will be deleted from the device when you reset the network settings. This also applies to other network related protocols such as Wi-Fi, cellular connections, VPN, etc. Learn more about resetting network settings on Android.
Step 1: Launch the Device Settings app and select System.
Step 2: Then, tap on the Advanced drop-down button and select Recovery options.
Step 3: select "Reset Wi-Fi, mobile device and Bluetooth".
Step 4: Tap the Reset Settings button.
Step 5: enter your phone passcode / password / PIN / pattern and click Reset settings to proceed.
6. Update device
Android updates have a history of ruining some device features. And you know what they say about history repeating itself. If you have recently updated your Android device or it is running on an older version of Android, a Bluetooth bug could be responsible for this glitch. Interestingly, these bugs can be eliminated by installing a new bug-free update.
So, if none of the above recommended solutions fix the problem, try updating your device to the latest Android version. Go to Settings> System> Advanced> System Update and click the "Check for Updates" button.
Fill the gap
Proximity also plays an important role in Bluetooth connectivity. When pairing a Bluetooth device with your Android smartphone, make sure the distance between both devices is no more than 5-10 meters or the recommended connection range specified by the device manufacturer. And if the Bluetooth device still does not connect to the Android phone or iPhone or other devices, there is a high probability of hardware damage. Contact the customer center or visit the store to repair or replace the product.
Further Reading:
Phone does not connect to WiFi, 8 solutions
How to connect a Bluetooth speaker to a computer
Bluetooth not working in Windows 10, how to fix
Problems with the Bluetooth connection of Samsung Galaxy A40
Problems with the Bluetooth connection of Samsung Galaxy A20