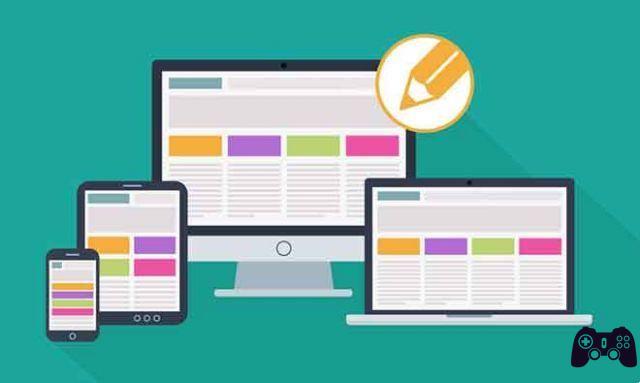 Most tools like Microsoft Word or Excel allow you to easily create PDFs from a Word document or spreadsheet. Everything changes when it comes to editing PDF files. Because the same tool that helped you create one proves useless when you need to fill out a PDF. Thankfully, there are many online PDF editors that make editing very easy. So, we just have to move on.
4 ways to convert PDF to Word
1. Edit PDF for free online via DocFly
DocFly is a well-rounded tool that combines a number of editing tools such as text eraser and highlighter, adds text, images and signatures, and the ability to move text from one part of the document to another.
In addition to the usual editing methods, it also boasts a fantastic merge tool and a PDF to Word or image converter. To use this PDF editor, all you need to do is upload your document and choose the appropriate editing method. DocFly is free, however it is limited to 3 documents per month. So if you only need to edit a few documents, this is the perfect tool.
How to scan multiple pages into one PD file
2. How to edit PDF files for free with PDFZorro
PDFZorro is another good alternative. Its compatibility is fantastic as it is compatible with all major platforms including smartphones. It is fast, secure, and provides an easy way to edit PDF files.
Speaking of editing techniques, it allows you to add pages and text, write freehand or export PDF to Word or Excel file. Furthermore, it also allows you to add a couple of pages or letters between existing pages.
The 5 best PDF editors for Mac
3. Program to edit PDF online for free via PDFescape
PDFescape offers a unique solution to add sticky notes and annotations to PDF files. However, the real power of this tool lies in its page editing tools. Users will be able to blank an area of ​​any page, crop or insert any form of HTML fields such as checkboxes, radio buttons, etc.
If in case, the document is a little sensitive, you can always protect it with a password. The only drawback is that PDFs should be less than 10MB or less than 100 pages.
How to password protect PDFs on Mac, Windows and the web
4. Correct PDF via FormSwift
FormSwift not only lets you edit existing documents, it also lets you create PDFs online. And it's not just a simple PDF, you can have your choice of templates from its huge library. To date, FormSwift has helped create over 16 million documents worldwide.
Its best feature is the signature panel which allows you to type, draw or upload signatures, whichever is the easiest and most convenient way for you.
Also, while editing, users can insert text, images, check marks and then save and update or email the document at any time.
5. The best online PDF editor: Sejda
Sejda is the mother of all online PDF editing tools. If you're ready for serious PDF work, her huge library of features is sure to make you smile.
Whether it's rearranging pages in a PDF, splitting PDF or converting PDF to any format, this amazing tool takes care of your work. Furthermore, the editing process is very fast. Sejda also offers a desktop version for small businesses.
How to translate PDF in all ways
In conclusion
These five tools should help you get most PDF editing jobs done. However, if you need to edit PDF files frequently, a desktop tool will help you do that better. So which free online PDF editor do you use for editing your files?
Further Reading:
How to change video speed online
Improve blurry photos online, the best sites
4 ways to convert PDF to Word
6 Best Ways to Change User Account Name in Windows 10
How to convert a PDF to PowerPoint