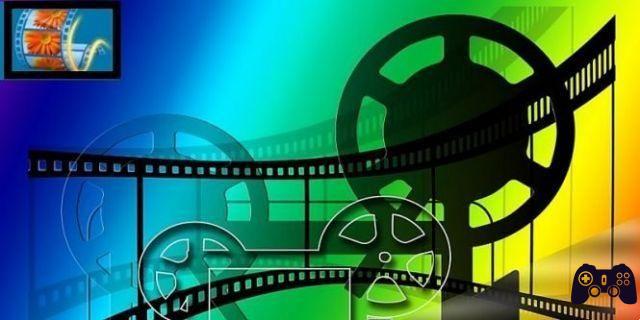 Many of us have fond memories of Windows Movie Maker and even more so now, after Microsoft permanently blocked it. This may not have been a good idea as Movie Maker was one of the easiest video editing tools to work with. However, we must move forward. If you feel that creating a professional video doesn't have to consume a lot of time or money, this is a handy list of alternatives to Windows Movie Maker.
The best free video editing software for Windows
1. Microsoft Photos
This is what Microsoft has replaced with Windows Movie Maker, so it's worth a try. While this standard app is generally used to create photo galleries, a hidden video editing feature is its strong point. You can easily locate the app on a Windows 10 system and create automatic or customized videos.
While the photos look like Movie Maker with 3D motion and effects, it's mostly new software. There is no "split" function but a "trim" function which must be dragged manually. Unlike Movie Maker, photos are very merciful on your system.
Even if you work with heavy video files, you will not feel any impact on the system. Microsoft Photos is certainly good software, but it may be too early to think of it as a Movie Maker replacement.
2. Videoproc
Videoproc is another simple video processing software that does its job perfectly. You have a 30-day trial and a lifetime license, which is worth using because you can edit your videos without any hassle. There are few menu items to remember and the absence of full functions can be a blessing due to the short learning curve.
The software follows a tabbed format that makes it easy to achieve all the routine video editing tasks you enjoyed with Movie Maker. While there aren't many advanced effects or features, it does exactly what you need to do.
How to delete audio from video on Android and iPhone
3. Avidemux
Avidemux is an excellent video editing tool that remains absolutely free. It has been popular for many years, and similar to Movie Maker, it remains very easy to use. The timeline will remind you of the Movie Maker timeline, which is a huge bonus. You can also manually select timeline numbers for an editing action.
The best thing about Avidemux is that you can control MPEG, DVD, AVI or MP4 based video output. All basic editing functions are supported, including trimming, filtering and encoding. The number of operations to remember is three. You can zoom and resize the videos to your liking.
4. Kdenlive
Although it is Linux software, Kdenlive is also available for Windows. Completely free and open source, it looks like advanced video editing software, but you don't need to learn much. You can perform multitrack video editing and organize your workflow smoothly.
You can further monitor audio levels with histograms and waveforms, which are generally found in advanced software such as Adobe Premier Pro.
5. Lightworks
If more features and a full professional suite is what you're after, Lightworks doesn't disappoint. While it's not a straightforward tool, it's easier to use than Adobe family products which have the unfortunate reputation of doubling down as malware agents.
With Lightworks, you will be in good company as this software has been used by many famous Hollywood productions, including "The Wolf of Wall Street", "Notting Hill", "Braveheart" and "The Departed".
While a little pricey, with a lifetime license costing $ 437, the product offers tremendous value thanks to its range of features.
In summary
With the right tool, video editing won't be a difficult task. However, by selecting one or two of these tools described above, you will develop your skills further and never look back. I can ask you a question: Do you know someone who still lacks Internet Explorer?
What tools do you plan to use for… simple video editing needs?
Everything you need to know to choose a video card
Further Reading:
How to rotate videos with VLC
How to download and install Movie Maker for free in Windows 10
How to make videos with photos and music for free
Top 5 SwiftKey Alternatives for Android You Should Try
The best alternatives to AirPods