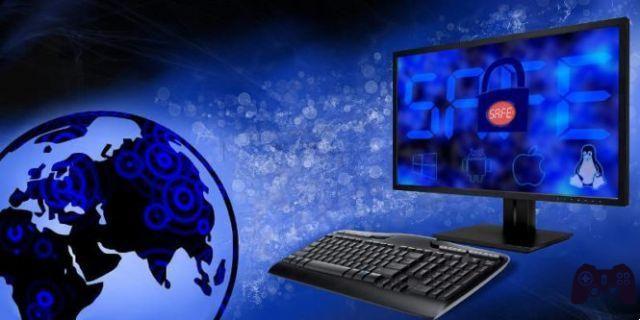 for managing files and folders in Linux there are different file managers available. The file manager is perhaps the area of ​​the operating system that we use the most. If we work with Windows, Windows Explorer is the main ally for navigating our folders, although there are also other alternatives. For its part in Linux, thanks to the amount of versions available, there are dozens of software to manage files and in this sense, today we will introduce you 5 file manager for Linux you should try.
Nautilus
He is the native administrator of the Gnome environment. While it's called Gnome Files right now, Nautilus is an institution when it comes to file managers. Its interface is very well taken care of and is quite intuitive, as well as having all the basic functions and also advanced configurations for managing files. Another of its features is the ability to improve through plugins, to give it many more functions. Download it from here.
Dolphin – File Manager
It is the namesake of Nautilus in KDE environments. Its distinctive features go through the ability to customize to your liking, navigate between tabs, split window view and the ability to use docks. Furthermore, this file manager supports browsing through local and remote files. On the other hand, like Nautilus, Dolphin supports plugins to enhance its functions. Download it from this link.
Thunar
Thunar is the file manager that incorporates the Xfce desktop environment. It is a super light file manager, which brings with it a fairly simple but clean interface, also very fast. These features make it ideal for use on older, low-resource computers. If you need additional functions, you can add them via plugins. It is available at this link.
Nemo
Nemo is a derivative of Nautilus and its main attraction is the incorporation of all the functions of version 3.4 that were removed in 3.6. In this sense, you will have at your disposal the combinations of icons of Nautilus 3.4, the compact view and dozens of functions that you will not find in the latest version of the Gnome desktop. Download it from this link.
PCManFM
PCManFM comes with the mission to be the main alternative and the replacement of the main ones File Manager per Ubuntu like Nautilus and Dolphin. Its features include the ability to: drag and drop, flip through tabs, view thumbnails and remote browsing. In addition, it integrates a series of advanced options with which you can customize its operations. If you want to download it, follow this link.
Further Reading:
Recover unsaved Word documents, 6 solutions
How to delete a file or directory in Linux
Download, install and use Microsoft Teams on Linux
How to add Dropbox in Chromebook File Manager
Install TWRP Recovery and Root LG G7 ThinQ