The best 4K OLED TVs for gaming or, more simply, the best TVs for gaming. Admit it: in this period that has seen the arrival of new consoles and high-performance NVIDIA cards, you usually type phrases like this on the main browsers, because you plan to change your TV so as to make the most of the new hardware. However, making this choice is never easy, and in recent months, with some dedicated guides, we have done everything possible to direct you to the right product, the most suitable for your needs. That said, let's see which are the best 4K OLED TVs for playing, therefore ready for the new consoles and the most performing gaming computers. If you are not interested in OLED technology, the suggestion is to consult this article, in which it is possible to find other televisions suitable for new generation gaming.
The best 4K OLED TVs for gaming
lg c2
Sony A95K
Sony A80K
Philips 806
Panasonic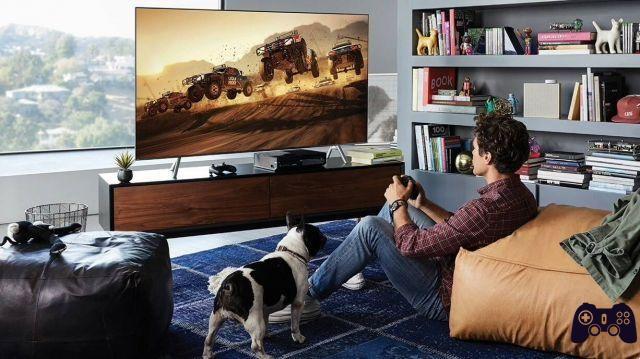 lg c2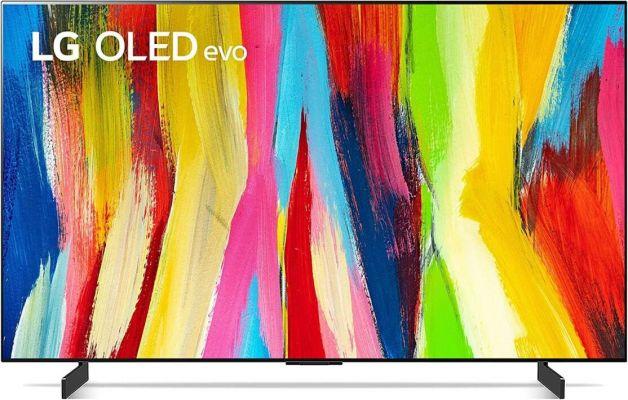 We have reiterated it several times in our guides dedicated to the best Gaming TVs, and even here we can only repeat ourselves: to date, budget permitting, the best solution for gaming is an LG OLED, panels completely focused on HDMI 2.1 features and also recommended for watching Movies and TV Series.
Let's start by telling you that you can find it in various sizes, this year also 42", which is the smallest, up to 83" (obviously the price varies depending on the size). As for the characteristics, however, we have 48 Gbps of bandwidth available, no longer 40 as in the C1 version, which however did not represent a problem at all, since Xbox Series X manages a maximum of 40 Gbps, therefore perfectly in line, while PlayStation 5 is limited to only 32 Gbps. In any case, for both sides, the bandwidth will be more than sufficient to handle RGB, 4K, HDR signals. A little different speech for il 4K a 120Hz, that forces PlayStation 5 to lower the color format to YUV 422, unlike what happens with the flagship console from Microsoft.
Band aside, the panel supports VRR, eliminating any form of tearing and better managing variable frame rates, and ALLM, i.e. the automatic switch to game mode, so as to minimize the response time, which we point out to be less than 10ms. What to say? A truly exceptional proposition, complete with everything you need to enjoy the new consoles and high-end PC configurations to the fullest. In fact, it even offers a Dolby Vision gaming mode that goes up to 120Hz without sacrificing any technology or function. It really can't get better than this.
See on Amazon
See on eBay
Sony A95K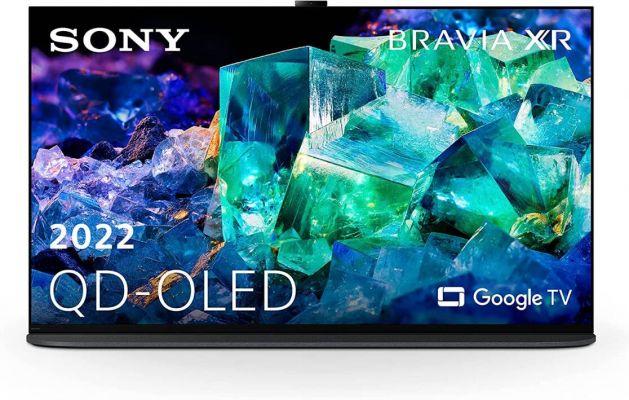 The best Sony OLED to support 120Hz and all the features related to HDMI 2.1, this TV will make many happy in case you are looking for a very high-end OLED.
In fact, we point out the presence of many HDR formats and a very high peak brightness for an OLED, which makes this model one of the brightest and most effective in terms of HDR image rendering. The only drawback, which unfortunately also afflicts the company's LED TVs, such as the X90J, is the fact that it is not possible to view Dolby Vision and 4K 120Hz sources at the same time, since the TV has two distinct HDMI formats, which you will have to change if necessary. connect this panel to Xbox Series X, just to give an example, since it is the only console with full Dolby support, unlike PlayStation 5. An all in all marginal problem, considering that the regular format works in 4K, HDR 10 and 120Hz; since there is not even a gaming mode specifically designed to play in Dolby Vision, you can easily do without it. Having said that, we are talking about a model that comes with exceptional color adjustment, and which makes the most of every single potential of PS5, without even disdaining Xbox Series X, Dolby Vision aside.
See on eBay
Sony A80K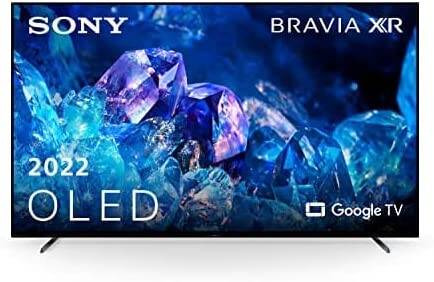 All Sony 2022 televisions, the XR series to be clear, benefit from anearly complete optimization with PlayStation 5. Basically, once connected to the TV, the console will automatically optimize all gaming settings and calibrate HDR for you, performing a calibration from the system settings. In short, maximum performance and zero stress with video settings.
In addition to this, we remind you that we are talking about a model OLED, therefore characterized by a premium and ultra slim design and one essentially infinite contrast, capable of giving breathtaking views with the best video games on the market. Furthermore, even in this case, 4K to 120Hz, as well as full support for HDMI 2.1 features, ie VRR e GENERAL. The Free-Sync and G-Sync standards are missing, and a dolby vision mode built around gaming, but being a TV mainly tailored to the specifications of PlayStation 5you won't miss it.
See on Amazon
See on eBay
Philips 806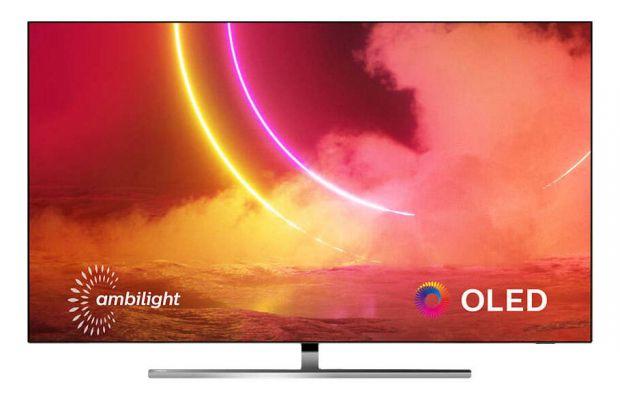 Philips is also able to have its say in the world of OLED TVs, and demonstrates it with the excellent 806, a 4K HDR model which, despite renouncing features such as ALLM or VRR, certainly doesn't get reproached in terms of image quality. Also, it is equipped with a 120Hz panel, really great for new consoles.
Also in this case the available sizes are different, even if, at least for the moment, the 65″ one is the most popular. We also report support for the most common HDR standards, from HDR 10 which is more popular for video games to Dolby Vision, ideal for TV series and movies. The design is also very nice, just like the ambient light technology, which makes the images even brighter.
See on Amazon
See on eBay
Panasonic TX-48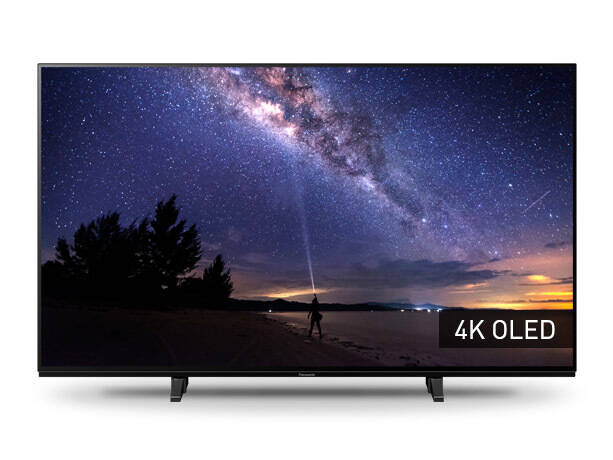 Finally, we close with Panasonic, in particular with the 48″ TX model, a very competitive diagonal which could attract many gamers, mostly PC and with a typical desktop setup. If you are solid connoisseurs of the most popular television brands you will surely have heard of Panasonic, absolute guarantee as regards color fidelity, factory calibration and watching movies and TV series, for some time also in the world of gaming, as this model demonstrates. The TV in question, in fact, is an HDMI 2.1 model, that is to say ready for the current consoles, since it comes with the most important features, among which a 120Hz panel stands out, fast and perfect for gamers.
The most important HDR standards are not missing either, and even the audio, although not perfect, is able to have its say, with clear and crystalline sounds. All in all, a model to keep in mind.
See on Amazon
See on eBay

4K OLED TV for gaming: the most important features
The traditional setup for the vast majority of console players, the most common and appreciated. Sofa-TV has always been a winning combination, even for the current Xbox Series and PlayStation 5, which indeed find excellent partners in the latest generation TVs. Between HDMI 2.1, VRR, ALLM and 120Hz specifications, the major TV manufacturers are doing everything possible to satisfy the wishes of the players, as demonstrated by all the models we have selected in this guide. Let's find out all these features in detail!
HDMI 2.0 or 2.1?
Since the consoles fully support the new HDMI 2.1 formats, our advice is to focus on televisions with this feature, unless you necessarily have to compromise because of the budget. HDMI 2.1, in fact, allows you to enjoy 4K images at 120Hz with chroma 444, i.e. the best of the best in terms of color rendition and image fluidity. Then there are also other features such as ALLM and VRR, which drastically reduce input lag and screen tearing. The former allows the TV to launch game mode automatically when necessary, so as to satisfy even the laziest users, those who, once the television has been removed from the packaging, do nothing but connect it to the power socket, without worrying about the various video settings. The second, however, the VRR, is a very useful technology for all those titles that do not have a stable frame rate. In essence, what happens is a synchronization between refresh rate and in-game frame rate, so as to avoid artifacts such as tearing or drastic drops in frame rate.
Input lag e HDR
Once you decide on the HDMI format, it's time to choose a panel that also has low input lag (fortunately, today, quite reduced even on TV) and that it supports the most common HDR formats. The most common in the gaming field is HDR10; in the background, but it is completely in an experimental phase and concerns exclusively Xbox, the Dolby Vision. The latter is very rare to find, especially associated with gaming. Sony televisions, for example, fully support it, but only for watching movies and TV series; to date, the only TV manufacturer truly ready for gaming in Dolby Vision is LG, which has developed a mode designed for gaming that even supports VRR and Free-Sync simultaneously, truly the best of the best.
HGiG, what is it and why is it important?
Well, make a clarification: to date the HDR experience in gaming is a bit dirty, in the sense that there is not a good collaboration between screen, console and software. That is why, for some years now, it has been launched HGiG, born from the union of all the best known TV manufacturers to solve these problems. Only in this way, in fact, will you obtain excellent communication between the devices, and it will not be necessary to manually calibrate HDR on each individual video game. However, these conditions must be respected by both sides: for all this to really happen, not only the TV must support HGiG, but also the games must be designed by the developers to accompany this standard. To date, there are not many video games supported, just like TVs, among which the presence of LG stands out, once again impeccable in the gaming field.
Audio and minimal design
We know it: focusing on audio too may seem silly, given the increasingly widespread habit of adding a good audio system to your television. However, if you really don't feel like spending more money on a good soundbar, we recommend that you consider Sony TVs, which have always been characterized by respectable acoustic performance, including all the most common formats, starting with DD and Dolby Atmos. As for the design, however, the goal is to focus on a super minimal design, so as to camouflage everything and give ample prominence to your PlayStation 5 and Xbox Series X.
Why is an OLED screen the ideal choice?
Excellence in television, to date, is represented by OLEDs, a type of panel that manages each pixel independently and reaches a level of black rendering that is simply incomparable to other technologies (including LEDs with support for local-dimming and mini-LEDs). These models are mostly widespread in the cinematographic field, therefore suggested for films and TV series, but in the last period they have also taken hold in the gaming field, although due to a known problem called burn-in, some are quite alarmed and prefer to opt for an LED or QLED (our guide here). However, having overcome this fear, which can be easily overcome by periodically refreshing the pixels and activating the inactivity settings to turn the screen off when no input is typed, it will be difficult to go back: once you find yourself in front of such detailed and profound images, you will be sure you have made the right choice.
Price
Granted that it is, it is fair to reiterate it: in this article you will certainly not find televisions devoted to saving, with very affordable prices and suitable for everyone. However, thanks to the arrival of new models of different sizes, taking home an OLED complete with all gaming features for less than €900 is by no means a utopia. In fact, just to give an example, the OLED C1 series, now that LG has launched the new C2 series, has significantly more affordable costs, and the 48″ version, the smallest of the C1 series, has a cost that is around around €850. An extraordinary price, considering all the technologies offered. Alternatively, those who are always looking for the best of the best, the latest TV, will always be satisfied: both with Sony's A80K or A90K series, and with LG's new C2, fall well, and you'll take home a perfect TV for entertainment and able to fully express the potential of current consoles.