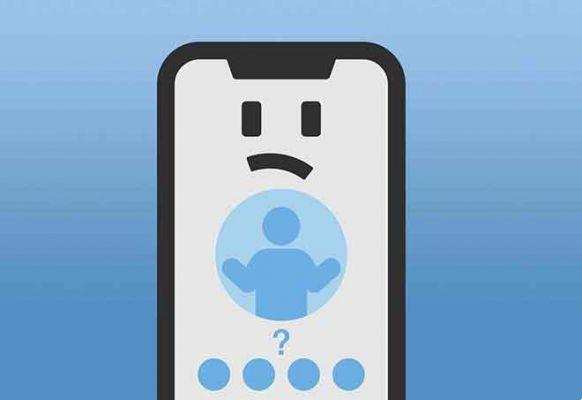 Imagine this: your iPhone rings and, based on the caller ID on the screen, Carmen, a co-worker, is the caller. But in the strangest turn of events, the voice you hear when you answer the phone is that of Daniele, your cousin who lives in another country. Spend the next 2 minutes basking in total confusion and asking questions. You've saved both contact details correctly and Daniele doesn't even have Carmen's phone (or number). So what exactly is going on? Well, it's just your iPhone showing the wrong caller ID.
If not fixed as soon as possible, this problem can wreak havoc or get you in unexplained and embarrassing trouble. This contact switching error or incorrect caller ID is mainly caused by a bug affecting (app on) iPhone running iOS 14. Refer to the solutions in the following section to fix the problem.
1. Restart iPhone
As reported by some affected iPhone users, a simple restart of the device could fix this glitch.
If you're using an iPhone with Face ID or one without the Home button, tap and hold the side button and one of the volume buttons for about 2 seconds. Move the power off slider to the right to turn off the device. Wait about a minute and turn your iPhone back on: Press and hold the side button until the Apple logo appears on the screen.
For iPhones with a Home button, press and hold the side button and drag the power off slider to the right. Restart your device by holding down the side button until the Apple logo appears. Ask someone to call your iPhone and check if the problem is solved.
Despite the effectiveness of this method for some users, others report that it is only a temporary solution. This leads us to believe that the problem could be caused by a rogue app that is incompatible with your phone's operating system. More specifically, iOS 14. Try the next troubleshooting solution if your iPhone still shows the wrong caller ID after performing a device restart.
2. Update the app
As with several users in Apple's support communities, this problem with iPhone showing wrong caller ID often occurs after making voice or video calls on third party messaging apps from the news we gathered.
WhatsApp, Zoom, and LINE are the most commonly reported apps to cause this problem. Now, there is a chance that these apps still need to be fully compatible with your iPhone's operating system, thus mistakenly tagging your iPhone contacts during calls.
To fix this, go to the Updates section of the App Store and update all the voice and video calling apps on your iPhone.
Launch the App Store and tap the profile icon in the top right corner.
Scroll to the Available Updates section and tap the Update button next to the affected apps.
If the apps don't have any update available that fixes the bug or the incorrect caller ID problem persists after updating the apps, then move on to the next method.
3. Reset iPhone settings
This is another solution that we have found to effectively fix responsible errors of your iPhone showing wrong caller ID. Resetting your iPhone settings will not erase your personal data, accounts or media files (photos and videos).
Rather, the main configurations of the device such as network settings, keyboard preferences, privacy and location settings, etc. They will be reset to factory defaults.
Your apps are safe too; none will be removed or uninstalled. You can read more about what happens when you reset your iPhone before proceeding.
Launch the iPhone settings menu and select General.
Scroll to the bottom of the page and tap Reset.
Then select "Reset all settings".
Enter your iPhone passcode and tap "Reset All Settings" in the prompt.
If the problem persists after resetting your iPhone and trying all the other troubleshooting solutions highlighted above, we recommend that you update your iPhone.
4. Update iOS
As mentioned above, this problem is (currently) peculiar to some users running the first version of iOS 14 on their iPhones. Fortunately, an updated version of the affected operating system (iOS 14.0.1) is available to all users globally. To update your device's operating system, launch the Settings menu, go to General> Software Update and tap "Download and Install".
Conclusion
If everything you've tried has proved ineffective on your iPhone, you may have to wait until Apple rolls out another stable update that (permanently) fixes the error. And since this is a relatively new bug that primarily affects iOS 14 devices, it may take some time to find a fix.
For our part, we will continue to do more research and update this article with more solutions that work for all iPhone users. Leave a comment below if you need help regarding the iPhone incorrect caller ID error or if you have a suggestion.
Further Reading:
How to restore your iPhone without losing data
How to block phone number on iPhone
Why can't I call with iPhone? 8 ways to solve
7 solutions for when iPhone doesn't display incoming calls
8 solutions for when missed call notification doesn't show up on Android