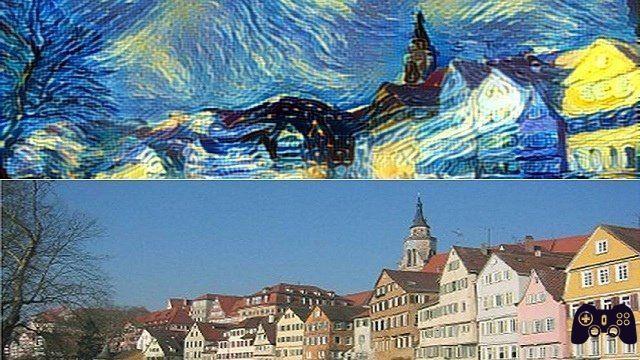 4 free apps to convert photos to paintings. when Instagram made its debut in our lives, the fashion of photographic filters has taken control of our photographs: now each shot is subjected to a graphic work that can give it (and give us) unique emotions.
4 free apps to convert photos to paintings
But this craze has had very little time to expand and give life to applications designed specifically for this purpose, to the point of turning our photographs into true works of art. If your Facebook diary that is flooded with these photos and you want to try editing your photos too, here it is 4 free apps to turn photos into paintings.
Prisma
Prisma it is absolutely the best for apps to apply artistic filters to your photos. And it is very likely that you already know this, considering that most of the shots edited and uploaded by your friends on social networks are made with this app.
The reason? In addition to providing exceptional quality photo filters, Prisma is very easy to use and has features you won't find in any other app for turning photos into paintings.
But how does it work? To get a masterpiece you just have to take a picture, apply the desired filter, check the preview result and possibly change the filter level from 1 to 100. The app is free for iPhone e Android.
Pikazo
Before the advent of Prisma, Pikazo was the most used app to turn photos into paintings. And even today this application makes its figure, relying on a much more solid experience than Prisma. In addition, there are still many users who prefer Pikazo, due to a unique feature: the ability to create your own photo filter.
How does Pikazo work? After taking the photo, you can apply one of the filters in the gallery, create your own or launch the Internet to search for filters created by other users. The main flaw of this application is the speed: it takes about 20 seconds to apply the filter to your photo, Pikazo is able to lose up to 10 minutes, which makes it quite frustrating at times. Free for both iPhone that for Android.
DREAMScope
Who said that photos can only be transformed into paintings from a mobile or tablet? Leveraging DREAMScope, in fact, you can get better results without spending a single second of your time, just by clicking on this on the web.
DREAMScope is, in fact, a web app that uses the same generator as DeepStyle, that is, it can count on an infinite quantity of excellent filters, almost equal to the styles present on Prisma. But the real gem of DREAMScope is that you can apply filters without compressing the image - an operation that smartphone apps, on the other hand, do.
This means that you can count on a painting in HD, keeping the resolution of the original photo: the ideal solution for those who want to print these creations and hang them in the living room or bedroom or give them away.
DeepArt
Also DeepArt is a web app created to turn online photos into paintings. This app is also full of fascinating and original effects, and is able to offer wonderful results even with less artistic and less invasive filters.
DeepArt allows you to create custom filters, perhaps taking a cue from those created by other users in its community. In other words, we could say that this web application is a kind of middle ground between DREAMScope and Pikazo.
Get to know others free applications to convert photos to paintings? Write us in the comments, we will be happy to include them in this article.
Further Reading:
The best applications to convert your photos into drawings
Delete unwanted objects from photos on Android
Top 3 Ways to Convert HEIC to JPG on Mac
4 ways to convert PDF to PNG on iPhone
How to remove the background with Paint 3D