Stop! Put down clubs and pitchforks and follow the reasoning, which obviously arose following the release of Gotham Knights and A Plague Tale: Requiem. The two video games in question, developed respectively by WB Games Montréal and Asobo Studio, have raised a huge fuss due to the fact that, once landed on current generation consoles, the public soon discovered the existence of a very bad cap at 30fps, which prevents the two productions from traveling at high frame rates. And it is precisely from this indignation raised on the web that I would start, since I find it completely unjustified and even out of place: who ever wrote it in black and white that video games of this generation must necessarily offer users the possibility to choose between multiple rendering modes, usually divided into "Quality Mode" and "Performance Mode"? I'll tell you: nobody. So, if you've stopped stamping your feet and thinking you have a PlayStation 5 equipped with an NVIDIA 4090 card, let's get serious about the debate.
It's all about design
Well yes, the title of the paragraph alone could already be enough to explain everything, to clarify the fact that to shout about 60fps or higher as if it were a standard not to be violated, is a huge nonsense. Each video game is conceived in a different way, worked with rarely comparable development times and setting its own challenges and objectives. In the specific case of A Plague Tale: Requiem (our review by Mario Petillo), a story-driven adventure that above all wants to tell a story and stage it within inspired and detailed locations, could not in any way afford to not comply with certain quality standards; not imposed by the market, by the consoles in which they arrive or by their manufacturers, mind you, but by its very design.
The first hours of a video game are usually nothing more than an explicit declaration of intent towards the player. Starting A Plague Tale: Requiem, I couldn't help but notice that the team's intentions were, in this case, all focused on making the player notice the incredible aesthetic and technical achievements of the production. This can be understood from the pace chosen for the first few bars of the game, from the scenarios, from the enormous depth of field, and so on. As if that weren't enough, we don't have time to read the title of the game on the screen and we are immediately transported to another section that has more or less the same objectives: to amaze with an exaggerated amount of details, putting a polygonal count on the screen not indifferent even for the most performing video cards, let alone for the consoles. Such beauty arrives on our displays, at least as regards Xbox Series X and PlayStation 5, with a native resolution of 2560x1440p and a frame rate that wants to remain anchored to 30 frames.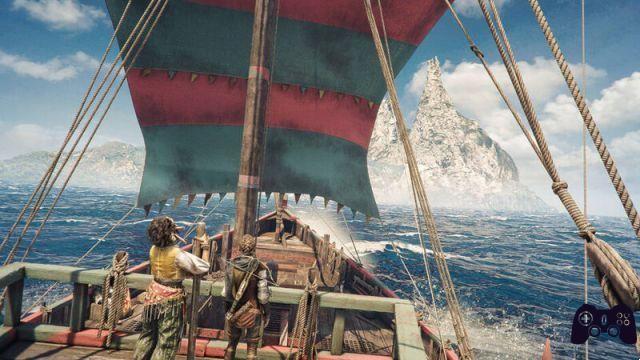 Ever since high definition arrived, and I'm referring to 4K screens (our guide to the best TVs for gaming) and impressive diagonals, playing too much with resolution and using it as the main compromise is no longer always a winning idea, since the developers may be going to betray the same strictly pursued goals for game design. That's why A Plague Tale: Requiem doesn't feature a high frame rate mode; not because the PlayStation 5 and the two Xbox Series consoles wouldn't be capable of it, but because to achieve them one would have to compromise too much with resolution, and maybe not even tread the hand on detailed and soft shadows, on the polygonal count and on the definition of textures. So it's not impossible, but it could, in some cases, betray the very idea behind the game (which, as mentioned, can be based on the technical and aesthetic impact) and force the team to work for another dozen weeks.
It is in fact more than likely that, in a couple of months, a performance mode will appear in the menus of A Plague Tale: Requiem, but only to appease spirits and satisfy a consumer who, for better or for worse, even when he misinterprets the very intentions of the game he is going to buy, has supported the team and the production.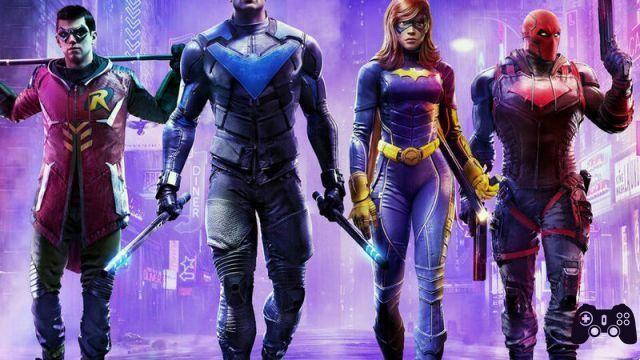 Gotham Knights: A more extreme and questionable case
"I know many of you are wondering about the availability of a performance mode in Gotham Knights for consoles. Because of the type of features we have in our game, like the co-op experience and a very detailed open world, it's not something as simple as lowering the resolution to get more FPS»
Explained thus, the producer Fleur Marty, the difficulties and choices that the development team faced, however, inserting itself - in my opinion - in a much grayer territory and open to different interpretations. On the second point, although in my eyes Gotham Knights (our review by Ecleto Mucciacciuoli) does not make you cry out for a miracle, the explanation could once again be found in some design choices related to the experience you want to offer to the players, which does not in any way want to give up some technical specifications. The first point is the most problematic. In fact, it is at least difficult to think that the presence of a cooperative mode can somehow plug the wings of the project, thus preventing the addition of a higher frame rate.
Furthermore, there was no lack of accusations against the little girl from the Xbox house, the S Series that has been thrilling several thousand people since its launch. From my point of view, rather than representing a real problem related to the development of next-gen experiences, Series S is nothing more than a huge weight on the shoulders of developers, who can release their games on Xbox hardware, but they have to spend resources and energy to optimize everything at best; situation that saw the release of certain patches (think of Cyberpunk 60's 2077fps) arrive several months after launch. Ultimately, therefore, the Gotham Knights case appears more moot.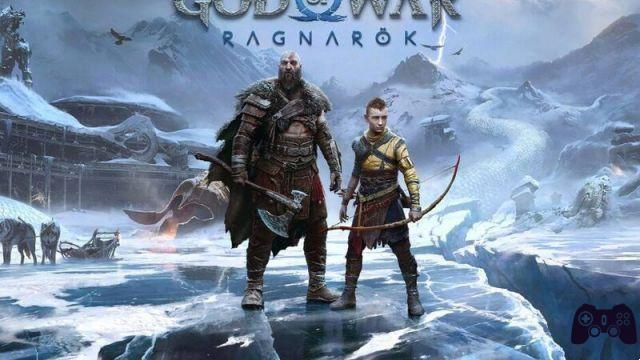 PlayStation has put the flea in your ear
More or less since its effective arrival on the market, PlayStation 5, thanks to the support of impressive Studios, has accustomed its users to a level of quality and personalization of the experience that is really difficult to find elsewhere (in the console environment, of course). I'm talking about several games released with full support for technologies such as VRR, in addition to rendering modes designed to benefit 4K resolution, 60fps or even variable 120fps. In the last year, another option has even popped up that allows gamers to keep the detail and resolution of the "Quality" preset but at 40fps, in combination with a 120Hz refresh rate. A simply appalling optimization job.
That Sony's goal was this, that is offer an extremely customizable experience according to the sensitivity of the player, it had been understood since the launch, since, browsing through the console menus, a setting had been discovered that allows you to pre-configure some parameters so as to find them already set within the individual PS5 games: items such as subtitles, dubbing and, listen, listen, the rendering modes I was talking about earlier, in this case divided into Resolution and Performance.
This, however, must in no way create premature waiting for a performance mode to be entered within the games since, as always, the situations vary from case to case and, as explained before, there will always be someone ready to prefer visual quality at all costs, even at the expense of the frame rate.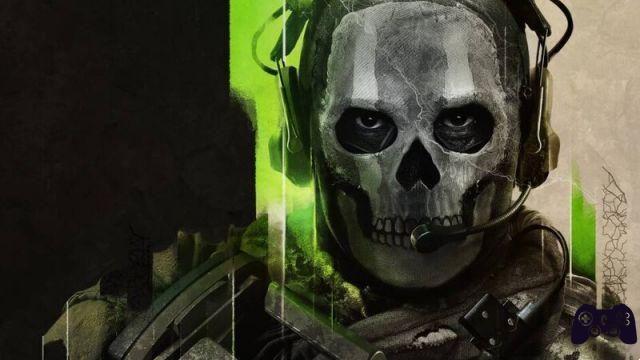 When 60fps becomes an indispensable standard
I will be brief and direct: the cases in which it is really possible to complain about the lack of 60fps are those in which competition comes into play, first person view, racing titles, fighting games and, in general, all those video games characterized by a Incredibly fast-paced gameplay a la Devil May Cry. So they are very many, in reality, superior to the cases in which it is possible to "accept" 30fps without going to war with the developers.
Now the word is all yours: what do you think of games that, for one reason or another, are limited to 30fps on consoles? Let us know in the space dedicated to the comments.