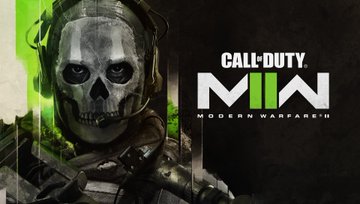 Like every Sunday, Valve has released the best-selling games on Steam for the past week. With the release of several decidedly interesting titles in recent days (such as The Callisto Protocol), the biggest surprise was certainly finding Call of Duty: Modern Warfare 2 once again in the standings. Infinity Ward's game is now present in the weekly rankings of the client since its release, now dated 28 October 2022.
Although more than a month has passed, therefore, it seems clear that Call of Duty: Modern Warfare 2 has not only convinced an already very large fan base between consoles and PCs, but which is also managing to attract a new slice of users, including undecided players and those who perhaps want to discover all the game modes, perhaps attracted by a decidedly solid multiplayer and many new features such as Warzone 2.0 and the new DMZ mode.
The ranking actually saw other games as well, take for example Red Dead Redemption 2 from Cyberpunk 2077, enter sixth and seventh position respectively. Valve Index (Valve's virtual reality viewer) is in ninth position, preceded only by Need for Speed ​​Unbound, the latest game in the series that debuted just last week.
Steam Global Top Sellers Last Week
1. Steam Deck
2. Warhammer 40k: Darktide
3. COD MW II
4. The Callisto Protocol Day One Edition
5. The Callisto Protocol
6. Red Dead Redemption 2
7.Cyberpunk 2077
8. Need for Speed Unbound
9. Valve Index
10. COD MW II Vault Edition pic.twitter.com/SwIRU89v7F
— Benji-Sales (@BenjiSales) December 4, 2022
At the head of the Top 10, however, we find not a game, but another hardware. We are obviously talking about Steam Deck. Again we are talking about an occupied position for several weeks now, just since the supply problems have now ended. In fact, it is now possible to buy the handled in total autonomy and receive it within just 2 weeks, without any kind of waiting list. A situation that has rewarded Valve's hardware and is convincing many undecided people to buy it. Keep following Game Division for all the news and upcoming announcements from the world of video games.
Before leaving you, we invite you to subscribe to our YouTube channel.