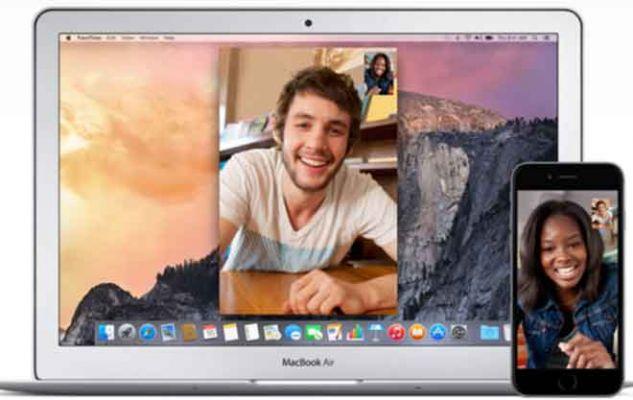 FaceTime is a fantastic video calling service that is loved by Apple users. It is quite simple to use and this is one of the reasons people love it. However, all hell breaks loose when FaceTime stops working, especially when the audio isn't working. FaceTime audio not working for you too? Check out 11 solutions for when FaceTime Audio is not working on iPhone and iPad.
For some users, the FaceTime audio option is turned off. Others can't hear people when they're on a FaceTime call. To fix the audio problem with FaceTime, please check your internet connection first, then the solutions mentioned in this post. We'll start with basic solutions first that require you to check a few things. Let's start.
1. Check compatibility
If you bought a new iPhone or changed country / operator, you should first check if FaceTime is supported or not. This is because FaceTime audio is not available in some countries, nations or operators. You should check operator support for your country from Apple's official website.
2. Restart your phone
Once you are sure that FaceTime audio is supported for your iPhone, you don't need to touch any settings. Just doing a simple restart to fix FaceTime audio issues. Save what you are doing and restart your iPhone or iPad. Try calling via FaceTime after reboot and see if the audio problem is fixed or not.
3. Check the volume
We often think that there is some big problem with FaceTime and we overlook the simple things. If you can't hear the other person's audio, you should check the volume level of your iPhone or iPad. Make sure it's not too low. Use the physical volume up button on the device to increase the audio level.
Skype vs Zoom: Which Video Calling Service Is Better
4. Turn the microphone back on
Another simple thing you may overlook is the mute option. You may have accidentally turned yourself off, which is why the other person can't hear you. To unmute the audio, tap the Mute button at the bottom of the FaceTime video.
5. Check the problem with the microphone
Since you have an audio problem with FaceTime, you should rule out the fact that there may be some problem with the microphone itself. Check and see if the microphone works for other apps. Make regular call or internet call through any calling app and check if you are facing the same problem or not.
Suggestion: if you bought a new iPhone, you should check for a thin transparent cover around the microphone. Sometimes, this also blocks the audio, causing users to have various audio problems.
6. Close other apps using the microphone
Does any other app use the microphone on your iPhone or iPad? This could also be the reason why you are facing audio issues with FaceTime. Check and force close other apps that may be using a microphone. This would include messaging and music apps.
7. Set the correct time and date
FaceTime requires the correct date and time to be set on iPhone and iPad. To set the correct time, go to Settings> General> Date and time. Enable Set automatically.
8. Disable noise cancellation
You should also try to disable the noise canceling feature on your iPhone. For this, go to Settings> Accessibility> Audio / Video. Enable the switch for phone noise cancellation.
9. Re-enable FaceTime
Setting up FaceTime from scratch also helps to fix audio issues related to it. To do this, you'll need to disable FaceTime and enable it again, as shown below.
Go to Settings> FaceTime.
Turn off the switch next to FaceTime.
Restart your phone.
Open Settings> FaceTime. Enable the switch for FaceTime. It will turn green.
10. Reset your network settings
If the above solutions don't help, then you need to reset your network settings. This way you won't delete any personal data from your iPhone or iPad. However, your Wi-Fi, cellular, VPN, and similar network settings will be reset. To do this, go to Settings> General> Reset> Reset Network Settings. What Happens When You Reset Network Settings on Android and iOS
11. Reset all settings
In case even resetting the network settings doesn't help, you will need to reset all the settings on your device. Again, this will not delete any personal data. However, it will restore most of the settings to their default values. Learn more about what happens when you reset settings on iPhone and iPad.
Further Reading:
FaceTime not working? Let's see what to do
How to do when Picture-in-picture mode doesn't work on iPhone and iPad
FaceTime Won't Connect on iPhone, 8 Solutions
7 solutions for when FaceTime calls aren't coming to Mac
IPhone camera not working, how to fix