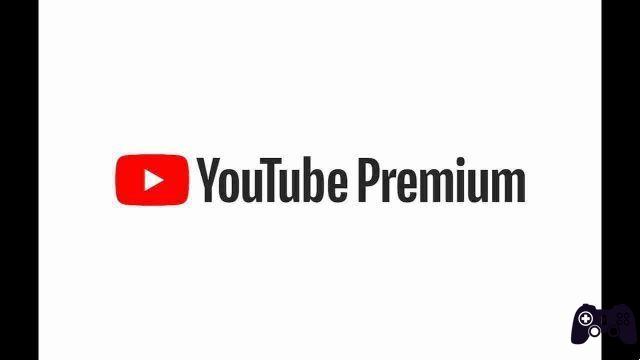 Is YouTube Premium worth it? Here's what the subscription plan offers and if you should sign up for YouTube Premium.
If you enjoy watching YouTube videos, you may have considered subscribing to YouTube Premium. But is YouTube Premium worth it?
Let's take a look at what YouTube Premium offers, what you should know about the service, and how to decide if it's worth it to you.
How much does YouTube Premium cost?
(formerly YouTube Red) costs € 11,99 per month, after a one-month free trial. There are also two other floors available for families and students.
The Family Plan for YouTube Premium costs € 17,99 and allows you to add up to five other people who are at least 13 years old (six members in total) and live in your family so they can get the same benefits. According to YouTube's terms, these people must live in the same address as you.
If you are a student who can provide verification (required every year), the price of the Student YouTube Premium plan is instead € 6,99 per month.
Whether or not Premium is worth it depends on how many YouTube Premium benefits you use. Keep that in mind as we review them below, especially in relation to what other services like Spotify Premium and Netflix offer.
No advertising in YouTube videos
YouTube Premium's biggest selling point is that it removes ads from all YouTube videos. While there are other ways to avoid YouTube ads, they are not officially condoned and deprive creators of revenue. Furthermore, the lack of ads extends to all platforms, even when watching smart TV apps, game consoles, and phones.
As it turns out, the prevalence of ad blocking is one of the driving forces behind YouTube Premium. YouTube has long been the king of free videos, but these videos are expensive to host and stream. If people continue to block ads, YouTube has no choice but to pursue alternative revenue models.
We know ads are annoying, especially when you have to watch a 15-second ad just to watch a 30-second YouTube clip. Do you want to get rid of it? YouTube Premium allows you to do this in a way that helps the service stay active and supports the creators you watch.
YouTube explains that it splits the money received by Premium subscribers between the channels these people watch. So, by watching your favorite channels with Premium, they are making money that they would otherwise have to rely on ads for.
Full access to YouTube Originals
While watching YouTube ads doesn't bother you, there are still a handful of other features that might justify the YouTube Premium price. In the beginning, one of the main benefits of YouTube Premium was access to YouTube Originals - a collection of exclusive programs made by YouTube.
However, more recently, YouTube has opened up access to many YouTube Originals for everyone. Now free users can watch YouTube Originals content with ads, just like any other video. The company vaguely states that "only certain episodes may be available to stream at any given time," but in our experience, most of the original content is open to everyone.
However, being a YouTube Premium member still has some advantages when it comes to originals. In addition to ad-free access, subscribers can watch all available episodes of a series as soon as it premieres. They also have access to bonus content like deleted scenes and director cuts.
Check out the to see what's available. Some videos, marked as Premium , are only available to subscribers.
YouTube Music Premium is included
A YouTube Premium membership also includes access to. If you're not familiar, YouTube Music is Google's music streaming service. It replaced Google Play Music, which was retired in late 2020.
Like Spotify and other music streaming platforms, YouTube Music is available for free. With YouTube Music Premium, you also get ad-free access, the ability to play background music, and the option to download music for offline listening.
Downloading videos and playing in the background
The YouTube Premium benefits above apply wherever you use YouTube. But there are some benefits specifically related to mobile viewing.
One is that YouTube Premium allows you to download videos to your iPhone or Android phone for offline viewing. This is great for watching videos on the go if you have a limited data plan, as well as enjoying them in places with no connection, like an airplane.
On YouTube's mobile apps, you also unlock the ability to play videos in the background. Even if you switch to another app or turn off the screen, the video will continue to play. This is useful if you often listen to long YouTube videos where you only care about audio. Keeping the screen off also preserves the battery life of your phone.
If you have children, you'll be happy to know that the benefits of offline and ad-free access also apply to the YouTube Kids app.
YouTube Premium is not necessary
YouTube Premium has been around for years and hasn't changed anything about the way YouTube works. If you are not interested in paying, you can still enjoy videos from your favorite channels as usual.
The main benefit of YouTube Premium is definitely the removal of all ads. If you watch YouTube regularly, it might be worth the cost for this reason alone. You may also be interested in signing up for a month and then unsubscribing if you want to retrieve your Watch Later Offline list on a trip or flight. And as mentioned, getting YouTube Music Premium comes in handy if you're not already using a premium music service.
Otherwise, there isn't much to attract on YouTube Premium. Most originals no longer require a subscription. Cobra Kai, arguably the biggest YouTube Original, is now on Netflix. And if you mainly watch smaller channels, it is very unlikely that any of them will be chosen to create a YouTube Original behind the paywall.
For about the same price, a Netflix membership offers much higher quality shows and movies than YouTube Originals offers. Amazon Prime includes access to Prime Video, Prime Music, free shipping, and other benefits. This makes YouTube Premium much less attractive in comparison.
There is also an argument that YouTube Premium support helps YouTube take control of content that is traditionally user-generated, which is what YouTube was in the first place.
Conclusions
The truth is, YouTube Premium is a mixed bag that only certain people will like. If the ads don't bother you, you don't need Premium. Unless you're very interested in YouTube Originals, Premium isn't worth it. And if you don't use YouTube's mobile apps often, you won't enjoy all the Premium benefits.
But if you want to get rid of YouTube ads and are going to be using YouTube Music Premium on a regular basis, then YouTube Premium is good value for money. Whether or not you join the service, you can use YouTube's handy tips to get more out of the service.