We've often talked about the big leaps forward that smartphone charging technology has been making in recent years. Manufacturers such as Xiaomi, Vivo, Oppo, OnePlus, but also Samsung and Huawei are pushing a lot on batteries capable of recharging at great speed, managing to absorb from 50W up to 120W in the most extreme cases. A new leak seems to indicate the arrival of an even faster technology which will accompany other innovations of the Chinese brand Xiaomi.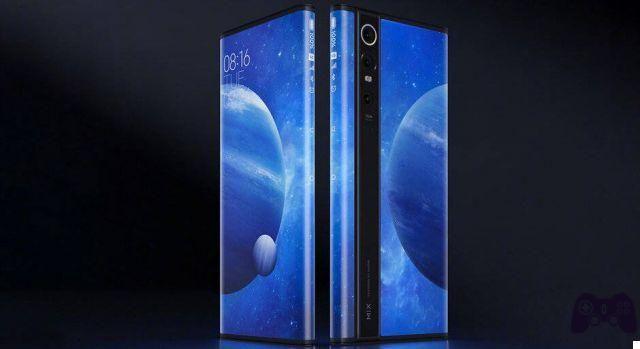 The source of this new information is Weibo, the Chinese social network where some users often publish interesting rumors about technological products that have not yet arrived on the market.
The post of Digital Chat Station has probably definitively crushed the hopes of fans who were expecting sooner or later the arrival of a new smartphone in the series We MIX by Xiaomi. There is no information regarding the mass production of a smartphone of the series, so we should not expect any surprise announcements of the now less and less anticipated Mi MIX 4.
The second news contained in the short message published on Weibo indicates how Xiaomi is at work on a 200W charging system which could arrive as early as 2021. After breaking all records with its 80W and 120W systems, the Chinese company is aiming for the stars.
Read also: Xiaomi Mi Wireless Charging 80W, from 0 to 100 in 19 minutes on the next smartphones?
Charging at such speeds, however, is not advisable in every situation. As far as it can allow you to recover practically the entire charging capacity of the smartphone in less than 20 minutes, the heat developed is a lot and the wear of the lithium-ion cells is certainly greater than the recharges at lower speeds. The hope is that companies will start working on the longevity of batteries as well as the increasingly absurd charging speeds.
The post ends by stating how Xiaomi is preparing for the launch of a folding smartphone and models with the front camera hidden under the display. Should the information prove to be accurate, the Chinese company would once again prove to be one of the engines of technological innovation on mobile devices able to push the competition to adapt to keep pace.
Xiaomi Mi 10 in Coral Green color with 128GB of internal memory and 8GB of RAM is available on Amazon for only 505,00 euros.