In this new guide on Borderlands 3, we are going to find out all the details related to the Artifacts and their usefulness
Borderlands 3, the third installment of the Gearbox Software saga, has been released on all physical and digital video game stores, on September 13, 2019. The hype around this game, as always happens for the titles of this series, was definitely skyrocketing. A very important element that we will encounter during our hours of play on Borderlands 3, is represented by Artifacts. Let's find out a little more in detail about what it is and how much they can actually be useful to our cause. Here is ours guide to Artifacts.
What is it about?
Before we start with our real one guide to Artifacts and their usefulness, as well as their use, we actually find out what it is and what we are talking about. Artifacts are artifacts that you will encounter here and there in the world of Borderlands 3. They will be part of your equipment and will also be a very important part of it. Some are able, for example, to offer a boost to your health when you find yourself below 50%, others, on the other hand, can upgrade your skills. In short, the Artifacts in Borderlands 3 are very important, let's find out how to get them.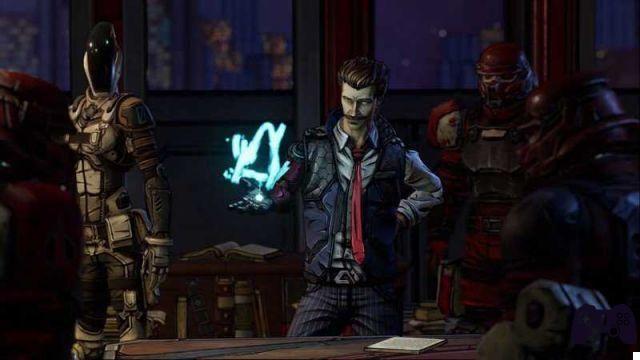 The Synchronizer of Eridian - Borderlands 3: guide to the Artifacts
To start equipping Artifacts in Borderlands 3, what you'll have to do is progress with the main campaign. This is because, as you continue with the campaign, you will come to visit a planet called Eden 6. Within this planet you will have to carry out a series of missions. One of these will lead you to a very interesting fight against one of the biggest enemies you will find in the game. This beast will protect the entrance to a particular vault. Once defeated, enter the vault and there you will find the Eridian synchronizer, a special tool thanks to which you will be able to equip all the Artifacts you will find.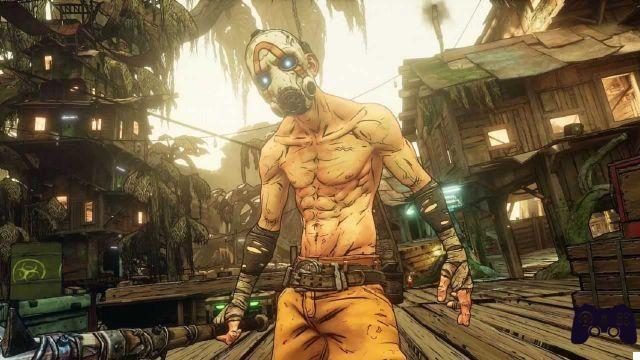 Where to find them and how to get them? - Borderlands 3: Artifacts guide
After equipping the Eridian Synchronizer you will have the possibility to add Artifacts to your inventory; as well as obviously the possibility of exploiting and using them. Where will it be possible to find them and how will it be possible to obtain them? This is the question you are all asking yourself right now, the answer is very simple. Some merchants (not all!) Are qualified to sale of these artifacts and therefore it will be possible to buy them, but the fastest and easiest way to obtain them is only one: kill your enemies. Once the enemies have been eliminated you will have a loot available, inside that loot, after having unlocked the Eridian Synchronizer, you will also find the Artifacts. Pay close attention, therefore, to the loot that will be released by the enemies at the moment of their departure.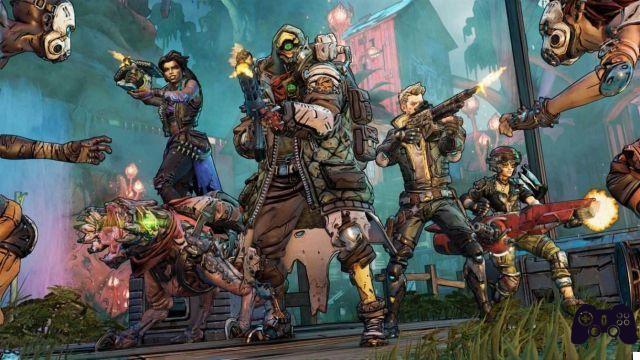 Have fun and good hunting!
After this guide is officially open the hunt for Artifacts. We hope to have clarified some ideas regarding these mechanics and these particular, and fundamental, objects that you will find in Borderlands 3. Let us know if our guide was useful to you and if you are playing this title. Meanwhile, for you, a list (constantly updated) with all the guides related to the Gearbox Software title:
Tips and tricks to level up quickly
Guide and tricks to start playing
How to get new vehicles
How to beat Shiv
How to reset your skills
VIP Program Guide and SHiFT Codes
How to play local co-op
Meridian Metroplex Challenge Guide
How to unlock classroom MODs
Where to find weapon skins and how to apply them
Guide to choosing a character
Continue to stay tuned to Holygamerz to follow all the news coming from the videogame world and beyond.