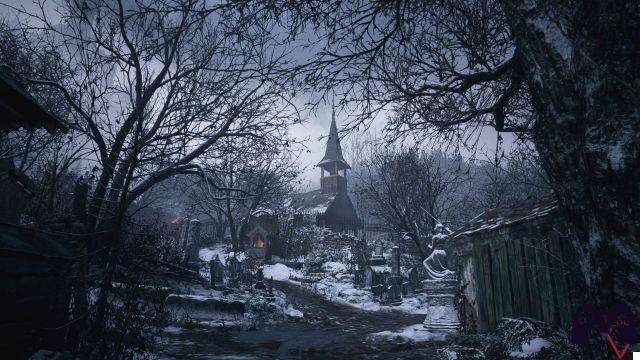 In Resident evil village there is a hidden treasure of the Master and in this guide we will help you find all the pieces. The new chapter of the branded saga Capcom just came out, already driving fans crazy. We told you about the title in our dedicated review, but today we will talk about a secondary task of the game.
The treasure is located in the south of the village, in the "House of the missing owners" (or the House of the luthier). The first time you go there you will not be able to open the closed door, in fact you will first have to find a certain key element and then return to it later in the story.
ATTENTION: we remind you that we should tell you how to get the treasure, and consequently this guide may contain SPOILERS on the Resident Evil Village plot, so we invite you to continue reading the guide only if you have already finished the game or if you already know what to do.
How to get the treasures from the master's collection in Resident Evil Village? Here is the guide
After completing the passage of Casa Beneviento, cross the path in the garden that leads to a small slope with a hut at the end. Inside the latter there is a save point and next to the typewriter you will find the key of the luthier. This key is essential to begin the hunt for the Master's collection.
Go back to the house with the missing owners. Take the same road you took during the beginning of the story, take the path east of the cemetery and then crawl under the tractor. Use the luthier's key to enter the house. The treasure is inside the locked cabinet. The unlock code for the Master's collection is 27-09-17. You can see the code on the Happy Birthday painting in the hallway.
The reward is a part of upgrading the shotgun and a statue to sell to the Duke for a large amount of money. This is all you need to know in our guide on how to get the hidden treasure of the Master in Resident Evil Village, for more tips or details on the game we refer you to our complete guide of the game.