Red Dead Redemption 2 is full of side missions, one of the most beautiful is for sure that of the gunslingers and, in this guide, we will see where to find them all and the unique weapons they will drop!
As we all know by now, Red Dead Redemption 2 is one of the most successful games overall, so much so that it is judged by many to be the best game ever, and the credit for this also goes to the vast offer of secondary missions present in the game. In this guide we will see how to complete the mission "The noblest of men ... and a woman" e, then, get unique weapons and a treasure map!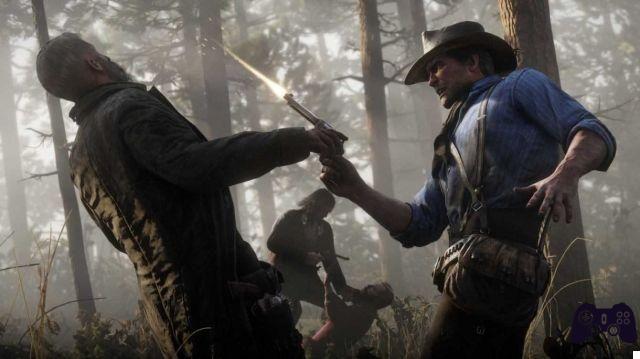 Red Dead Redemption 2: how to enter the mission and track down the gunslingers
To activate the mission just go to Chapter 2, go to the saloon secondary Valentine's called Kean's Saloon and talk to Theodore Levin who, after a dialogue, will entrust you with a camera and four photos of the different gunslingers. Levin's intent is to collect testimonies about the legendary gunslinger "Calloway" and to collect photographs of the different gunslingers. To see the locations on the map of the four gunslingers, just inspect the photographs given by Levin.
Emmet Granger
This former gunfighter will be found close to Flat Iron Lake. Just start a conversation with him that will lead you to .. shovel 4 piles of pig poop (which our Arthur will then blow up with dynamite) and then the duel will start. When will you win the duel you will have to take the Revolver Granger from the ground and take the photo of the now deceased Emmet Granger.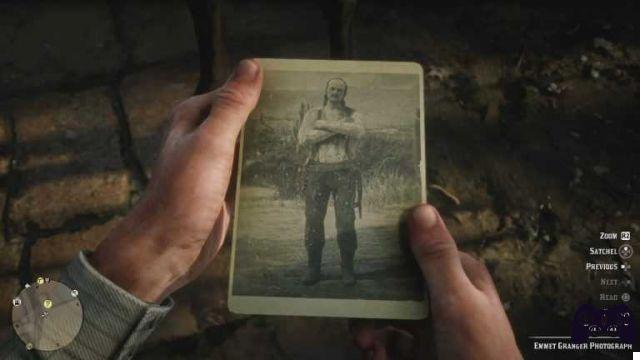 Emmet Granger
Billy Midnight
Billy is now far from the life of a gunslinger and often finds himself drinking in bars on trains, in fact to find him you will need to go to the Rhodes train station and speak to the manager that will put you on the next train that you will find Billy on. Billy, as soon as he knows your intentions will run away, in fact the duel will take place on the roof of a carriage. When you win the duel, take the picture of Billy and pick up the Midnight Pistol.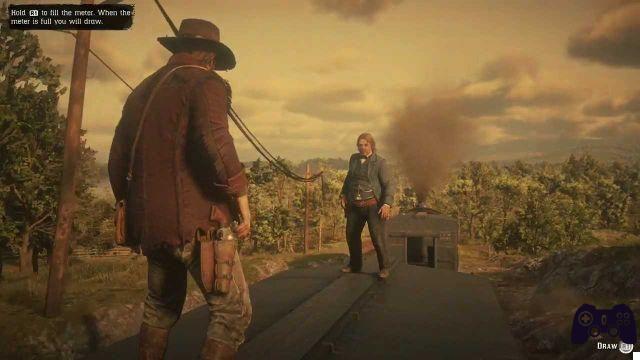 Billy Midnight
Black Belle
The only woman on the mission: Black Belle, hides in Bluewater Marsh. When you arrive you will need to help defend against some waves of bounty hunters and, afterwards, you will have to take a photograph (this time while alive) before her departure. We invite you to loot the corpses and check in the Black Belle residence, as there will be a cigarette card.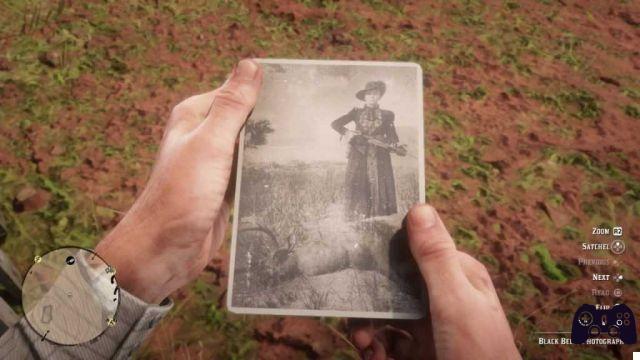 Black Belle
Flaco hernandez
Thin, hides with his band, in the Grizzlies Mountains, so dress your Arthur properly. When you arrive, you can convince Flaco's henchmen to talk to him, or take them all out. There will be, subsequently, the classic duel in which dyou will have to take the picture of Flaco's corpse and take his Revolver from the ground. Also, search his home for a treasure map!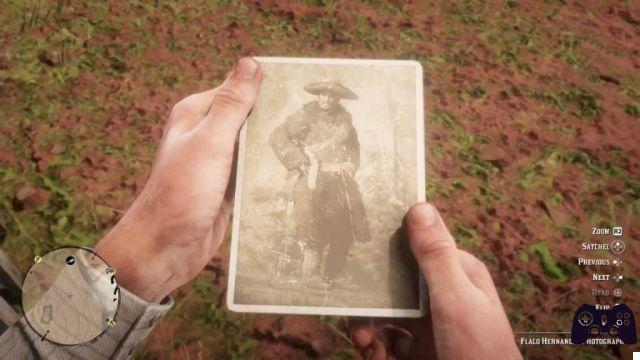 Flaco hernandez
After tracking down the four gunslingers you will notice that Theodore Levin and Calloway have disappeared from the map, but don't worry, because the mission will reappear in Chapter 4, Where we should go to the same saloon as Valentine to ask for information e, subsequently, al Grand Korrigan riverboat di Saint Denis, where we will meet again the writer and the ex-gunslinger. A dialogue will follow highlighting the latest ex-gunslinger to be spotted: Slim Grant.
Slim Grant
First of all you will have to go to the sheriff of Annesburg to ask for information, where you will discover that he has been missing for a few days. To find it, just go west of Annesburg, where you will discover that he has been tied up by a gang of outlaws. Next you'll have to kill the outlaws, and take Slim with you to Brandywine Drop, where he will die from a bullet while being turned from behind by Calloway's hand. After this "accident", Calloway will want to challenge you to a duel and when you win, you will collect his revolver which also contains an engraving that reads "Canis Canem Edit": a real Ester Egg to another Rockstar Games game!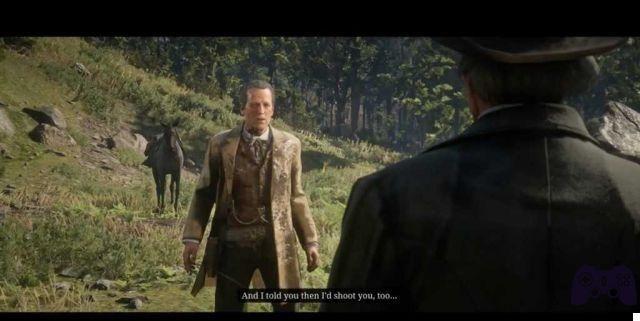 Slim Grant
Red Dead Redemption 2: where to find all gunslingers
We hope you enjoyed this guide and helped you find the gunslingers! We invite you to read the our review on Red Dead Redemption 2 by clicking here, or to read our guide in which you will find all the hideouts of the bands, by clicking here!
For more guides on RDR2 and other games we invite you to continue following Holygamerz!