Today, Tuesday November 15, 2022 is a rather special day for subscribers to the Xbox Game Pass service. Just in these hours, two new titles have been released on the service, all to be played, thanks to which subscribers will be able to entertain themselves for several hours. We are obviously talking about Somerville and Pentiment; two titles as different as they are fascinating, but as you well know the Xbox service knows no rest, and in these moments Microsoft has announced many new experiences that will arrive in the catalog between now and the end of the month.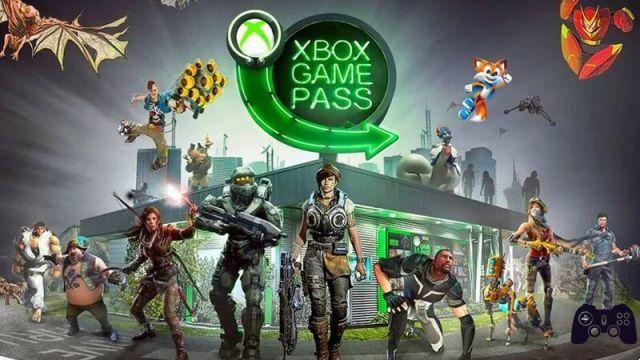 The announcement has arrived, as usual, accompanied by a full-bodied post on the official Xbox website, thanks to which we can browse and discover all the upcoming games arriving on Xbox Game Pass (you can also subscribe on Amazon). Even the month of November was able to give us a handful of nice videogame surprises, and although we are exactly in the middle of the month, it is nice to know that over the next few weeks there will be so much more new to play in the subscription.
One of the next experiences not to be missed is without a shadow of a doubt Gungrave gore. We are talking about a pure action from a third-person perspective developed by the South Korean team Iggymod. In this adventure that mixes Asian anime style with dark environments, players will have to take control of the brutal Grave, an anti-hero who finds particular pleasure in annihilating hordes of enemies by covering them with lead and his own blood.
we sensed you were wondering what's coming soonhttps://t.co/BXnxlDQ3ug pic.twitter.com/MQU6jBQobE
— Xbox Game Pass (@XboxGamePass) November 15, 2022
Let's see in detail what games are coming to Xbox Game Pass over the next few weeks:
Pentiment – ​​now on console, PC and cloud
Somerville – now on console, PC and cloud
Dune Spice Wars – dal 17/11 su PC (Game Preview)
Ghostlore – from 17/11 on PC
Lapin – from 17/11 on console, PC and cloud
Norco – 17/11 on console and cloud
Gungrave GORE – 22/11 on console, PC and cloud
Insurgency Sandstorm – dal 29/11 su console e cloud
Soccer Story – dal 29/11 su console, PC e cloud
Warhammer 40.000 Darktide - dal 30/11 su su PC
In short, it awaits us once again nice bunch of titles for all tastes and on all devices of the Xbox ecosystem.