For years, even decades, Half-Life fans have been waiting for the fateful day when the third chapter of the saga. To this day all of this still seems like a pipe dream, but with the return of the franchise with Alyx, the chapter of the series for VR devices, hopes are once again kindled. As if all this weren't enough, just recently one of the authors of the well-known FPS saga and Portal has returned to make the dreamy eyes of fans of Valve productions shine.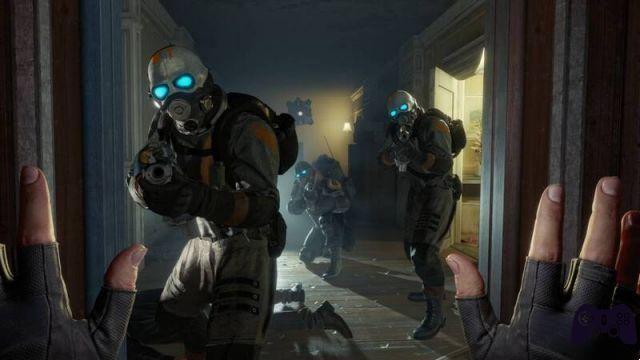 We are talking about Eric Wolpaw, a writer who helped create the worlds of Valve games such as Half-Life, Portal and Left 4 Dead. The writer recently returned to his work at Valve and in these game series in a new video of the "DidYouKnowGaming?" channel, with Wolpaw also touching on a rather damned subject for the franchises mentioned. If you pay attention, in fact, all three IPs stopped at the second chapter, and even today there is no trace of a third game on the horizon for each of the three brands.
"It's almost as if the numbering system is against us. We did Half-Life 2, then a kind of third chapter but it was an episodic experience linked to the two. I think the Valve staff are always busy with other things at the moment. One day, hopefully, there will be a third chapter of something," these were the recent ones statements by Erik Wolpaw to the microphones of DidYouKnowGaming.
In addition to this, the Valve writer stated that he and Jay Pinkerton had come up with an idea for a possible Portal 3. According to Wolpaw, no script exists yet, but the two writers have in mind a narrative starting point that excites them a lot. This does not mean that Valve will be working on a Portal 3 soon, but it is certain that in the US company there are those who think about these important IPs practically every day, and who knows that sooner or later we will really see the announcement of a third chapter of one of these historical sagas.