Just a few days ago we witnessed the announcement of Wild Hearts, which is in all respects a new IP developed by Omega Force in collaboration with Electronic Arts. After an announcement trailer that showed us some of the basics of this title, we are ready to enjoy a new trailer that showcases the gameplay of the new hunting game for a full seven minutes, allowing us to discover the potential of this project.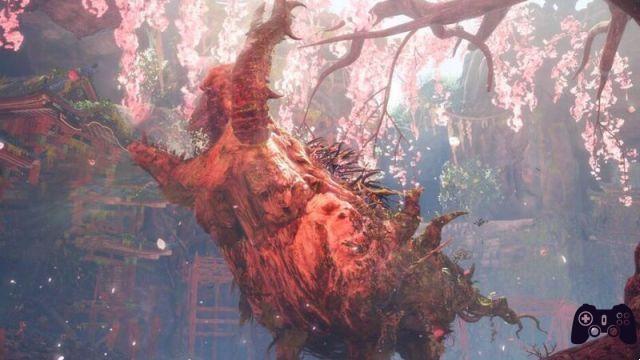 The gameplay trailer opens showing us a hunter moving around the game map both on foot and with a series of gadgets that facilitate movement. Arrived at the first fight we are faced with the gigantic boar that we have already seen in the first trailer. The fight sees the human character get the worst of it, but shortly after we can see another hunter joining the game and hunting.
In all of this we cannot fail to notice the oriental setting, which refers to a Feudal Japan with many elements taken from myths and legends nipponese. Returning to combat, hunters showcase a variety of attacks with different weapons, both melee and ranged, but gadgets also play an important role within monster hunting. In fact, many of these gadgets can do moderate damage or even stun the colossal beasts.
As in the previous trailer, this video dedicated to gameplay ends by showing us a second creature, this time flying, and confirming the launch date of this new Omega Force production; already authors of the well-known saga of Dynasty Warriors and Toukiden. To welcome Wild Hearts there won't be long to wait, given that the game will see the light starting next February 17, 2023 on PlayStation 5, Xbox Series X|S and PC platforms. Will this new hunting game be able to crown itself as a rival to Monster Hunter?