With the frightening amount of mods for Minecraft released in these eleven years of life of the sandbox we have seen all kinds. From mods that base everything on a more experimental visual sector and sometimes tending towards realism, up to the inclusion in the game of contents taken from other videogame worlds. The experiment we are talking about today, however, has something very special, given that it aims to totally change perspective of the well-known and immortal Mojang cube game.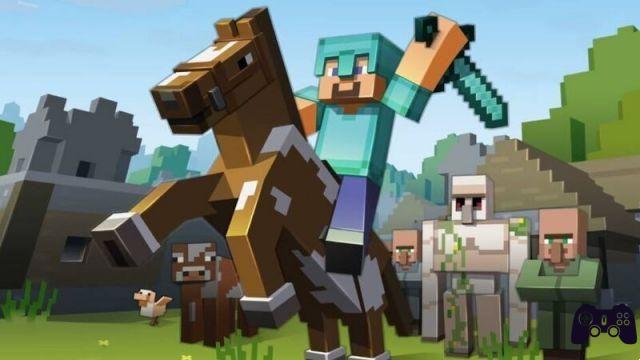 This new content dedicated to Minecraft was created by the well-known youtuber known on the platform as Mysticat, who has always accustomed his followers to a series of out of the ordinary videos. The protagonist of this new fan-made version of Majong's sandbox, however, is the perspective, with the content creator showing everyone what the cube-like title would look like if it were in 2D rather than in three dimensions, as we already know it all too well.
As we can see in the video posted recently on their YouTube channel, Mysticat has been striving for make an entire level full of lava traps, zombies, platforming sections and even a portal to the Nether all playable in two dimensions only. The end result is undoubtedly surprising, and as many have already pointed out, more than Minecraft seems to see Terraria in action (you can buy it on Amazon): another sandbox heavily inspired by Mojang's work and which presented itself immediately as a 2D counterpart to the well-known blocky title.
As per tradition for her channel, the video ends with Mysticat inviting some of her friends to test his new creation, who try their hand at testing and commenting, with great irony, on this two-dimensional version of the well-known sandbox. Once again this title proves to be malleable in the hands of enthusiasts, and we wonder how far creativity can go in such a stimulating and still very current title.